Review: 'Lover Avenged' by J.R. Ward
June 23, 2018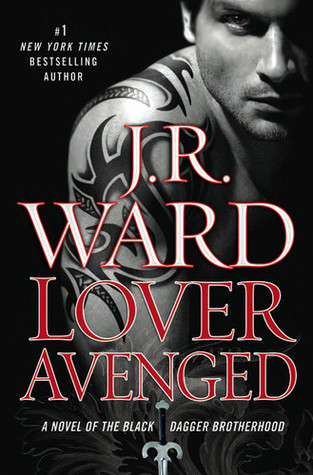 Lover Avenged
by
J.R. Ward
Series:
Black Dagger Brotherhood #7
Published by
NAL
on April 28, 2009
Genres:
Paranormal Romance
Format:
Hardcover
Source:
Purchased
Goodreads
Purchase at
Amazon
|
Apple

Rehvenge has always kept his distance from the Brotherhood—even though his sister is married to a member, for he harbors a deadly secret that could make him a huge liability in their war against the lessers. As plots within and outside of the Brotherhood threaten to reveal the truth about Rehvenge, he turns to the only source of light in his darkening world, Ehlena, a vampire untouched by the corruption that has its hold on him—and the only thing standing between him and eternal destruction.
My Review
This is my second time reading Lover Avenged, and it's still one of my favorites in the series.
I love Rehvenge and Ehlena. These two are perfect together because they both are dealing with their family issues, but they are both strong about it. They also have sacrificed so much in their lives and needed a happily ever after. J.R. Ward thought he doesn't give it to them right away. They both are stubborn, especially when it comes to what they are dealing with in their lives. Rehv will give up everything to keep his family safe and away from the second life he lives. He will even protect someone he hardly knows, especially after she sacrificed her job to save him.
Ehlena is just as stubborn as Rehv because she'll do anything for her father, even give up being with someone to take care of him. Her happiness has never been in front of mind until she starts having feelings for Rehv. Although, Rehv is full of secrets that she may not be able to handle.
J.R. Ward kept my head spinning with Rehv and Ehlena. Those two have some steamy moments, but they also had some hurtful moments together. My emotions were everywhere with them, but they never gave up on each other. Then there are the other characters in the story. Xhex and John and even Beth and Wrath. Poor Wrath! Poor Beth too! I also felt sorry for John because he's falling for Xhex, but Xhex is difficult. She's not sure what to think about John and her. There's also the issue of her protecting Rehv. He gives up so much to protect everyone, especially her.
Overall, this is another favorite in the BDB series. I give it 5 stars and highly recommend it readers out there that love the BDB series. Fair warning though Rehv is one of my book boyfriends. 🙂 I love him!
Now, to find some time to read Lover Mine for the second time. It's been such a long time since I picked up a book to read due to my day job being intense, but I wouldn't have it any other way.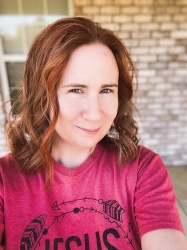 Latest posts by FranJessca
(see all)