Review: 'Lover Reborn' by J.R. Ward
September 3, 2023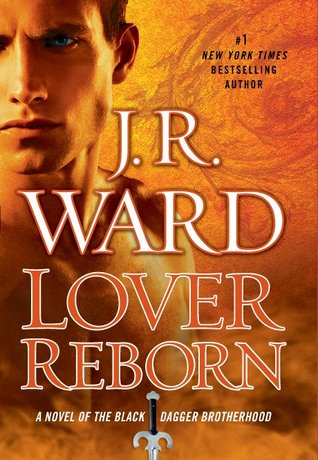 Lover Reborn
by
J.R. Ward
Series:
Black Dagger Brotherhood #10
Published by
NAL
on March 27th 2012
Genres:
Paranormal Romance
Format:
Hardcover
Source:
Purchased
Goodreads
Purchase at
Amazon
|
Barnes & Noble
|
Kobo

Ever since the death of his shellan, Tohrment has been unrecognizable from the vampire leader he once was. Physically emaciated and heartbroken beyond despair, he has been brought back to the Brotherhood by a self-serving fallen angel. Now, fighting once again with ruthless vengeance, he is unprepared to face a new kind of tragedy.
When Tohr begins to see his beloved in his dreams—trapped in a cold, isolated netherworld far from the peace and tranquillity of the Fade—he turns to the angel in hopes of saving the one he has lost. But because Lassiter tells him he must learn to love another to free his former mate, Tohr knows they are all doomed....
Except then a female with a shadowed history begins to get through to him. Against the backdrop of the raging war with the lessers, and with a new clan of vampires vying for the Blind King's throne, Tohr struggles between the buried past and a very hot, passion-filled future…but can his heart let go and set all of them free?
---
The first time I read Lover Reborn by J.R. Ward was back when it was first released, and for 2023, I'm rereading the whole series. While reading the book, I felt like it was my first time reading it again because there's a lot I didn't remember from Tohrment's book. Although I did remember the emotional impact this book gave me when I sat down to read it the first time, especially with it being Tohrment's book. I will admit right away that this book is not getting the five-star rating I originally gave in 2012. It's getting four stars, but I still enjoyed it but found some things that bothered me the second time I read it.
If you've been reading this series from the beginning, you would have been immediately introduced to Tohrment and his shellan. Tohrment's shellan, Wellsie, was a character I adored when she was first introduced with how caring and loving she was to her hellren and John Matthew. But of course, J.R. Ward had to rip our hearts out and shed them to pieces when she decided to unalive Wellsie and shatter Tohrment's world into a million pieces, especially since she was pregnant with his young. I was devastated when Tohrment lost his loved ones and knew he wouldn't be the same warrior I had known when he returned to the Black Dagger Brotherhood after a certain angel discovered where he was hiding. I was so glad that Tohrment was back with his warrior brothers. I felt terrible for him, especially after he learned the truth from Lassiter about what was happening to Wellsie and his young and how they would never go into Fade (a place where vampires go after their death) because they were stuck in the "In Between" unless he changed things. Tohrment wasn't ready to move on, though; he wasn't ready to move on with someone else, even though he had feelings for a certain female who had moved into the Brotherhood's mansion.
No'One was introduced in the previous book and is now helping with things around the mansion because, for years, she had lived on the other side with the Virgin Scribe and Chosen. She hoped to have a relationship with Xhex, her daughter, but Xhex is hesitant after growing up without her for so long; plus, Xhex and John Matthew are at odds with each other in this book. No'One finds Tohrment is an amazing warrior, but she knows he's hurting and doesn't want to intrude. Every turn she makes around the mansion, she runs into Tohrment, and it's hard to resist him, especially since he was her savior years ago.
I loved No'One's character, even though I initially hesitated to like her. I didn't want her to replace Wellsie, but J.R. Ward didn't write her to replace Wellsie. She wrote to heal Tohrment and help him realize that he could find happiness but still love his Wellsie. No'One was someone who needed Tohrment more than he needed her. They both needed healing, and I loved reading their story of finding love with one another. I also loved how No'One found her love with Xhex, too.
Here's one thing that bothered me when reading/listening (to) this book time around that didn't bug me the first time. I wasn't fond of Tohrment in this book and had originally liked him. I knew it was due to what he had endured, but he had changed, and it took me time to like him again, especially with how he treated No'One. He was using her to help get Wellsie and his young out of their bind, and Lassiter called him out on it and reminded Tohrment that he shouldn't harm No'One. She had been through enough with what Xhex's father did to her years ago. He also made some hurtful comments to No'One towards the end, and No'One had every right to react the way she did.
Other than those reasons, I did still enjoy the book. It had a lot of funny moments that involved Lassiter. Gosh, darn it, I love that angel so much and am glad that J.R. Ward wrote him into this series. He played a significant role in this book, and I can't say enough how much I loved him!
J.R. Ward threw something unexpected in this book, involving the latest threat to the BDB and the King. Listen, J.R. Ward; if there is one character you don't mess with who happens to be my book husband (don't tell the hubs), it's Wrath. I almost threw my book across the room on what you put him through due to those BDB wannabes.
Now, with J.R. Ward, you're not only going to get the main characters' POVs, but you'll have other characters' POVs, such as Quinn, Blay, Layla, Xhex, John Matthew, and a couple of others. Multiple storylines are going on at once, and it sometimes can be hard to keep up with, but there's a reason why J.R. does it. She gives us glimpses into John Matthew and Xhex's relationship, how they are adjusting to being mates, and how John Matthew has to accept Xhex will always want to help fight in her own way as a sympath. J.R. Ward also gives us glimpses into Blay and Quinn's relationship and where it's going, but it's a rocky one for now. Another couple is potentially being set up, but they are not my main focus. I'm ready for Blay and Quinn to have their book, which will be another reread for me when I do read their book next. I can't wait! 
---
Story Rating: ⭐️ ⭐️ ⭐️ ⭐️
Steam/Spice: 🌶.5
Standalone or Part of Series: It's part of the Black Dagger Brotherhood series and I highly recommend reading in order.
Would I recommend this book? Yes. I recommend this series to anyone who loves to read Paranormal Romance and is obsessed with vampires like me. J.R. Ward is one author who makes her vampires into warriors who will do anything for their destined mates.
Genre/SubGenre(s): Romance | Paranormal Romance
Trope(s)/Element(s): Vampire Romance | Slow Burn | Hate to Love | Grumpy vs. Sunshine | Broken/Damaged MMC | Alpha MMC | Broken/Damaged FMC | Tragic Past

This post contains affiliate links you can use to purchase the book. If you buy the book using that link, I will receive a small commission from the sale. It will help sponsor future giveaways but costs you nothing extra. You can read the full disclosure underneath the Privacy Policy.
---
---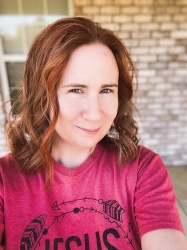 Latest posts by FranJessca
(see all)