Review – 'Lover Unleashed' by J.R. Ward
August 19, 2023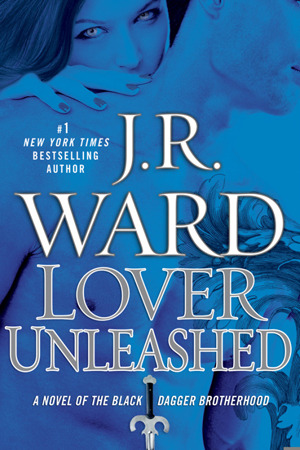 Lover Unleashed
by
J.R. Ward
Series:
Black Dagger Brotherhood #9
Published by
NAL
on March 29th 2011
Genres:
Paranormal Romance
Format:
AudioBook
,
Hardcover
,
Paperback
Source:
Purchased
Goodreads
Purchase at
Amazon
|
Barnes & Noble
|
Kobo

Payne, twin sister of Vishous, is cut from the same dark, warrior cloth as her brother: A fighter by nature, and a maverick when it comes to the traditional role of Chosen females, there is no place for her on the Far Side... and no role for her on the front lines of the war, either.
When she suffers a paralyzing injury, human surgeon Dr. Manuel Manello is called in to treat her as only he can—and he soon gets sucked into her dangerous, secret world. Although he never before believed in things that go bump in the night—like vampires—he finds himself more than willing to be seduced by the powerful female who marks both his body and his soul.
As the two find so much more than an erotic connection, the human and vampire worlds collide... just as a centuries old score catches up with Payne and puts both her love and her life in deadly jeopardy.
---
I've been a fan of J.R. Ward since 2009 when the BDB Series was introduced to me by another Mom friend. I had to take a break from the series when I started working in 2014, but now that I'm home more, I'm playing catch up on the series. I'm rereading books 1-10 and will read the rest for the first time when I catch up.
I love revisiting the original couples in the series and how and when they got their HEA, just like the couple in Lover Unleashed. The first time I read Payne and Manuel Manello's book, I knew it would be a tearjerker because this is where readers learn the back story of Payne. If you have not read the previous books, I recommend not reading my review due to possible spoilers.
Payne is the twin sister of Vishous, and Vishous had no clue she was alive, and he wants to protect his sister, even though she needs help from the human world. She's been paralyzed after an incident and needs a miracle; otherwise, she'll never walk or fight again. Jane, V's mate, knows someone who can help, but that means her secret of being unalive has to be revealed to the person she used to work for before she met V. Manuel Manello never expects to see Jane again. She tells him what happened and asks for his help since he's the best surgeon in the area. He hesitates until he meets Payne and knows he must help her. He's drawn to the beautiful warrior woman, but she has an over-protective twin brother watching his every move and trying to interfere until he puts V in his place. V is not someone you tick off, let alone tell what to do, but Manuel knows how to handle the alpha male. There's bound to be drama in the BDB compound and house with so much testerorone.
I loved Payne and Manuel in this book, even though I wish it would have been better circumstances. These two had an instant connection to one another, but it was forbidden because one was human and the other vampire. It's not like the BDB could allow the two to be together, but that never stopped Payne and Manny. It's a slow burn, so it does take a while for the steam to happen between the two, but Manny was a gentleman when it came to Payne since she's never been in love before.
One of the many reasons I adore the BDB series and am glad I'm revisiting from the beginning is how the books are interconnected. J.R. Ward does focus on the main couple, in this case, Manuel and Payne, but she has the side characters, such as Blay and Quinn having their POVs too (building up to their book, possibly), plus she has characters that already got their HEA, such as V and Jane getting their POVs, too. She keeps us updated on everyone, which is why I love this series, even though she doesn't make it easy for the characters. Poor V is struggling with himself internally and is used to things a certain way, and he has to get the help of Butch, his friend, to help him. The drama unfolds here because he doesn't tell his mate the truth, and their HEA is at risk in this book. There is something that happens in this book that makes V see red, and it involves his mate and sister. I could understand why he was upset and probably would have flipped too, but he had to understand what his sister was going through. (As someone who originally loved the idea of V and Butch together, I still don't like seeing V and Jane's relationship going through trouble, even though I think their relationship should have been MMF.)
Just because characters got their HEA originally doesn't mean J.R. Ward will let them have it easy. She's going to put them through things and question everything. Yes, we despise this, but this keeps us turning the pages; plus, this had to be hashed out with V and Jane. We read the real V I've wanted to know for a while. He is also struggling with his past, and what he endured with his brother and his sister played a significant role in his past. This is shined on a lot in this book. We get to read what happened in the past with V and why his sister was locked away due to her mother. So much is going on that you must keep flipping the pages to discover everything and if Payne will eventually walk and fight again.
This book is a tearjerker when it comes to reading Payne's struggles and learning about her and her brother. No wonder they both had trust issues, which all boil down to their mother and the past of what V endured with his father.
I could go on and on about this book, but my review would be too long, so I'll just say if you have not read this series, you're missing out.
---
Story Rating: ⭐️ ⭐️ ⭐️ ⭐️ ⭐️
Steam/Spice Rating: 🌶 🌶
Would I recommend this book? Yes. I recommend this book/series to anyone who loves Paranormal Romance and loves alpha, sexy Vampire men who are very protective of their mates and their friends/family. Readers will also enjoy this book due to the strong-willed and beautiful women who manage to tame these alpha men (or at least try to).
Genre/SubGenre(s): Romance | Paranormal Romance
Trope(s)/Element(s): Fated Mates | Doctor/Patient | Forbidden Romance | Vampire/Warrior FMC | Doctor/Surgeon MMC | Vampire Romance

---
---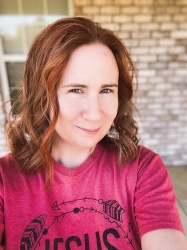 Latest posts by FranJessca
(see all)