Review: 'Misconduct' by Penelope Douglas
December 14, 2015
I received a complimentary copy of the book from the publisher in exchange for an honest review. This does not affect my opinion of the book or the content of my review.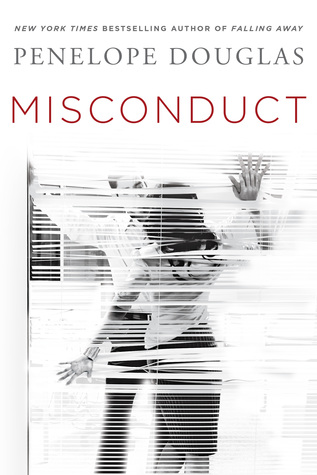 Misconduct
by
Penelope Douglas
Published by
NAL
on December 1st 2015
Goodreads
Purchase at
Amazon
|
Apple

From the New York Times bestselling author of the Fall Away series who never fails to deliver a "powerfully written contemporary love story…"*
Former tennis player Easton Bradbury is trying to be the best teacher she can be, trying to reach her bored students and trying to forget her past. What brought her to this stage in her life isn't important. She can't let it be. But now one parent-teacher meeting may be her undoing…
Meeting Tyler Marek for the first time makes it easy for Easton to see why his son is having trouble in school. The man knows how to manage businesses and wealth, not a teenage boy. Or a young teacher, for that matter, though he tries to. And yet…there is something about him that draws Easton in—a hint of vulnerability, a flash of attraction, a spark that might burn.
Wanting him is taboo. Needing him is undeniable. And his long-awaited touch will weaken Easton's resolve—and reveal what should stay hidden…
(*STANDALONE, NO CLIFFHANGER*)
My Review
I'm a new fan of Penelope Douglas' books and let's just say I'm determined more than ever to read the rest of her books. I started reading Misconduct after I finished reading Bully because the synopsis of Misconduct got me intrigued. From the moment I opened up and started reading Misconduct, I knew I would have some sleepless nights ahead of me.
First let me say, this was my second book the past couple of weeks that had the location of the book in New Orleans. There is no doubt how much I love New Orleans. I live about 3 hours away from it and try to visit it as much as I can, and Penelope Douglas makes me want to visit again this year.
What I loved about Misconduct was the two main characters: Easton Bradbury and Tyler Marek. Easton Bradbury was known to be a famous tennis player, when she was younger. Her life turned upside down once she lost most of her family to a car wreck. Now she's a young teacher at a private school, who is trying to live her life without fear. Tyler Marek is the handsome billionaire who is about to run for Senator. He's trying to change his life around due to now having his son around full-time. His son is not as easy to adjust to being around the man, who never was there for him.
I loved how Penelope had the two characters initially meet and then how they ended up meeting up again. There is so much tension between the two that you may need a cold shower a few times after reading the sexual scenes. It's forbidden sexual scenes too and these two characters know how to keep it hidden and exciting.
Tyler is what I would consider dominant and sexy. He's much older than Easton too, which makes his qualities stand out to me more. I love a older gentleman who knows how to take charge of his day life and night life.  🙂
Easton is fragile at first due to what happened to her in the past and it's coming out in the story, but she's feisty and determined more than ever to live her life like she wants. She wasn't always my favorite in the story, but that is because she let her brother be overprotective of her.
The ending of Misconduct is not something I was prepared for. I wanted to give poor Easton a hug after finding out the truth of what was happening around her. She didn't deserve what was done to her. Poor girl wanted to excel in life after what happened. Tyler made her extremely happy, even if he couldn't make up his mind about her.
I give this steamy book 5 stars and look forward to diving into more of Penelope Douglas books. There's no doubt she's on my auto-buy author list now.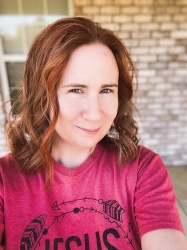 Latest posts by FranJessca
(see all)