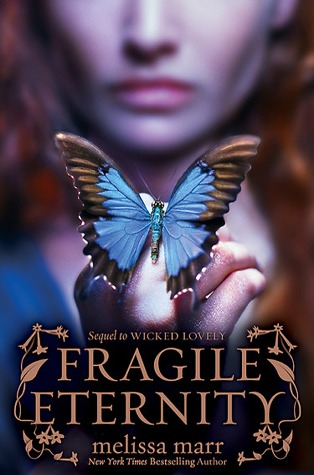 Fragile Eternity
by Melissa Marr
Series: Wicked Lovely #3
Published by Bowen Press on April 21, 2009
Pages: 389
Format: Hardcover
Source: Library
Amazon Kindle | Amazon Paperback
Goodreads


Seth never expected he would want to settle down with anyone - but that was before Aislinn. She is everything he'd ever dreamed of, and he wants to be with her forever. Forever takes on new meaning, though, when your girlfriend is an immortal faery queen.
Aislinn never expected to rule the very creatures who'd always terrified her - but that was before Keenan. He stole her mortality to make her a monarch, and now she faces challenges and enticements beyond any she'd ever imagined.
In Melissa Marr's third mesmerizing tale of Faerie, Seth and Aislinn struggle to stay true to themselves and each other in a milieu of shadowy rules and shifting allegiances, where old friends become new enemies and one wrong move could plunge the Earth into chaos.
My Review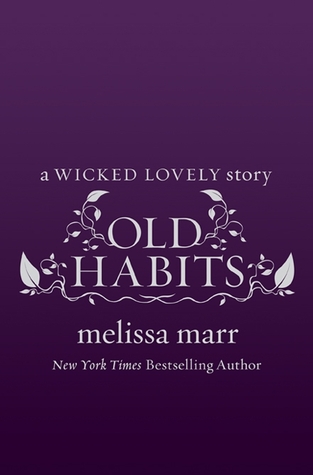 Old Habits
by Melissa Marr
Series: Wicked Lovely #2.6
Published by HarperCollins on January 11th 2011
Pages: 81
Format: eBook
Source: Purchased
Amazon Kindle | Amazon Paperback
Goodreads


Melissa Marr returns to the ravishing world of Faerie with a story set between her bestselling novels Ink Exchange and Fragile Eternity.
Recently anointed king of the Dark Court, Niall struggles to forge a new relationship with his subjects—and with the former Dark King, Irial, his once-friend, once-enemy, and now possible-advisor.
My Review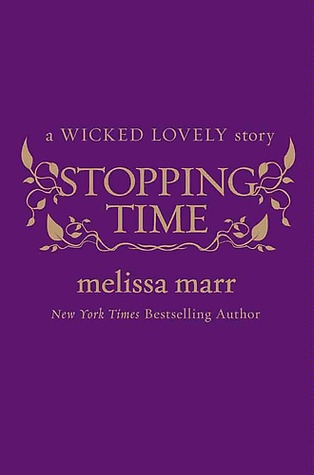 Stopping Time
by Melissa Marr
Series: Wicked Lovely #2.5
Published by HarperCollins Publishers on April 23rd 2010
Pages: 36
Format: eBook
Source: Purchased
Amazon Kindle | Amazon Paperback
Goodreads


An exciting e-story original sequel to Ink Exchange!

Leslie walked away from the Dark Court, determined to reclaim her life and live it on her own terms-even if it meant leaving behind the two faeries who love her. She knows Niall and Irial watch over her, and she would give almost anything to keep them from hurting. But she resists the pull to be with either one of them.

Someone knows about Leslie-s past, however, and is intent on using her to reach the fey. And he doesn't care who gets hurt.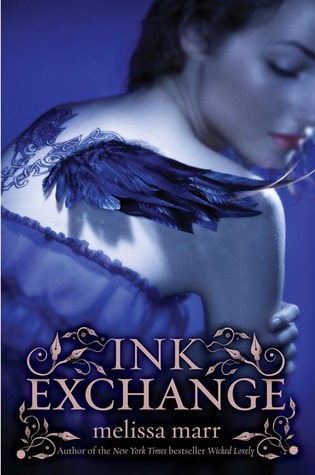 Ink Exchange
by Melissa Marr
Series: Wicked Lovely #2
Published by HarperTeen on April 24th 2008
Pages: 325
Format: Hardcover
Source: Library
Amazon Kindle | Amazon Paperback
Goodreads


Unbeknownst to mortals, a power struggle is unfolding in a world of shadows and danger. After centuries of stability, the balance among the Faery Courts has altered, and Irial, ruler of the Dark Court, is battling to hold his rebellious and newly vulnerable fey together. If he fails, bloodshed and brutality will follow.
Seventeen-year-old Leslie knows nothing of faeries or their intrigues. When she is attracted to an eerily beautiful tattoo of eyes and wings, all she knows is that she has to have it, convinced it is a tangible symbol of changes she desperately craves for her own life.
The tattoo does bring changes—not the kind Leslie has dreamed of, but sinister, compelling changes that are more than symbolic. Those changes will bind Leslie and Irial together, drawing Leslie deeper and deeper into the faery world, unable to resist its allures, and helpless to withstand its perils. . . .
My Review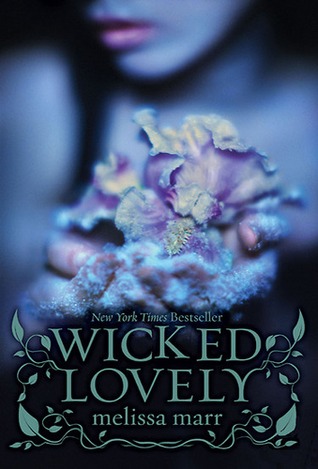 Wicked Lovely
by Melissa Marr
Series: Wicked Lovely #1
Published by HarperTeen on June 12th 2007
Pages: 328
Format: Hardcover
Source: Library
Amazon Kindle | Amazon Paperback
Goodreads

Rule #3: Don't stare at invisible faeries.Aislinn has always seen faeries. Powerful and dangerous, they walk hidden in the mortal world. Aislinn fears their cruelty - especially if they learn of her Sight - and wishes she were as blind to their presence as other teens.
Rule #2: Don't speak to invisible faeries.Now faeries are stalking her. One of them, Keenan, who is equal parts terrifying and alluring, is trying to talk to her, asking questions Aislinn is afraid to answer.
Rule #1: Don't ever attract their attention.But it's too late. Keenan is the Summer King, who has sought his queen for nine centuries. Without her, summer itself will perish. He is determined that Aislinn will become the Summer Queen at any cost — regardless of her plans or desires.
Suddenly none of the rules that have kept Aislinn safe are working anymore, and everything is on the line: her freedom; her best friend, Seth; her life; everything.
Faery intrigue, mortal love, and the clash of ancient rules and modern expectations swirl together in Melissa Marr's stunning twenty-first-century faery tale.
My Review