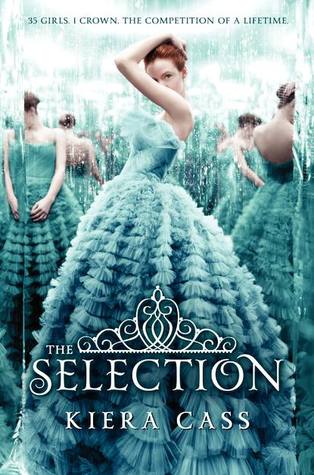 The Selection
by Kiera Cass
Series: The Selection #1
Published by HarperTeen on April 24th 2012
Genres: Dystopian, Young Adult
Pages: 336
Source: Library
Amazon Kindle | Amazon Paperback
Goodreads


For thirty-five girls, the Selection is the chance of a lifetime. The opportunity to escape the life laid out for them since birth. To be swept up in a world of glittering gowns and priceless jewels. To live in a palace and compete for the heart of gorgeous Prince Maxon.
But for America Singer, being Selected is a nightmare. It means turning her back on her secret love with Aspen, who is a caste below her. Leaving her home to enter a fierce competition for a crown she doesn't want. Living in a palace that is constantly threatened by violent rebel attacks.
Then America meets Prince Maxon. Gradually, she starts to question all the plans she's made for herself—and realizes that the life she's always dreamed of may not compare to a future she never imagined.
My Review Continue reading →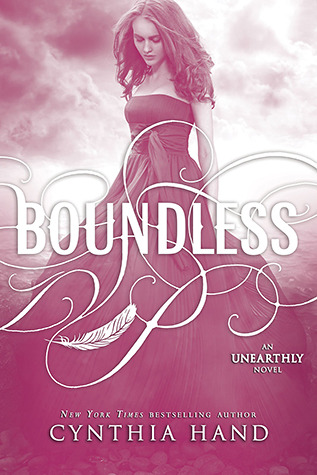 Boundless
by Cynthia Hand
Series: Unearthly #3
Published by HarperTeen on January 22nd 2013
Pages: 448
Source: Library
Amazon Kindle | Amazon Paperback
Goodreads


The past few years have held more surprises than part-angel Clara Gardner could ever have anticipated. Yet from the dizzying highs of first love, to the agonizing low of losing someone close to her, the one thing she can no longer deny is that she was never meant to live a normal life.
Since discovering the special role she plays among the other angel-bloods, Clara has been determined to protect Tucker Avery from the evil that follows her . . . even if it means breaking both their hearts. Leaving town seems like the best option, so she's headed back to California - and so is Christian Prescott, the irresistible boy from the vision that started her on this journey in the first place.
As Clara makes her way in a world that is frighteningly new, she discovers that the fallen angel who attacked her is watching her every move. And he's not the only one. . . . With the battle against the Black Wings looming, Clara knows she must finally fulfill her destiny. But it won't come without sacrifices and betrayal.
In the riveting finale of the Unearthly series, Clara must decide her fate once and for all.
My Review Continue reading →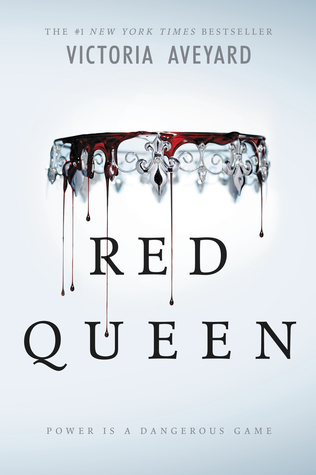 Red Queen
by Victoria Aveyard
Series: Red Queen #1
Published by HarperTeen on February 10th 2015
Genres: Young Adult, Fantasy
Pages: 383
Format: Hardcover
Source: Library
Amazon Kindle | Amazon Paperback
Goodreads


This is a world divided by blood – red or silver.
The Reds are commoners, ruled by a Silver elite in possession of god-like superpowers. And to Mare Barrow, a seventeen-year-old Red girl from the poverty-stricken Stilts, it seems like nothing will ever change.
That is, until she finds herself working in the Silver Palace. Here, surrounded by the people she hates the most, Mare discovers that, despite her red blood, she possesses a deadly power of her own. One that threatens to destroy the balance of power.
Fearful of Mare's potential, the Silvers hide her in plain view, declaring her a long-lost Silver princess, now engaged to a Silver prince. Despite knowing that one misstep would mean her death, Mare works silently to help the Red Guard, a militant resistance group, and bring down the Silver regime.
But this is a world of betrayal and lies, and Mare has entered a dangerous dance – Reds against Silvers, prince against prince, and Mare against her own heart.
My Review Continue reading →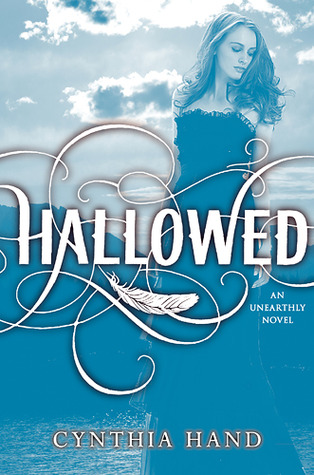 Hallowed
by Cynthia Hand
Series: Unearthly #2
Published by HarperTeen on January 17th 2012
Pages: 403
Format: Hardcover
Source: Library
Amazon Kindle | Amazon Paperback
Goodreads


For months Clara Gardner trained to face the fire from her visions, but she wasn't prepared for the choice she had to make that day. And in the aftermath, she discovered that nothing about being part angel is as straightforward as she thought.
Now, torn between her love for Tucker and her complicated feelings about the roles she and Christian seem destined to play in a world that is both dangerous and beautiful, Clara struggles with a shocking revelation: Someone she loves will die in a matter of months. With her future uncertain, the only thing Clara knows for sure is that the fire was just the beginning.
In this compelling sequel to Unearthly, Cynthia Hand captures the joy of first love, the anguish of loss, and the confusion of becoming who you are.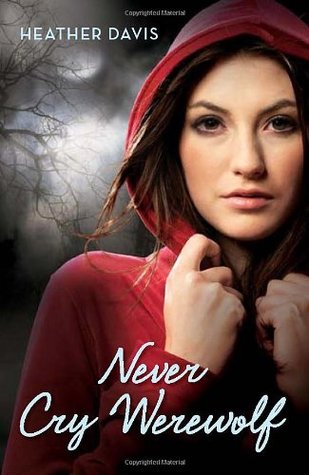 Never Cry Werewolf
by Heather Davis
Series: Never Cry Werewolf #1
Published by HarperTeen on September 1st 2009
Pages: 216
Format: eBook
Source: Purchased
Amazon Kindle | Amazon Paperback
Goodreads


Moonlight can totally change your life.
And it all starts so simply.
You. Him.
The moon.
You're toast.

Okay, so maybe Shelby has made a few mistakes with boys lately (how was she supposed to know Wes had "borrowed" that Porsche?). But her stepmother totally overreacts when she catches Shelby in a post-curfew kiss with a hot senior: Suddenly Shelby's summer plans are on the shelf, and she's being packed off to brat camp. It's good-bye, prom dress; hello, hiking boots.
Things start looking up, though, when Shelby meets fellow camper (and son of a rock star) Austin Bridges III. But soon she realizes there's more to Austin than crush material—his family has a dark secret, and he wants Shelby's help guarding it. Shelby knows that she really shouldn't be getting tangled up with another bad boy . . . but who is she to turn her back on a guy in need, especially such a good-looking one? One thing's for sure: That pesky full moon is about to get her into trouble all over again.
My Review: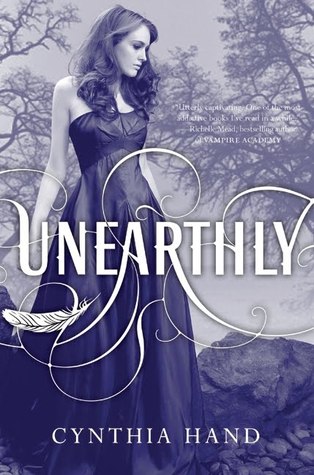 Unearthly
by Cynthia Hand
Series: Unearthly #1
Published by HarperTeen on January 4th 2011
Pages: 435
Format: Hardcover
Source: Library
Amazon Kindle | Amazon Paperback
Goodreads


In the beginning, there's a boy standing in the trees...Clara Gardner has recently learned that she's part angel. Having angel blood run through her veins not only makes her smarter, stronger, and faster than humans (a word, she realizes, that no longer applies to her), but it means she has a purpose, something she was put on this earth to do. Figuring out what that is, though, isn't easy.
Her visions of a raging forest fire and an alluring stranger lead her to a new school in a new town. When she meets Christian, who turns out to be the boy of her dreams (literally), everything seems to fall into place and out of place at the same time. Because there's another guy, Tucker, who appeals to Clara's less angelic side.
As Clara tries to find her way in a world she no longer understands, she encounters unseen dangers and choices she never thought she'd have to make between honesty and deceit, love and duty, good and evil. When the fire from her vision finally ignites, will Clara be ready to face her destiny?
Unearthly is a moving tale of love and fate, and the struggle between following the rules and following your heart.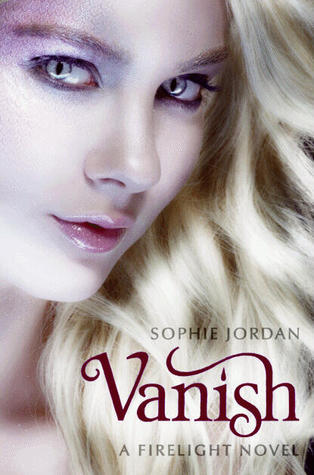 Vanish
by Sophie Jordan
Series: Firelight #2
Published by HarperTeen on September 6th 2011
Pages: 294
Format: eBook
Source: Purchased
Amazon Kindle | Amazon Paperback
Goodreads


An impossible romance.Bitter rivalries.Deadly choices.
To save the life of the boy she loves, Jacinda did the unthinkable: She betrayed the most closely-guarded secret of her kind. Now she must return to the protection of her pride knowing she might never see Will again—and worse, that because his mind has been shaded, Will's memories of that fateful night and why she had to flee are gone.
Back home, Jacinda is greeted with hostility and must work to prove her loyalty for both her sake and her family's. Among the few who will even talk to her are Cassian, the pride's heir apparent who has always wanted her, and her sister, Tamra, who has been forever changed by a twist of fate. Jacinda knows that she should forget Will and move on—that if he managed to remember and keep his promise to find her, it would only endanger them both. Yet she clings to the hope that someday they will be together again. When the chance arrives to follow her heart, will she risk everything for love?
My Review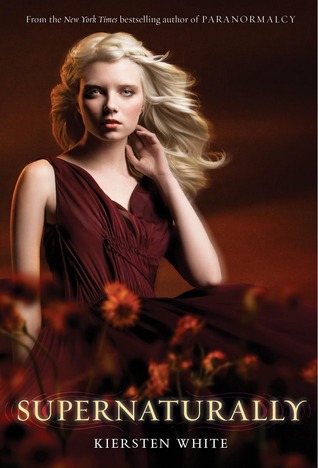 Supernaturally
by Kiersten White
Series: Paranormalcy #2
Published by HarperTeen on July 26th 2011
Pages: 336
Format: eBook
Source: Purchased
Amazon Kindle | Amazon Paperback
Goodreads


Evie finally has the normal life she's always longed for. But she's shocked to discover that being ordinary can be...kind of boring. Just when Evie starts to long for her days at the International Paranormal Containment Agency, she's given a chance to work for them again. Desperate for a break from all the normalcy, she agrees.
But as one disastrous mission leads to another, Evie starts to wonder if she made the right choice. And when Evie's faerie ex-boyfriend Reth appears with devastating revelations about her past, she discovers that there's a battle brewing between the faerie courts that could throw the whole supernatural world into chaos. The prize in question? Evie herself.
So much for normal.
My Review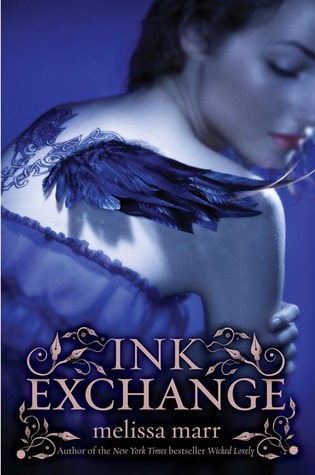 Ink Exchange
by Melissa Marr
Series: Wicked Lovely #2
Published by HarperTeen on April 24th 2008
Pages: 325
Format: Hardcover
Source: Library
Amazon Kindle | Amazon Paperback
Goodreads


Unbeknownst to mortals, a power struggle is unfolding in a world of shadows and danger. After centuries of stability, the balance among the Faery Courts has altered, and Irial, ruler of the Dark Court, is battling to hold his rebellious and newly vulnerable fey together. If he fails, bloodshed and brutality will follow.
Seventeen-year-old Leslie knows nothing of faeries or their intrigues. When she is attracted to an eerily beautiful tattoo of eyes and wings, all she knows is that she has to have it, convinced it is a tangible symbol of changes she desperately craves for her own life.
The tattoo does bring changes—not the kind Leslie has dreamed of, but sinister, compelling changes that are more than symbolic. Those changes will bind Leslie and Irial together, drawing Leslie deeper and deeper into the faery world, unable to resist its allures, and helpless to withstand its perils. . . .
My Review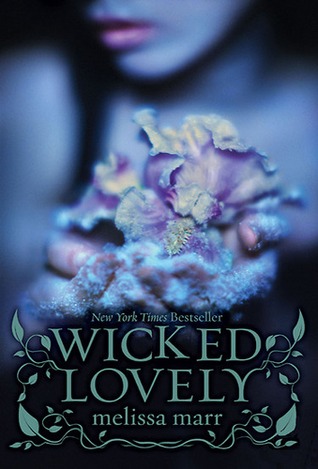 Wicked Lovely
by Melissa Marr
Series: Wicked Lovely #1
Published by HarperTeen on June 12th 2007
Pages: 328
Format: Hardcover
Source: Library
Amazon Kindle | Amazon Paperback
Goodreads

Rule #3: Don't stare at invisible faeries.Aislinn has always seen faeries. Powerful and dangerous, they walk hidden in the mortal world. Aislinn fears their cruelty - especially if they learn of her Sight - and wishes she were as blind to their presence as other teens.
Rule #2: Don't speak to invisible faeries.Now faeries are stalking her. One of them, Keenan, who is equal parts terrifying and alluring, is trying to talk to her, asking questions Aislinn is afraid to answer.
Rule #1: Don't ever attract their attention.But it's too late. Keenan is the Summer King, who has sought his queen for nine centuries. Without her, summer itself will perish. He is determined that Aislinn will become the Summer Queen at any cost — regardless of her plans or desires.
Suddenly none of the rules that have kept Aislinn safe are working anymore, and everything is on the line: her freedom; her best friend, Seth; her life; everything.
Faery intrigue, mortal love, and the clash of ancient rules and modern expectations swirl together in Melissa Marr's stunning twenty-first-century faery tale.
My Review