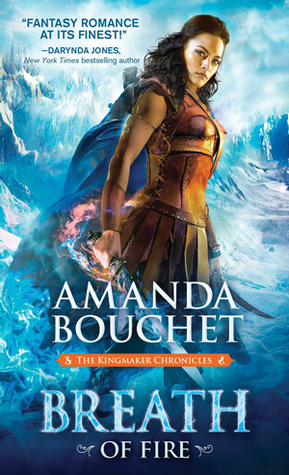 Breath of Fire
by Amanda Bouchet
Series: Kingmaker Chronicles #2
Published by Sourcebooks Casablanca on January 3, 2017
Genres: Fantasy Romance
Pages: 432
Format: Paperback
Source: Library
Amazon Kindle | Amazon Paperback | Audible | Barnes & Noble | Kobo
Goodreads


SHE'S DESTINED TO DESTROY THE WORLD... "Cat" Catalia Fisa has been running from her destiny since she could crawl. But now, her newfound loved ones are caught between the shadow of Cat's tortured past and the threat of her world-shattering future. So what's a girl to do when she knows it's her fate to be the harbinger of doom? Everything in her power.
BUT NOT IF SHE CAN HELP ITGriffin knows Cat is destined to change the world-for the better. As the realms are descending into all-out war, Cat and Griffin must embrace their fate together. Gods willing, they will emerge side-by-side in the heart of their future kingdom...or not at all.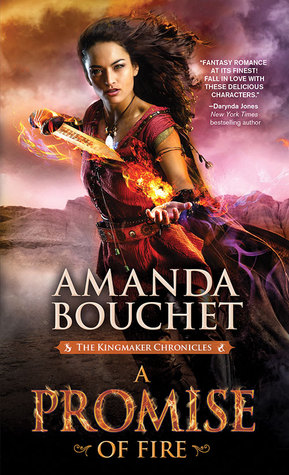 A Promise of Fire
by Amanda Bouchet
Series: Kingmaker Chronicles #1
Published by Sourcebooks Casablanca on August 2, 2016
Genres: Fantasy Romance
Pages: 441
Format: Paperback, AudioBook
Source: Library
Amazon Kindle | Amazon Paperback | Audible | Barnes & Noble | Kobo
Goodreads


KINGDOMS WILL RISE AND FALL FOR HER...BUT NOT IF SHE CAN HELP IT
Catalia "Cat" Fisa lives disguised as a soothsayer in a traveling circus. She is perfectly content avoiding the danger and destiny the Gods-and her homicidal mother-have saddled her with. That is, until Griffin, an ambitious warlord from the magic-deprived south, fixes her with his steely gaze and upsets her illusion of safety forever.
Griffin knows Cat is the Kingmaker, the woman who divines the truth through lies. He wants her as a powerful weapon for his newly conquered realm-until he realizes he wants her for much more than her magic. Cat fights him at every turn, but Griffin's fairness, loyalty, and smoldering advances make him increasingly hard to resist and leave her wondering if life really does have to be short, and lived alone.
My Review Continue reading →
I received a complimentary copy of the book from the publisher, Netgalley in exchange for an honest review. This does not affect my opinion of the book or the content of my review.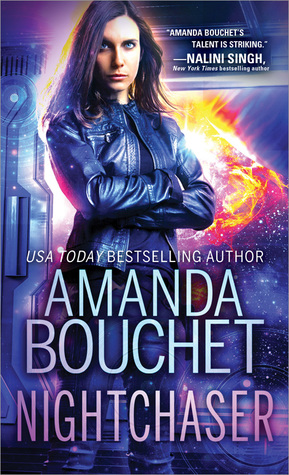 Nightchaser
by Amanda Bouchet
Series: Endeavor #1
Published by Sourcebooks Casablanca on January 1, 2019
Pages: 416
Format: eArc
Source: publisher, Netgalley
Amazon Kindle | Amazon Paperback
Goodreads


A delicious new heart-pounding romantic adventure from USA Today bestseller Amanda Bouchet!
Captain Tess Bailey and her crew of Robin Hood-like thieves are desperate and on the run. Pursued by a vicious military general who wants them dead or alive, Tess has to decide if she can trust Shade Ganavan, a tall, dark and arrogant stranger with ambiguous motivations.
Shade Ganavan had oodles of arrogance, oodles of charm, and oodles of something that made me want to kick him in the nuts.
What Tess and Shade don't know about each other might get them killed…unless they can set aside their differences and learn to trust each other—while ignoring their off-the-charts chemistry.
My Review Continue reading →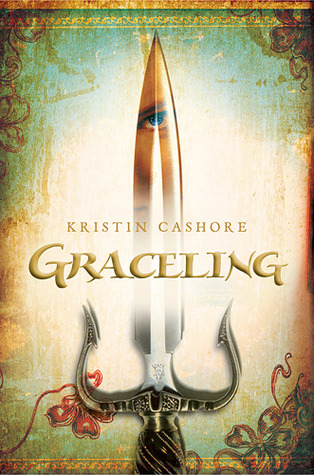 Graceling (Graceling Realm, #1)
by Kristin Cashore
Published by Harcourt on October 1st 2008
Genres: Action & Adventure, Adolescence, Fantasy, Fantasy & Magic, General, Girls & Women, Social Issues, Social Themes, Young Adult, Young Adult Fiction
Pages: 471
Source: Library
Goodreads


Katsa has been able to kill a man with her bare hands since she was eight - she's a Graceling, one of the rare people in her land born with an extreme skill. As niece of the king, she should be able to live a life of privilege, but Graced as she is with killing, she is forced to work as the king's thug.
When she first meets Prince Po, Graced with combat skills, Katsa has no hint of how her life is about to change.
She never expects to become Po's friend.
She never expects to learn a new truth about her own Grace - or about a terrible secret that lies hidden far away...
My Review Continue reading →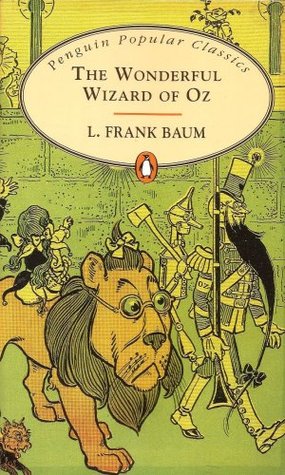 The Wonderful Wizard of Oz (Oz, #1)
by L. Frank Baum, W.W. Denslow
Published by Penguin on January 1st 1970
Genres: Classics, Fantasy, Fiction
Pages: 156
Source: Library
Amazon Kindle
Goodreads


Follow the yellow brick road!
Dorothy thinks she's lost forever when a tornado whirls her and her dog, Toto, into a magical world. To get home, she must find the wonderful wizard in the Emerald City of Oz. On the way she meets the Scarecrow, the Tin Woodman and the Cowardly Lion. But the Wicked Witch of the West has her own plans for the new arrival - will Dorothy ever see Kansas again?
My Review Continue reading →