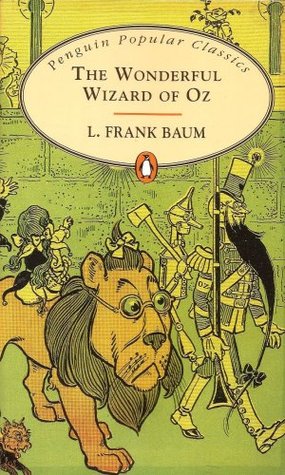 The Wonderful Wizard of Oz (Oz, #1)
by
L. Frank Baum
,
W.W. Denslow
Published by
Penguin
on January 1st 1970
Genres:
Classics
,
Fantasy
,
Fiction
Pages:
156
Source:
Library
Amazon Kindle
Goodreads

Follow the yellow brick road!
Dorothy thinks she's lost forever when a tornado whirls her and her dog, Toto, into a magical world. To get home, she must find the wonderful wizard in the Emerald City of Oz. On the way she meets the Scarecrow, the Tin Woodman and the Cowardly Lion. But the Wicked Witch of the West has her own plans for the new arrival - will Dorothy ever see Kansas again?
My Review Continue reading →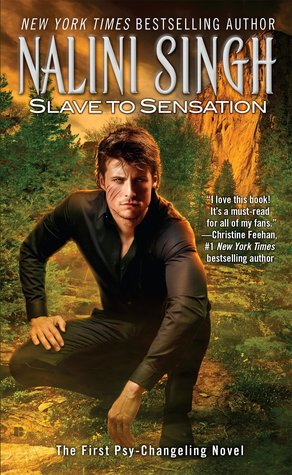 Slave to Sensation
by
Nalini Singh
Series:
Psy-Changeling #1
Published by
Penguin
on May 1, 2015
Genres:
Paranormal Romance
Pages:
352
Format:
AudioBook
,
Paperback
Source:
Purchased
Amazon Kindle
|
Amazon Paperback
Goodreads

Previous edition for this ISBN found here
Nalini Singh dives into a world torn apart by a powerful race with phenomenal powers of the mind-and none of the heart.
In a world that denies emotions, where the ruling Psy punish any sign of desire, Sascha Duncan must conceal the feelings that brand her as flawed. To reveal them would be to sentence herself to the horror of "rehabilitation" - the complete psychic erasure of everything she ever was...
Both human and animal, Lucas Hunter is a changeling hungry for the very sensations the Psy disdain. After centuries of uneasy coexistence, these two races are now on the verge of war over the brutal murders of several changeling women. Lucas is determined to find the Psy killer who butchered his packmate, and Sascha is his ticket into their closely guarded society. But he soon discovers that this ice-cold Psy is very capable of passion - and that the animal in him is fascinated by her. Caught between their conflicting worlds, Lucas and Sascha must remain bound to their identities - or sacrifice everything for a taste of darkest temptation.
My Review Continue reading →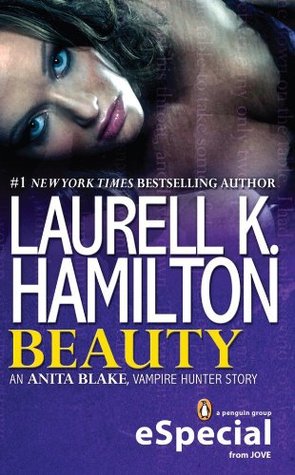 Beauty
by
Laurell K. Hamilton
Series:
Anita Blake Vampire Hunter #20.5
Published by
Penguin
on May 8th 2012
Genres:
Urban Fantasy
Pages:
33
Format:
eBook
Source:
Purchased
Amazon Kindle
Goodreads

The steamy outtake that takes readers even further into Laurell K. Hamilton's bestselling novel, Kiss the Dead.
You'd think I'd get used to seeing such a beautiful man and knowing he was mine, but it never grew old, as if his beauty and the fact that he was mine, and I was his, would forever surprise me.
With a vampire like Jean Claude around, it's far too easy for Anita Blake to doubt her own appearance—and the hold it has on those who love her. But one hot tub and two incredibly sexy men—Jean Claude and Asher—will make her feel like the most lusted-after woman alive…or undead. Not bad for a mere human…
Includes an excerpt of Kiss the Dead, the new Anita Blake, Vampire Hunter novel.