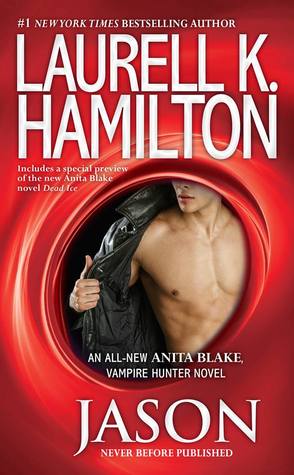 Jason
by Laurell K. Hamilton
Series: Anita Blake Vampire Hunter #23
Published by Jove on December 2nd 2014
Genres: Urban Fantasy
Pages: 255
Source: publisher
Amazon Kindle | Amazon Paperback
Goodreads


"Enjoying pain with your pleasure is something you either get, or you don't. If you get it, then you don't really need it explained, because you know how good it feels, and if you don't get it then no amount of talking is going to convince you it makes sense."
But sometimes you have to explain the unexplainable, especially if the love of your life needs to understand, or she'll leave you. Jason Schuyler is one of Anita Blake's best friends and favorite werewolves, with benefits. J.J. is his lady love, an old flame from childhood who dances at one of the top ballet companies in New York. She's accomplished, beautiful, and she's crazy about him, too. Neither of them wants to be monogamous, so what could go wrong?
J.J. is enthusiastically bisexual, with an emphasis on the female side of things. She plans to keep sleeping with women, because Jason can't meet that need, just like she can't meet Jason's need for rough sex and bondage. J.J. doesn't understand why Jason isn't content to go elsewhere for a need she can't fulfil, so Jason asks Anita to help him explain.
Anita is having her own relationship growing pains with her only female lover ever, Jade. Jason suggests that J.J. might be able to help Anita with her girl problem, while she helps him with his kinky explanations. With some encouragement from a few other lovers in Anita's life she reluctantly agrees, and J. J. makes plans to fly into town for an experience that none of them will ever forget.
My Review: Continue reading →
I received a complimentary copy of the book from the publisher in exchange for an honest review. This does not affect my opinion of the book or the content of my review.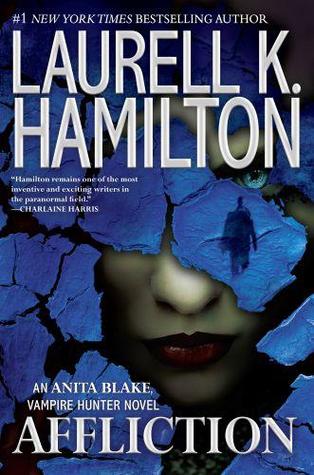 Affliction
by Laurell K. Hamilton
Series: Anita Blake Vampire Hunter #22
Published by Berkley on July 2nd 2013
Genres: Urban Fantasy
Pages: 570
Source: publisher
Amazon Kindle | Amazon Paperback
Goodreads


Some zombies are raised. Others must be put down. Just ask Anita Blake.
Before now, she would have considered them merely off-putting, never dangerous. Before now, she had never heard of any of them causing human beings to perish in agony. But that's all changed.
Micah's estranged father lies dying, rotting away inside from some strange ailment that has his doctors whispering about "zombie disease."
Anita makes her living off of zombies—but these aren't the kind she knows so well. These creatures hunt in daylight, and are as fast and strong as vampires. If they bite you, you become just like them. And round and round it goes…
Where will it stop?Even Anita Blake doesn't know.
My Review: Continue reading →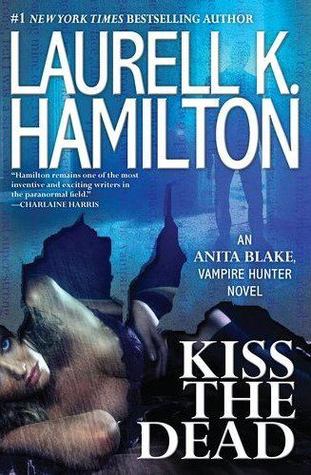 Kiss the Dead
by Laurell K. Hamilton
Series: Anita Blake Vampire Hunter #21
Published by The Berkley Publishing Group on June 5th 2012
Genres: Urban Fantasy
Pages: 359
Source: Purchased
Amazon Kindle | Amazon Paperback
Goodreads


When a fifteen-year-old girl is abducted by vampires, it's up to U.S. Marshal Anita Blake to find her. And when she does, she's faced with something she's never seen before: a terrifyingly ordinary group of people - kids, grandparents, soccer moms - all recently turned and willing to die to avoid serving a master. And where there's one martyr, there will be more...
But even vampires have monsters that they're afraid of. And Anita is one of them...
My Review: Continue reading →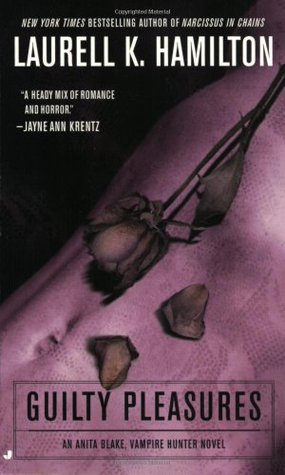 Guilty Pleasures
by Laurell K. Hamilton
Series: Anita Blake Vampire Hunter #1
Published by Berkley on August 3, 2004
Genres: Urban Fantasy
Pages: 355
Format: Paperback, AudioBook
Source: Purchased
Amazon Kindle | Amazon Paperback
Goodreads


Anita Blake is small, dark, and dangerous. Her turf is the city of St. Louis. Her job: re-animating the dead and killing the undead who take things too far. But when the city's most powerful vampire asks her to solve a series of vicious slayings, Anita must confront her greatest fear—her undeniable attraction to master vampire Jean-Claude, one of the creatures she is sworn to destroy...
My Review Continue reading →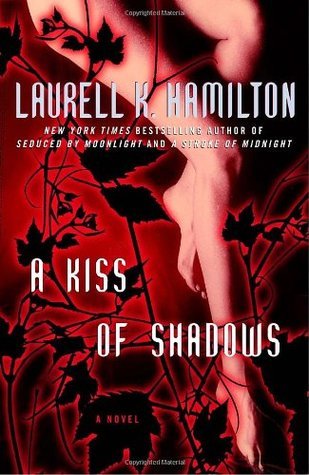 A Kiss of Shadows
by Laurell K. Hamilton
Series: Merry Gentry #1
Published by Ballantine Books on March 28, 2006
Genres: Urban Fantasy
Pages: 468
Format: AudioBook
Source: Library
Amazon Kindle | Barnes & Noble
Goodreads


My name is Meredith 'Merry' Gentry, but of course it's not my real name. I dare not even whisper my true name after dark for fear that one hushed word will travel over the night winds to the soft ear of my aunt, the Queen of Air and Darkness. She wants me dead. I don't even know why...
I fled the high court of Faerie three years ago and have been in hiding ever since. As Merry Gentry, I am a private investigator for the Grey Detective Agency: Supernatural Problems, Magical Solutions. My magical skills, scorned at the courts of Faerie, are valued in the human world. Even by human standards, my magic isn't flashy, which is fine by me. Flashy attracts attention and I can't afford that.
Rumour has it that I am dead. Not quite. I am Princess Meredith NicEssus. To speak that name after dark is to call down a knock upon your door from a hand that can kill you with a touch. I have been careful, but not careful enough. The shadows have found me, and they are going to take me back home, one way or another.
So the running is over. But the fighting has just begun...
Rich, sensual, brimming with dangerous magic, A Kiss of Shadows is a dazzling tour-de-force where folklore, fantasy and erotically charged adventure collide.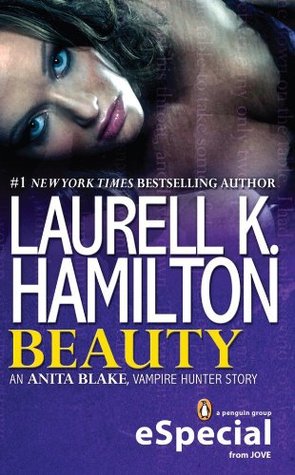 Beauty
by Laurell K. Hamilton
Series: Anita Blake Vampire Hunter #20.5
Published by Penguin on May 8th 2012
Genres: Urban Fantasy
Pages: 33
Format: eBook
Source: Purchased
Amazon Kindle
Goodreads


The steamy outtake that takes readers even further into Laurell K. Hamilton's bestselling novel, Kiss the Dead.
You'd think I'd get used to seeing such a beautiful man and knowing he was mine, but it never grew old, as if his beauty and the fact that he was mine, and I was his, would forever surprise me.
With a vampire like Jean Claude around, it's far too easy for Anita Blake to doubt her own appearance—and the hold it has on those who love her. But one hot tub and two incredibly sexy men—Jean Claude and Asher—will make her feel like the most lusted-after woman alive…or undead. Not bad for a mere human…
Includes an excerpt of Kiss the Dead, the new Anita Blake, Vampire Hunter novel.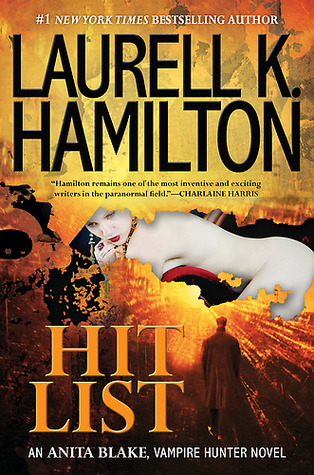 Hit List
by Laurell K. Hamilton
Series: Anita Blake Vampire Hunter #20
Published by Berkley Hardcover on June 7th 2011
Genres: Urban Fantasy
Pages: 320
Format: Hardcover
Source: Purchased
Amazon Kindle | Amazon Paperback
Goodreads


A serial killer is hunting the Pacific Northwest, murdering victims in a gruesome and spectacular way. The local police suspect "monsters" are involved, and have called in Anita Blake and Edward, U.S. Marshals who really know their monsters, to catch the killer.
My Review