Review: 'Blood Noir' by Laurell K. Hamilton
September 9, 2022
This book may be unsuitable for people under 18 years of age due to its use of sexual content, drug and alcohol use, and/or violence.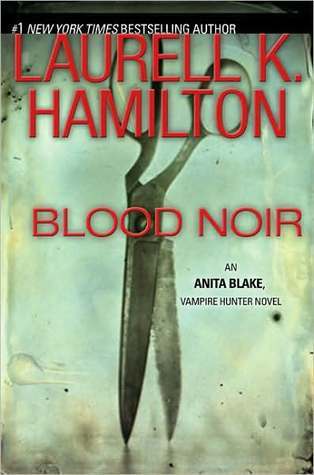 Blood Noir
by
Laurell K. Hamilton
Series:
Anita Blake Vampire Hunter #16
Published by
Berkley Books
on June 1, 2008
Genres:
Urban Fantasy
Format:
AudioBook
,
Hardcover
Source:
Purchased
Goodreads
Purchase at
Amazon
|
Barnes & Noble
|
Kobo

Readers can't get enough of the #1 New York Times bestselling author.
A favor for Jason, vampire hunter Anita Blake's werewolf lover, puts her in the center of a fullblown scandal that threatens master-vampire Jean- Claude's reign, and makes her a pawn in an ancient vampire queen's new rise to power.
---
Blood Noir is the sixteenth book in Laurell K. Hamilton's Anita Blake Vampire Hunter series. I read Blood Noir back in 2010 for the first time, and I'm rereading it after twelve years. It's like I'm reading it for the first time again. I have missed Anita and her men from the beginning, and I'm glad I'm revisiting the series. 
Storyline/My Thoughts: Blood Noir is where Anita volunteers to go with Jason to see his family after being away from them for many years. His father is in the hospital and has only a little while to live. The issue is that Jason and his father do not get along. Jason's father can't accept Jason's lifestyle and believes his son is gay. When Anita and Jason land in his hometown, there is a more significant issue. Jason always gets mistaken for one of the Governor's sons, and the time he flies into his hometown is when Keith (the Governor's son) is due to get married. The Governor's team of men gets wind of a plane coming in, and they suspect it's Keith and another woman other than his fiancee. It's Jason and Anita, though, on the plane, and that is when the drama happens in the book. All Jason wants to do is see his father before he passes away. Unfortunately, he has to deal with the issue of not being seen by the media; otherwise, he jeopardizes Keith and his wedding. Jason tries everything to prove to everyone he is not Keith. Anita even tries to convince everyone. 
I enjoyed this book the second time, but I deducted half a star this time. I'll tell you why further down in the review. I was glad to have a book where Anita and Jason got to hang out. Jason lets Anita know how he feels about being only used by her, and Anita finally admits she sees Jason as one of her best friends and sees him as more, but not as a lover, like Nathaniel, Micah, and Jean Claude. Jason has always been a favorite in the book, and I was glad to see him get some more page time in the series. I learned more about him and how he is a lady's man with all the ladies in his hometown. Anita shows a bit of jealousy in this book for the first time. It was even different for her. I love seeing Jason and Anita together, although it puts Jean Claude and Anita's relationship at risk. The media takes it as a sign that Anita has left Jean Claude for Jason, which is not the case.
This book opens up an issue with how other Master Vampires see Jean Claude not having control of his human servant and pomme de sang. Anita was clueless on the issue, and Jason brought her up to speed. She knows she should be acting like more of a human servant, and after this trip, she will accept her place by Jean Claude's side because Marmee Noir comes to play in this book and puts Anita at risk. Anita knows Marmee Noir is planning something because she blacks out one night in the hotel and ends up with two other men, including Jason, in the room with her. She knows it was Marmee Noir. Yes, there are some steamy moments between her and Jason and other steamy scenes between other new characters. Laurell K. Hamilton gives readers a good mixture of drama and steamy moments. Yes, the ardeur is in play in this book, but it will always be there. Unfortunately, poor Anita has to deal with it due to Jean Claude.
Richard was what drove me crazy, and I wish there were less of him in the series already. I used to like his character initially, but he's nothing but a pain in the butt now. Richard has his hang-ups in this book again regarding Anita hooking up with random men. He can't accept her way of life. She is not the white picket fence gal, and he needs to accept it.
Here's why I deducted half a star this time reading Blood Noir; it was when Jason and Anita finally did have some alone time, and they both had issues in their own way. There were a lot of over-dramatic moments between the two, and then Anita was clueless about the power issue and Jean Claude. She refuses to see the big picture, and it takes something happening to see it or for someone to speak up. It drove me crazy in this book. Other than that, I did like this book the second time. I hope Richard goes away in the series. (I can't remember if he does, which is why I'm glad I'm rereading the series.)
Overall, the second time around, I give this book four stars. I'm holding off on my reread to finish some other books, but I've promised myself I would catch up before the next book comes out in the series. Anita Blake has always been one of my favorite FMCs, and I'm happy I'm back in this world with her and her men. It feels like I'm back with some old friends. Laurell K. Hamilton will forever be one of my favorite authors, and I will forever have her as one of my auto-buy authors.
Standalone or Part of Series: It's part of the Anita Blake Vampire Hunter series, and I highly recommend reading in order.
Steam/Spice: ⭐️ ⭐️ ⭐️ ⭐️ ⭐️
Trope(s)/Element(s): Reverse Harem
Would I recommend this book? Yes. If you enjoy Urban Fantasy with a kick-butt FMC with several love interests, you'll enjoy this series by Laurell K. Hamilton. If you also enjoy shifters of all types, vampires, zombies, etc., you'll like this book/series.

This post contains affiliate links you can use to purchase the book. If you buy the book using that link, I will receive a small commission from the sale. It will help sponsor future giveaways but costs you nothing extra. You can read the full disclosure underneath the Privacy Policy.
---
---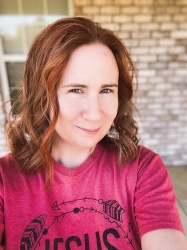 Latest posts by FranJessca
(see all)