Review: 'The Harlequin' by Laurell K. Hamilton
August 23, 2022
This book may be unsuitable for people under 18 years of age due to its use of sexual content, drug and alcohol use, and/or violence.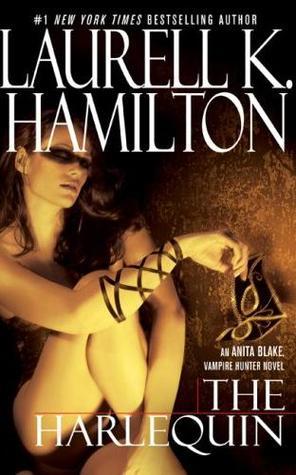 The Harlequin
by
Laurell K. Hamilton
Series:
Anita Blake Vampire Hunter #15
Published by
Berkley Books
on June 5, 2007
Genres:
Urban Fantasy
Format:
Hardcover
Source:
Purchased
Goodreads
Purchase at
Amazon
|
Barnes & Noble
|
Kobo

Anita Blake is about to face the challenge of her life. Into her world-a world already overflowing with power-have come creatures so feared that powerful, centuries-old vampires refuse to mention their names. It is forbidden to speak of The Harlequin unless you've been contacted. And to be contacted by The Harlequin is to be under sentence of death.
Long-time rivals for Anita's affections, Jean-Claude, Master Vampire of the City, and Richard, alpha-werewolf, will need to become allies. Shapeshifters Nathaniel and Micah will have to step up their support. And then there's Edward. In this situation, Anita knows that she needs to call the one man who has always been there for her...
---
The Harlequin is the fifteenth book in Laurel K. Hamilton's Anita Blake Vampire Hunter series. The first time I read this book was in 2010. Twelve years later, I'm finally rereading it, and it felt like I was reading it for the first time. I did remember certain aspects of the story. The Harlequin being these scary vampires, were called to take care of issues in the Vampire community. Even the most powerful vampires don't speak of the Harlequin or mention them by name. Jean Claude has to be hush about them.
Storyline/My Thoughts: They send colored masks to the ones they observe and are meant to unalive. They are supposed to deal with Malcolm, who has the Harlequin backing down his door due to some vampires under his care getting out of control. He calls Anita Blake into his office because he knows she'll soon have a vampire execution order in hand by the higher-ups to unalive his vampires. He wants her not to unalive them. Unfortunately, if Malcolm's vampires are doing things that are frowned upon, then it's in her duty to unalive them. The thing is, the Harlequin already have their eyes set on Malcolm and his vampires and how he doesn't keep his vampires in line. If he blood oathed them, everything would be okay, but he doesn't.
Anita is not sure who the Harlequin are until they send her a mask out of the blue when she's on a date with Nathaniel. She knows they are watching her, and even Jean Claude is petrified of the Harlequin. He can't even talk about them to her because it's against the law. Anita and her harem of men discover that Harlequin has targeted her and that they are doing things without the vampire council's approval.
The Harlequin have their secret agenda on why they are watching Anita, Jean Claude, and everyone under them. When the Mother of Darkness, Marmee Noir, decides to come out to play in this book, Anita also discovers she is scared of the Harlequin and warns Anita about them.
I enjoyed The Harlequin and learning about the ones that even other high-powering vampires fear. The Harlequin keep things in check in the community, and everyone should fear them. I feared them and felt sorry for Anita and her harem of men because the Harlequin was hiding, and they had no clue of their real intention.
This book has Anita dealing with the Harlequin and Nathaniel and the truth about what he needs from her in the bedroom. He is used to BDSM and craves it, but Anita is scared of doing BDSM. It takes the other men in her life to talk into it with Nathaniel. BDSM is not for everyone, and Anita is one of them, but she's willing to learn for her sweetie.
I loved how this book didn't focus too much on the ardeur but on the issue of the Harlequin. It was like I was back in the first books with Anita, and she was doing her job. She has to be the Vampire Executioner in this book. I always love when Edward is involved in the storyline. She calls on his assistance regarding the issue with Malcolm and the Harlequin. The problem is that Edward calls on Olaf's aid, too. His character is scary, and even Anita is not looking forward to his help. Olaf is a serial killer, and Anita Blake still fits the bill as one of his victims. Will she become a victim in this book because he finds out she has a harem of men? Olaf's infatuation with Anita is evident in this book. Yes, he's there to help Anita, but I fear for her safety.
I'm so glad to be back in the world of Anita and her men. Not everyone likes the harem of men she's collecting. I like the original men: Jean Claude, Micah, and Nathaniel. I'm not including Richard because I'm over him and his overbearing alpha ways. I can't stand his character.
Overall, I give this book four stars, and I look forward to continuing my reread of the series. I must catch up on it before LKH's newest release next year.
Standalone or Part of Series: It's part of the Anita Blake series, and I highly recommend reading in order.
Steam/Spice: ⭐️ ⭐️ ⭐️
Would I recommend this book? Yes. If you are a fan of the series, I recommend this book if you enjoy Urban Fantasy with Reverse Harem, too.

This post contains affiliate links you can use to purchase the book. If you buy the book using that link, I will receive a small commission from the sale. It will help sponsor future giveaways but costs you nothing extra. You can read the full disclosure underneath the Privacy Policy.
---
---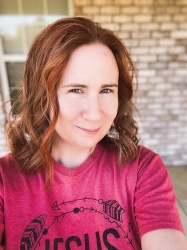 Latest posts by FranJessca
(see all)