ARC Review: 'Mercy' by Sara Cate
August 25, 2022
This book may be unsuitable for people under 18 years of age due to its use of sexual content, drug and alcohol use, and/or violence.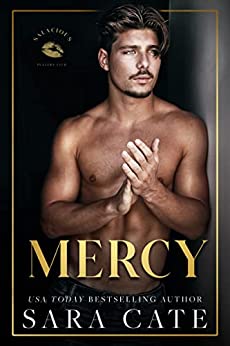 Mercy
by
Sara Cate
Series:
Salacious Players Club #4
Published by
Sara Cate Books LLC
,
Self-Published
on August 25, 2022
Genres:
BDSM
,
Contemporary Romance
,
Erotic Romance
Format:
eArc
Goodreads
Purchase at
Amazon

I don't want to hurt him—I just want to punish him. ⁠⁠It's bad enough being the only female owner of the Salacious Players' Club, but I'm also the only one without a kink, or so I thought. ⁠⁠Imagine my surprise when the kink quiz suggests that I'm not so vanilla after all. ⁠⁠In fact, I'm a lot more like Emerson Grant than I thought.⁠Just one problem—I have no idea how to be a Domme.⁠⁠That is, until the app matches me with someone willing to help me learn. ⁠⁠He's too young for me.⁠Too stubborn. Too good looking. ⁠And, oh yeah, my friend's son.⁠⁠Beau Grant is a brat. I'd hate that about him if I didn't love punishing him so much. ⁠Underneath all of that attitude is a man who is misunderstood, selfless, and in need of direction.⁠⁠But if he wants mercy, he has to earn it. ⁠⁠There are a million reasons why I should stay away, but I'm tired of doing what everyone thinks I should do.⁠⁠I finally know what I want, and I'm ready to take what's mine.⁠
---
I'm going to say it – Mercy was HOT as Fuck! I had a hard time putting down this book. The second I started reading it, I knew right away Sara Cate would make me lose sleep because I needed to finish this book. Thank you, Sara Cate, for writing this book. Maggie and Beau were perfect together.
Storyline/My Thoughts: I was excited and anxious to read Maggie's story since I read the first book where the sex club owners were first introduced. She's the only female sex club owner and has been quiet in the first three books. She never voiced her kinks until she finally was coaxed to take the Salacious Players' Club kink quiz by the rest of the women in the series (Charlie, Mia, Isabel) to find out her kinks and find her perfect match(es).
I knew Sara Cate would top the charts with Maggie's book, especially with who she was paired with when she finally took the Salacious Player's Club kink quiz.
Maggie not only finds out that she likes to be in control in the bedroom as a Domme, but she needs the perfect submissive/brat to do it with, and in comes the sexy Beau Grant. Oh, yes. Bring on the fireworks!
Readers would have been first introduced to him in Praise. He is Emerson Grant's son and ex-boyfriend to Charlie, who is now with Beau's father. Beau never thought he would take the kink quiz for his father's club, but he does to see what it's all about. He finds out he's a submissive/brat and is immediately paired with a woman older than him who is a Domme. When he finds out who his match is for real, he is all for learning how to be submissive, especially when he sees Maggie in her element.
Maggie is a powerhouse in this book. She's not sure about the kink quiz results and her being a Domme, but when she reaches out to Eden for assistance, Maggie fits right into the role of Domme. I loved how the shy, quiet, vanilla Maggie becomes this powerful, sexual goddess in the bedroom with Beau, telling him what to do. Yes, Maggie!!! She had Beau saying 'Yes, Ma'am,' and even me saying it with certain scenes in the book. I loved everything about Maggie and hated how she had been treated growing up and how men treated her. The woman deserved happiness, and she got it with Beau. I loved how Beau saw Maggie, too, and he says and shows to her often how amazingly sexy she is as a Domme.
Beau did a 360 in this book, and it's all because he needed someone like Maggie to show him the other side of himself. He had mistreated women for years (cheating on them or only giving himself pleasure instead of the women), and it takes an older woman who is learning her Domme self to put Beau to his knees and have him crawl to her. This is the same twenty-two-year-old who didn't like that his father was a sex club owner and didn't want anything to do with him for six months. Now, thanks to Maggie, Beau is learning all about the sex club and the club members with their kinks. Beau grew so much in this book, but he also shows he is a true brat in the bedroom. The punishments he received from Maggie were off the charts spicy. Sara Cate knows to bring the steam and spice in her books, which is why I give it HOTNESS overload. (Cold showers are needed after you read this book.)
In this book, the club is having drama with protestors targeting the club and wanting it closed down. The protestors are even targetting people outside the club. Something happens in this book that makes me so angry and upset that I want to go through the book and take care of the protestors for the Salacious Player's Club owners/members in my own way.
Now, here is something I loved about this book that has nothing to do with the main couple. In this book, Beau and Charlie's sister, Sophie, grow in friendship. After what he did to Charlie, he was building up Sophie's trust in him again, taking her to D&D nights and ice cream. Heart swoon! Beau is a great guy, even if he didn't think so, because he was there for Sophie.
This was my first Reverse Age Gap Romance and first on having a Domme as the FMC. I loved this book/series. (I think I've typed it so many times on how much I loved this book/series, but I can't help it. I loved it!)
Overall, this book receives 5-stars from me, and it's instantly a FAVORITE of 2022 for me. I loved this book from page one to the very last page.
Yes, I know there are four more months in 2022, but the Salacious Players' Club series is my FAVORITE this year! There is no doubt in my mind that I will be rereading all four books many more times, especially Mercy.
I'm going to miss SPC, but I know Sara Cate will write some more fantastic books in the future. Bring it on because my bank card is ready. =) Sara Cate, you have become an auto-buy author for me. Whatever you write, I'm reading. =)
Standalone or Part of Series: It's part of the SPC series, and I recommend reading in order.
Steam/Spice: ⭐️ ⭐️ ⭐️ ⭐️ ⭐️
Trope(s)/Element(s): Reverse Age Gap; BDSM; FMC – Domme; MMC – Submissive/Brat; Bondage, Pegging, Orgasm Denial and Orgasm Torture
Would I recommend this book? I can't recommend these books/series enough. Yes, ma'am/Yes sir, I recommend this book, plus the first three. This series has become my TOP favorite of 2022. If you enjoy Contemporary/Erotic Romance with BDSM, this book/series is for you. You will fall in love with ALL the characters in this series. I know, I did.
Favorite Quote(s): "Something about it being against the rules makes me want to do it that much more."
I learned that I love making Beau pay for his misbehavior. And I love the idea of taking care of him afterward.
"Knowing you're mine and no one else's…it makes me wet for you, Beau."
"You don't come until I say you do."
I'd give her my body every chance I get it if this is what I get to experience every time.
"Maggie…my heart is yours. Do whatever you want with it."

This post contains affiliate links you can use to purchase the book. If you buy the book using that link, I will receive a small commission from the sale. It will help sponsor future giveaways but costs you nothing extra. You can read the full disclosure underneath the Privacy Policy.
---
---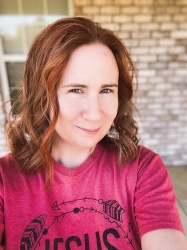 Latest posts by FranJessca
(see all)