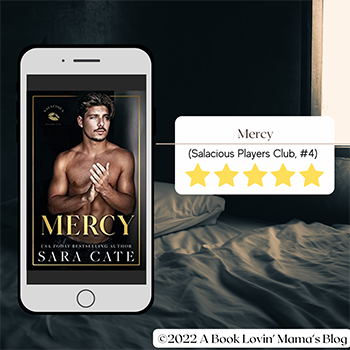 This book may be unsuitable for people under 18 years of age due to its use of sexual content, drug and alcohol use, and/or violence.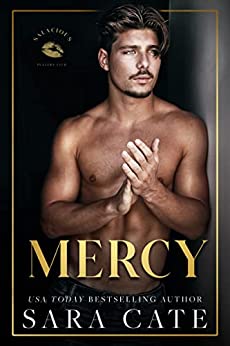 Mercy
by
Sara Cate
Series:
Salacious Players Club #4
Published by
Sara Cate Books LLC
,
Self-Published
on August 25, 2022
Genres:
BDSM
,
Contemporary Romance
,
Erotic Romance
Format:
eArc
Goodreads
Purchase at
Amazon

I don't want to hurt him—I just want to punish him. ⁠⁠It's bad enough being the only female owner of the Salacious Players' Club, but I'm also the only one without a kink, or so I thought. ⁠⁠Imagine my surprise when the kink quiz suggests that I'm not so vanilla after all. ⁠⁠In fact, I'm a lot more like Emerson Grant than I thought.⁠Just one problem—I have no idea how to be a Domme.⁠⁠That is, until the app matches me with someone willing to help me learn. ⁠⁠He's too young for me.⁠Too stubborn. Too good looking. ⁠And, oh yeah, my friend's son.⁠⁠Beau Grant is a brat. I'd hate that about him if I didn't love punishing him so much. ⁠Underneath all of that attitude is a man who is misunderstood, selfless, and in need of direction.⁠⁠But if he wants mercy, he has to earn it. ⁠⁠There are a million reasons why I should stay away, but I'm tired of doing what everyone thinks I should do.⁠⁠I finally know what I want, and I'm ready to take what's mine.⁠