Review: 'Danse Macabre' by Laurell K. Hamilton
August 22, 2022
This book may be unsuitable for people under 18 years of age due to its use of sexual content, drug and alcohol use, and/or violence.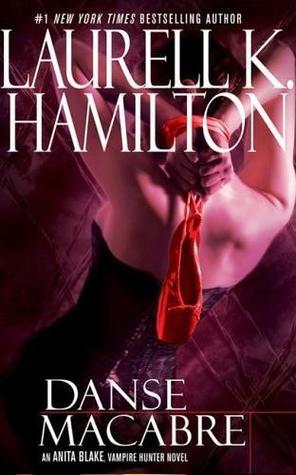 Danse Macabre
by
Laurell K. Hamilton
Series:
Anita Blake Vampire Hunter #14
Published by
Jove
on March 27, 2007
Genres:
Urban Fantasy
Format:
AudioBook
,
Paperback
Source:
Purchased
Goodreads
Purchase at
Amazon
|
Barnes & Noble
|
Kobo

Also see: Alternate Cover Editions for this ISBN [ACE]
ACE #1

These days, Anita Blake is less interested in vampire politics than in an ancient, ordinary dread she shares with women down the ages: she may be pregnant. And, if she is, whether the father is a vampire, a werewolf, or someone else entirely, he knows perfectly well that being a Federal Marshal known for raising the dead and being a vampire executioner, is no way to bring up a baby.
---
I'm going through my reread of the Anita Blake Vampire Hunter series. It's been thirteen years since I read the first book in the series and twelve years since I read Danse Macabre for the first time. It feels like I'm reading the books for the first time again. I enjoy being back with Anita and her harem of men at the beginning. This series was my first that had a reverse harem. It's the reason why I'm obsessed now with RH. 
Storyline/My Thoughts: Danse Macabre is the fourteenth book in the Anita Blake Vampire Hunter series. This time Anita Blake is dealing with the possibility of being pregnant by one of her men. Some men are thrilled by the idea of Anita being pregnant; others, not so much. Anita Blake is freaked out about the news. She's not ready to bring a child into the world, in her world, specifically. She's a Federal Marshall, Vampire Executioner, and Necromancer. How is she supposed to take care of a baby with her job? 
She has some supportive men in her life that would be willing to step up to the plate for her, but that still doesn't help her nerves.
Not only is Anita having to deal with the possibility of being pregnant, but Jean Claude has to invite several Masters to the city for Anita to pick a pomme de sang potentially. Anita is not looking forward to it, especially when there is also going to be a vampire ballet company in town, and those vampires do something that puts Anita, Jean Claude, Richard, and all of them in jeopardy. Several vampires will find out how much power Jean Claude has gained by having Anita as his human servant. Anita also has gained power, which shouldn't be the case, but Anita is proving she's one powerful necromancer. I enjoyed the power struggle in this book and how the others learn that Anita Blake and her harem of men are powerful together.
Two people that drove me crazy in this book are Ronnie and Richard. First Ronnie because she is judgmental of Anita having a harem of men. Ronnie is jealous because she's now settling down with one man. She doesn't like the idea of Anita having a harem of men in love with her. Get over it, Ronnie! Ronnie ticked me even more, when she shared how she saw Nathaniel. Ronnie, you lost points with me when you attacked Nathaniel. He's one of my favorite characters; no one will pick on him. I'm happy that Nathaniel is sticking up for himself, and he's grown so much since he was introduced.
Richard drove me crazy, too, in this book. I'm not too fond of his character and how he treats Anita. I realize he wants her to be monogamous, but unfortunately, she is dealing with Jean Claude's ardeur. I wish someone would knock him down a peg.
Now, forewarning, this book has a lot of sex in it. If you are not fond of Anita having sex with random strangers when her ardeur is triggered, this book may not be for you. I know some readers have given up on the series because of Anita and her harem of men that she's taken on in the series. It doesn't bother me, so I'm rereading the series and enjoying it all over again. Anita is dealing with crazy things in her life. She has the ardeur and is a panwere (where she has several strains of shifters, but she doesn't actually shift).
Overall, this book gets 4.5 stars from me, and I look forward to continuing my reread of this series. I'm a big fan of Laurell K. Hamilton and her Anita Blake series. This series is what brought my love of vampires and shifters again and my first RH in a book/series. 
Standalone/Part of Series: It's part of the Anita Blake Vampire Hunter series, and I recommend reading in order.
Steam/Spice: ⭐️ ⭐️ ⭐️ ⭐️ 💫
Would I recommend this book? Yes. I recommend it to readers who enjoy Urban Fantasy/Paranormal Romance with Reverse Harem.

This post contains affiliate links you can use to purchase the book. If you buy the book using that link, I will receive a small commission from the sale. It will help sponsor future giveaways but costs you nothing extra. You can read the full disclosure underneath the Privacy Policy.
---
---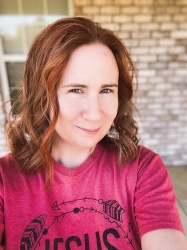 Latest posts by FranJessca
(see all)