Review: 'Micah' by Laurell K. Hamilton
October 4, 2021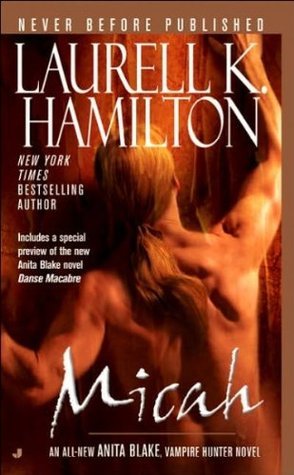 Micah
by
Laurell K. Hamilton
Series:
Anita Blake Vampire Hunter #13
Published by
Berkley Books
on March 1, 2006
Genres:
Urban Fantasy
Format:
AudioBook
,
Paperback
Source:
Purchased
Goodreads
Purchase at
Amazon
|
Barnes & Noble
|
Kobo

"RAISING THE DEAD IS EASY. LOVE IS HARD..."
There are lots of reasons to raise the dead-some private, some public. In this case, the feds have a witness who died before he could speak on the record. They want him raised so his testimony can be taken. So here I am, on a plane to Philadelphia, flying off to do my job.
But I'm not alone. Micah is with me. Micah, head of the St. Louis wereleopard pard. King to my Queen. The only one of my lovers who can stir my blood with just a glance from his chartreuse cat's eyes. I was happy to have him at my side.
Until he mentioned that this will be our first time alone together. No Master Vampire. No Alpha Werewolf. Just me and Micah. And all my fears and doubts...
---
I read Micah by Laurell K. Hamilton for the first time in 2009 when I was still serving in the U.S. Navy. The Anita Blake Vampire Hunter series got me through some dark times during the last couple of years in the Navy, and I'm thankful I found this series. It took me away from reality for a while and into the world of Anita Blake. I'm so glad I'm doing a re-read of the series, so I can finally catch up on it. It's been a long time coming. 
Storyline/My Thoughts: I'm going to try to keep this review short since this book was short compared to previous books in the series. It didn't take long to read. Anita ends up flying to Philadelphia to raise a zombie for the Feds. The Feds never got a chance to question their witness until he died before giving his testimony. Anita won't be alone on her trip to Philadelphia. She'll have Micah with her, and this will be the first time they have some alone time without anyone else. Anita is nervous for some reason in this story because she's never been by herself with Micah.
The minute Micah and Anita do have some time to themselves, it's very steamy. Readers will even get to find out the backstory of how Micah became a wereleopard. Of course, there is trouble in this book with raising a zombie, especially when Anita's powers have become even more vital in recent times. I loved getting to read a book with Anita showing off her Necromancy powers again. It's been a while. I also enjoyed the time she had away from the other guys in her life to spend time with the sexy Micah. He has fascinated me since he came into Anita's life. It was tragic with what happened to him in his past. I felt for this character even more after finding out what happened.
There is some mystery and suspense in this book finding out the truth behind what happened to the witness that Anita has to raise for the Feds. Overall, this book was a great addition to the series. I give it five stars. Here's hoping I can dive back into my re-read of this series this month (October 2021). I love re-visiting how Anita has met certain characters and how far she has grown from the previous books in the series.
Standalone or Part of Series: It's part of the Anita Blake Vampire Hunter series, and I recommend reading in order.
Steaminess: ⭐️ ⭐️ ⭐️ ⭐️
Would I recommend this book? Yes. I recommend this book to Urban Fantasy readers and readers that are fans of this series. If you enjoy Reverse Harem, then you may enjoy it too. Although, in this book, it's only Anita and Micah, and I loved that these two got to spend time together alone.

This post contains affiliate links you can use to purchase the book. If you buy the book using that link, I will receive a small commission from the sale. It will help sponsor future giveaways but costs you nothing extra. You can read the full disclosure underneath the Privacy Policy.
---
---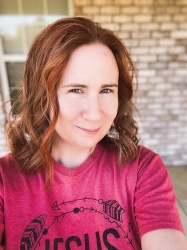 Latest posts by FranJessca
(see all)