Review: 'Flirt' by Laurell K. Hamilton
October 21, 2022
This book may be unsuitable for people under 18 years of age due to its use of sexual content, drug and alcohol use, and/or violence.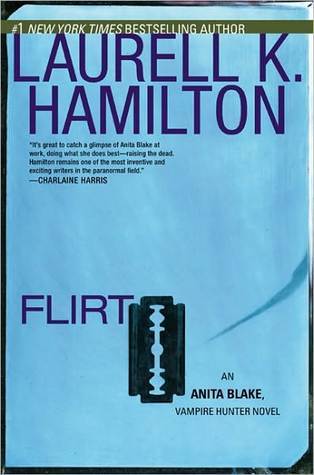 Flirt
by
Laurell K. Hamilton
Series:
Anita Blake Vampire Hunter #18
Published by
Berkley Books
on February 2, 2010
Genres:
Urban Fantasy
Format:
AudioBook
,
Hardcover
Source:
Purchased
Goodreads
Purchase at
Amazon
|
Barnes & Noble
|
Kobo

When Anita Blake meets with prospective client Tony Bennington, who is desperate to have her reanimate his recently deceased wife, she is full of sympathy for his loss. Anita knows something about love, and she knows everything there is to know about loss.
But what she also knows, though Tony Bennington seems unwilling to be convinced, is that the thing she can do as a necromancer isn't the miracle he thinks he needs. The creature that Anita could coerce to step out of the late Mrs. Bennington's grave would not be the lovely Mrs. Bennington.
Not really. And not for long.
---
Flirt was one of the first books in the Anita Blake Vampire Hunter series that had my heart palpitating. I don't particularly appreciate it when authors put some of my favorite characters in jeopardy. I know it makes the story exciting, but you cross the line when you risk my book boyfriends.
I mean, it's inevitable in this series that the FMC will be in danger, but to put Micah, Nathaniel, and Jason in jeopardy, I will have words with the author. I love Laurell K.Hamilton, though, even when she writes stories like this one where I have to race through the book to determine if I need to go through the book and save my boys. Although, I never doubted Anita in this book. She's one of my favorite kick-butt heroines. I know she's bothered by anyone harming her lovers, too.
Storyline/My Thoughts: The eighteenth novel involves Tony Bennington desperately wanting to have his wife raised from death. The issue is Anita won't do it, which makes Tony resort to doing something irrational to get Anita to do it, which puts her men at risk because Tony hires people who threaten Anita's men to get what Tony wants from her.
She will do anything to protect them, even raise a zombie she knows is wrong in every way possible. She'll do it to protect her men, though, and I would have done the same thing as her.
I love how Laurell K. Hamilton had this as a shorter novel to Anita's world, and she included in the storyline something that happened to her in real life that involved flirting, hence the title of the book. I love this scene in the book and how Anita learned how to flirt with the help of one of her lovers. This is before the drama happens in the book with Anita and the villains in the story.
Anita's harem does grow in this short novel because she meets Nicky. He's the one character who will end up falling hard for Anita is put in a precarious position when her ardeur hits, and she's being summoned to raise a zombie. Someone has to do it, and Nicky steps up, and that is when Anita does something she's never done before with any of her guys. I won't go into further detail, but this may end up causing issues later on with Nicky.
Yes, this book may have caused me stress while reading it for the second time. It was a short one compared to the longer novels, but it still hit me hard, and I did enjoy it.
I love when Anita has to use her necromancy powers in the series, and this one has her really diving into her powers. She's not someone to mess with now after she's ganged so much strength in the last several books. I know some readers are bothered by Anita having a lot of spice in her life and having so many potential lovers she's gained, but she has the ardeur and shifter strains to deal with in her life. I have sympathy for Anita because she's grown as an individual since book one, and I love her for it. She's well-loved, that's for sure, and I read it at the end of this book when her men came to save her when she really didn't need saving. She knows how to handle herself.
This is why I love LKH's writing style and the world she's created. I love reading about Anita's growth in this crazy world she's in with all the beautiful men who adore her. LKH is very descriptive in her writing and puts feeling behind it, too. LKH was the first author I read back in the early 2000s that had RH/Why Choose trope in it, and she's why I'm now obsessed with reading more books with that trope. I don't care if I get judged for loving Anita's world and how she has grown with power and even has so many lovers to love on her. She will forever be my top-fave female kick-butt heroine.
I give this book 4.5 stars and look forward to continuing my reread of this series. Now, if only LKH would stop putting the men in danger, that would be great. Although, it does kick Anita into gear on realizing how much she cares for them. =)
Standalone or Part of Series: It's part of the Anita Blake, Vampire Hunter series and I recommend reading in order.
Steam/Spice: 🌶 🌶 🌶
Would I recommend this book? Yes. If you enjoy Urban Fantasy with RH/Why Choose in it, this book/series is for you. Now, the first few books don't have RH in it but it does come later.

---
---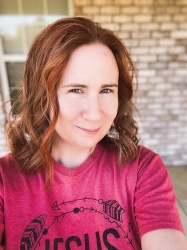 Latest posts by FranJessca
(see all)