Review: 'Beauty' by Laurell K. Hamilton
May 11, 2012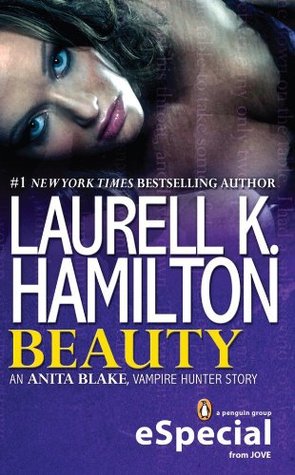 Beauty
by
Laurell K. Hamilton
Series:
Anita Blake Vampire Hunter #20.5
Published by
Penguin
on May 8th 2012
Genres:
Urban Fantasy
Format:
eBook
Source:
Purchased
Goodreads
Purchase at
Amazon
|
Google Play

The steamy outtake that takes readers even further into Laurell K. Hamilton's bestselling novel, Kiss the Dead.
You'd think I'd get used to seeing such a beautiful man and knowing he was mine, but it never grew old, as if his beauty and the fact that he was mine, and I was his, would forever surprise me.
With a vampire like Jean Claude around, it's far too easy for Anita Blake to doubt her own appearance—and the hold it has on those who love her. But one hot tub and two incredibly sexy men—Jean Claude and Asher—will make her feel like the most lusted-after woman alive…or undead. Not bad for a mere human…
Includes an excerpt of Kiss the Dead, the new Anita Blake, Vampire Hunter novel.
---
(This is my honest opinion on this ebook)
I did not even realize that "Beauty" was coming out this week. I found out through Laurell's twitter. I jumped at the chance to buy this eSpecial through Amazon once I did find out. Hello..avid Anita Blake fan here and a HUGE fan of LKH's writing style. It also stated a sneak peek into "Kiss the Dead', which I do not think LKH has ever done that. Yup wanted this. =)
I read it within 15 minutes and after I finished it…it maybe want "Kiss the Dead" even more. Hurry up, June and get here already.
Okay, I've seen the negative reviews on this book on Goodreads and Amazon…but of course that did not stop me from spending the $2.99 to read this 33-page ebook on my Kindle. It's two chapters of M-F-M scenes between Jean-Claude, Anita, and Asher. (I think I'll re-read this ebook before "Kiss the Dead" comes out…Oh yes I love me some Jean-Claude & Asher)
I'm posting something directly from Amazon, so every reader out there will sometimes understand the Author has no control over the price and has no control over the book being published as a short book or being posted free on her website.
Sold by: Penguin Publishing
The publisher set this price.
This is underneath the cost of the Kindle book on Amazon. The publisher set the value of the book, not the Author. If you think the 33 pages is not worth $2.99, then do not buy the book. You're warned ahead of time it's an outtake of "Kiss the Dead." If you find it's pointless to read an ebook that is an outtake, then do not buy it. Just wait patiently for the next full Anita Blake book to come out, which is only in a few books. If you hate the series because of the direction of LKH has taken Anita on…then do not read this book.
One thing I love about LKH, she will not let reader's influence on how she writes books. If she wants her lead character to act a certain way…she'll write it in the book.
When she wrote one of the books from Anita Blake…she had a death in the family and had it influence her writing. One of the main characters ended up being killed. I've followed her blog for a while now to find out how one of my fave Authors comes up with the Anita Blake series.
I still do not know how LKH, Charlaine Harries, etc…are able to write these books. They have to keep up with the characters for so long. More power to the Authors who can do this.
I recommend this short Ebook to Anita Blake fans out there who haven't given up on her and adored LKH's writing style. I recommend it also to someone who is anxiously counting down to the next Anita Blake installment that comes out this June and wants a sneak into the first chapter of "Kiss the Dead."
This ebook is just for the diehard fans of Anita Blake and LKH.

This post contains affiliate links you can use to purchase the book. If you buy the book using that link, I will receive a small commission from the sale. It will help sponsor future giveaways but costs you nothing extra. You can read the full disclosure underneath the Privacy Policy.
---
---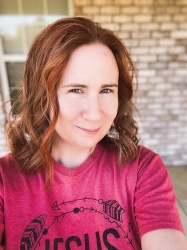 Latest posts by FranJessca
(see all)