Library Book Review: 'Graceling' by Kristin Cashore
February 15, 2016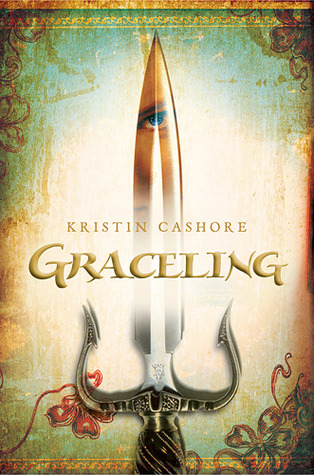 Graceling (Graceling Realm, #1)
by
Kristin Cashore
Published by
Harcourt
on October 1st 2008
Goodreads

Katsa has been able to kill a man with her bare hands since she was eight - she's a Graceling, one of the rare people in her land born with an extreme skill. As niece of the king, she should be able to live a life of privilege, but Graced as she is with killing, she is forced to work as the king's thug.
When she first meets Prince Po, Graced with combat skills, Katsa has no hint of how her life is about to change.
She never expects to become Po's friend.
She never expects to learn a new truth about her own Grace - or about a terrible secret that lies hidden far away...
My Review
I picked up Graceling at my local library because I've had this book on my TBR list for a while now. Although this book was not a 5 star read for me, it still was enjoyable to read.
Things I enjoyed about Graceling:
– Kick-butt heroine. Katsa is a Graceling with the ability to kill. She's her Uncle's (who's King) thug. She does his bidding, whenever he needs her to, but she also finds out what her Grace ability actually is in the story.
– Being Graced. Some rare people that are born with a extreme ability that can be used for good or evil.
– Prince Po. Po is someone that is strange at first in the story, but will grow on you. In fact, he grows on our Katsa throughout the story. He's also Graced and his grace ability is something not a lot of people would like and understand. Katsa took to being betrayed, when she found out Po's ability, but it finally grew on her and she enjoyed finding out what he could do with it.
– Po and Katsa together. These two together were surprisingly unique. Their abilities were different, but they learned to help each other. Po also understood why Katsa didn't want to settle. He appreciated her and she appreciated him, especially at the end of the story.
-The ending. I loved the ending and how Katsa handled the villain in the story. It was definitely quick and unexpected, but it was definitely what the villain deserved.
Things I didn't enjoy about Graceling
– Story tended to drag on. When Katsa and Po leave her Uncle's the story tends to drag on. Don't get me wrong, I did enjoy how Po and Katsa grew together, but it seemed to be about getting food and shelter in the middle of the story.
– The villain. The villain in the story is mentioned quite a bit, but we don't really encounter him that much. The first time Katsa and Po encounter him is, when he does something unthinkable. I did despise him as a villain, but I would've loved to have more in the story, where I really despised him if that makes sense. Katsa and Po have a mission in the story and the villain is involved, but it felt like Katsa and Po's relationship was more the focus in the story.
– Not much action. There wasn't much action in the story. I did enjoy the action scenes Kristin did put in the story, but there wasn't much of showing what Katsa and/or Po were mad of.
I did enjoy Graceling, but there were moments I had to put the book down and go back to reading it at a later time. It didn't grasp my attention like other YA fantasy books have. I do plan on reading the next books in the Graceling Realm because there was a character in this story I want to know more of and I know she gets her own book. Kristin Cashore has a unique writing style and story telling and I was fascinated with the Graceling Realm she created. I look forward to diving into Fire, the second book in the series as soon as I'm done reviewing other books on my ARC list.
***I'm working on the Library book challenge this year, so I'm reading as many books from my local library as I can and I'm also trying to conquer my TBR list on Goodreads (although, every time I read a book 10 books get added). Thanks to my local library for giving me the opportunity to read Graceling for my Library Book Challenge.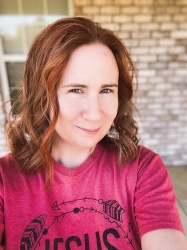 Latest posts by FranJessca
(see all)