Library Book Review: 'The Selection' by Keira Cass
February 21, 2016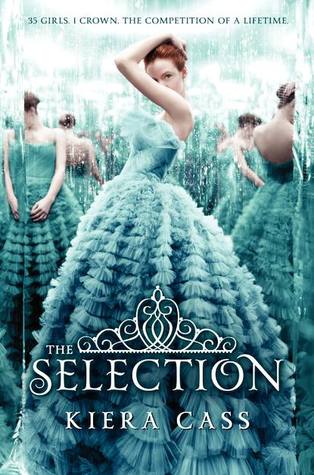 The Selection
by
Kiera Cass
Series:
The Selection #1
Published by
HarperTeen
on April 24th 2012
Goodreads
Purchase at
Amazon
|
Apple

For thirty-five girls, the Selection is the chance of a lifetime. The opportunity to escape the life laid out for them since birth. To be swept up in a world of glittering gowns and priceless jewels. To live in a palace and compete for the heart of gorgeous Prince Maxon.
But for America Singer, being Selected is a nightmare. It means turning her back on her secret love with Aspen, who is a caste below her. Leaving her home to enter a fierce competition for a crown she doesn't want. Living in a palace that is constantly threatened by violent rebel attacks.
Then America meets Prince Maxon. Gradually, she starts to question all the plans she's made for herself—and realizes that the life she's always dreamed of may not compare to a future she never imagined.
My Review
I've had The Selection in my TBR folder on Goodreads for the longest time now and decided it was finally time to read it. I was seriously glad I did too. Thanks to my local library for having a copy of The Selection, so I could finally read it during a quiet weekend. The Selection had a lot of my favorite elements in a young adult dystopian book. It's set in the dystopia world, where the world involves castes and a royal family. This world where the characters live in used to be the United States of America, but unfortunately after the Fourth World War it changed drastically.
The story has a rebellious girl who doesn't follow the rules named America Singer, who you will immediately feel for, especially since she is the typical teenager. (I love her name and the meaning behind her getting this name is beyond AWESOME) A handsome prince, Prince Maxon, who has to select his wife/future queen from the different castes by a selection process, which has been done for years.A handsome Caste Six young guy, Aspen, who wants to make America realize how much potential she has and she deserves better. He's even willing to give her up for the Selection.
America though doesn't want anything to do with the Selection and she wants to be with her love, Aspen. Unfortunately, fate has other plans for her and has to follow through, especially since she's promised Aspen and her mother she would. When she meets Prince Maxon, she finds out the real Prince and maybe her heart is guiding her other places she's confused about.
The Selection reminds me of a The Hunger Games and other dystopian books I've read, but instead of fighting the wicked villain and freedom, the girls are battling for the heart of the Prince and his crown. America though, just wants to get through it all, but she never considered she would start liking the dashing Prince.
I fell head over heels for both Aspen and Prince Maxon and felt for America since she had to choose between these two. Yes, there is a love triangle in the book, so if this something you don't like, you'll realize it's not big of a issue since you'll become just as confused as America with what she really wants. (Sometimes love triangles are great…just admit it, especially in a fictional world because you end up rooting for one of the love interests over the other) Let's not forget America is young and so is Aspen and Prince Maxon. Prince Maxon is learning how to date and America is learning there is more then Aspen out there to love.
America is a back-talker, loud mouth, and crazy teenage girl, but you'll adore her character and how she is growing away from her family. You may find you like the other girls in the Selection, but you'll also realize who the enemies are. One of them in particular I would like to go away and her name is Celeste. Grrr!
I'm glad I finally read The Selection by Kiera Cass, and so glad I can add Kiera Cass to my never ending auto-buy list for authors now. I look forward to diving into the second book as soon as I can. Hopefully, my library can get it to me quickly. I actually read The Selection really quickly. I started it on Saturday night and finished it on Sunday morning. I couldn't put it down, but I did have to, so I could go to sleep.
If you haven't read this book,I definitely think you should, especially if you enjoy Young Adult Dystopian books. I give this book 5 stars and anxiously await to start The Elite. Eeeek! I'm pulling for America to decide the right path and who she will choose to be with.
P.S. Sorry for the long review, but I had to gush over this book. 🙂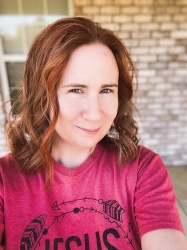 Latest posts by FranJessca
(see all)