Review: 'Kiss of Moonlight' by Stephanie Julian
February 8, 2016
I received a complimentary copy of the book from the author in exchange for an honest review. This does not affect my opinion of the book or the content of my review.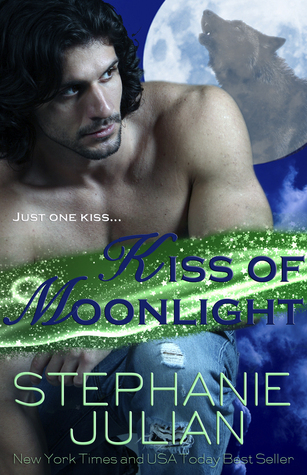 Kiss of Moonlight
by
Stephanie Julian
on February 8, 2016
Goodreads
Purchase at
Amazon

Plagued by nightmares. Stalked by kidnappers. Tamra McMillan needs a safe haven. When tattooed bad-ass Kyle Rossini steps into her life, the last thing she expects to find is a sanctuary from her demons in his arms. In fact, everything about him screams danger. But appearances can be deceiving. The tender possessiveness of his touch, the hunger in his eyes, the scorching sensuality of his kiss... He wants to brand her as his for life.
Etruscan werewolf Kyle is a loner. The king's assassin with a killer's instincts. The last thing he needs is a mate who could be placed in danger because of him. Until he meets the one woman who needs him more than he needs his solitude. When Tamra, battered but not broken, stumbles into his world and tumbles into his bed, she captures his heart. And nothing—not kidnappers or visions of his possible death—will keep him from her.
My Review
Kiss of Moonlight is the first book in Stephanie Julian's Lucani Lovers series and it definitely was an unforgettable book to read.
Kiss of Moonlight consists of a sexy werewolf named Kyle Rossini and a sweet battered heroine Tamra McMillan, which are two opposite characters that need other. Tamra leaves her life to be in her safe haven and ends up meeting unlikely characters that are about to change her world. Kyle Rossini meets Tamra thanks to his daughter talking about the woman who's all alone and coping with what happened to her. Kyle realizes from the beginning that Tamra needs him, especially when someone is after her in her own safe haven. Although, Kyle is taken back on how to handle everything, especially since he is starting to have feelings for Tamra. He's having to be careful though because he knows Tamra is young and he has his own secrets that Tamra is not supposed to know.
Stephanie had me from the beginning of the story to the end because I enjoyed not only the main characters and the storyline, but I also enjoyed the secondary characters as well. Each character stood out, just like Kyle and Tamra did. I look forward to reading more about them in the rest of the series.
Tamra had an advantage of being at the right place at the right because she met Kyle. She found herself a handsome protector, who is willing to do anything to protect her even though he just met her. She even found out his secret and actually took it pretty well, which he wasn't expecting. Although, I think Kyle has more issues at first with the age gap than anything else, but Tamra did not care. I adored Tamra's character because she handled everything pretty well. She didn't run hiding the minute she found out the truth of Kyle, Cat, and his pack members.
I give this book 4.5 stars and highly recommend it if you are a fan of PNR. I look forward to reading the the rest of the Lucani Lover series because I want to find out more about this world Stephanie has made.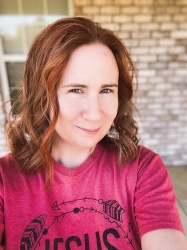 Latest posts by FranJessca
(see all)