Review: 'Boundless' by Cynthia Hand
December 26, 2015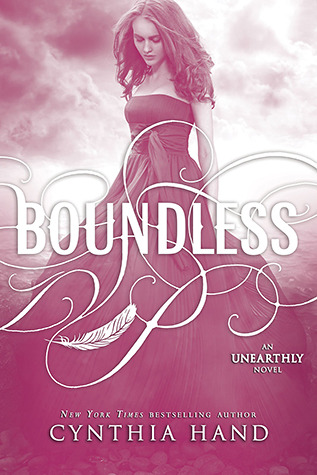 Boundless
by
Cynthia Hand
Series:
Unearthly #3
Published by
HarperTeen
on January 22nd 2013
Source:
Library
Goodreads
Purchase at
Amazon
|
Apple

The past few years have held more surprises than part-angel Clara Gardner could ever have anticipated. Yet from the dizzying highs of first love, to the agonizing low of losing someone close to her, the one thing she can no longer deny is that she was never meant to live a normal life.
Since discovering the special role she plays among the other angel-bloods, Clara has been determined to protect Tucker Avery from the evil that follows her . . . even if it means breaking both their hearts. Leaving town seems like the best option, so she's headed back to California - and so is Christian Prescott, the irresistible boy from the vision that started her on this journey in the first place.
As Clara makes her way in a world that is frighteningly new, she discovers that the fallen angel who attacked her is watching her every move. And he's not the only one. . . . With the battle against the Black Wings looming, Clara knows she must finally fulfill her destiny. But it won't come without sacrifices and betrayal.
In the riveting finale of the Unearthly series, Clara must decide her fate once and for all.
My Review
I have meant to read Boundless since it came out back in 2013, but my reading schedule of review books got in the way. Well, I've been going to my local library again, and I couldn't wait to get a hold of this book to read.
It took me a while to realize what was going on in the first chapter of Boundless since I read the second book a few years ago.
I'm sad to see the Unearthly trilogy end, but Cynthia did a fantastic job concluding such an excellent trilogy. I'm going to miss this world and the characters that inhabit it.
Clara is still a confused young lady that is trying to determine her destiny, especially with the past visions she had. She knows it involves someone close to her getting hurt and Christian being a part of her, but she's confused with what is going to happen. She knows her brother Jeffrey is in trouble, and her heart still yearns to be with Tucker, even though it's dangerous to have him in her life. Boundless will involve Clara getting closer to her father and preparing for what it has become.
Poor Clara has suffered a loss in the previous book, but she's about to lose even more in this one. There were so many obstacles in Boundless that I wasn't prepared for the characters to go through, but each one defined the characters.
Overall Boundless has become my favorite of the trilogy due to the action and surprises in it. Let me also mention that surprise ending. I was rooting for that ending in the trilogy. Clara deserved her happiness after everything she went through and Cynthia delivered an unforgettable ending.
I give this book 5 stars and highly recommend it to readers who enjoy YA fantasy. I do recommend reading this trilogy in order though because you'll want to follow Clara, Christian, and Tucker through their journey together.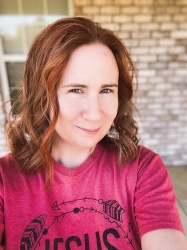 Latest posts by FranJessca
(see all)