Review: 'Wicked Lovely' by Melissa Marr
August 7, 2011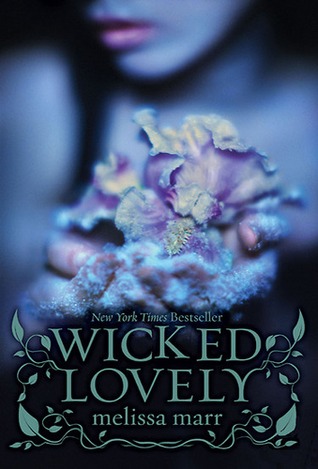 Wicked Lovely
by
Melissa Marr
Series:
Wicked Lovely #1
Published by
HarperTeen
on June 12th 2007
Genres:
Young Adult Paranormal
Format:
Hardcover
Source:
Library
Goodreads
Purchase at
Amazon
|
Apple
Rule #3: Don't stare at invisible faeries.Aislinn has always seen faeries. Powerful and dangerous, they walk hidden in the mortal world. Aislinn fears their cruelty - especially if they learn of her Sight - and wishes she were as blind to their presence as other teens.
Rule #2: Don't speak to invisible faeries.Now faeries are stalking her. One of them, Keenan, who is equal parts terrifying and alluring, is trying to talk to her, asking questions Aislinn is afraid to answer.
Rule #1: Don't ever attract their attention.But it's too late. Keenan is the Summer King, who has sought his queen for nine centuries. Without her, summer itself will perish. He is determined that Aislinn will become the Summer Queen at any cost — regardless of her plans or desires.
Suddenly none of the rules that have kept Aislinn safe are working anymore, and everything is on the line: her freedom; her best friend, Seth; her life; everything.
Faery intrigue, mortal love, and the clash of ancient rules and modern expectations swirl together in Melissa Marr's stunning twenty-first-century faery tale.
My Review
(Originally Reviewed on Mrs. Papillion aka "The Book Worm")
I needed to get away from the vampires and werewolves for a while and dive into Melissa Marr's world of Fairies. I was entranced from the very beginning. I fell in love with the characters, even the fairies which happened to be betrayed as awful at the beginning of the book, but ended up grabbing my attention and I felt sorry for them. Aislinn had me feeling sorry for her. Here it was the poor girl could see these fairies and what they were doing to the mortals, but she couldn't do anything about it. She had to keep her sight of the fairies a secret until two of the fairies were drawn to her, one being the Summer King himself, Keenan. She didn't understand why they were following her around and why Keenan even risked putting on a glamour so he can get to know her better. She just wanted to understand why they were following her now and not earlier. She found comfort in her friend, Seth who she felt more, but didn't want to ruin their friendship. Aislinn even kept asking Grams about the fairies, but all Grams wanted to do was keep her from them. What Aislinn doesn't realize is that she is Keenan's future Summer Queen and she has to save the Summer Kingdom from Keenan's nemesis, the Winter Queen. Once Keenan and Aislinn are officially together, they can rule together and bring order back to the Summer.
Aislinn doesn't want that at all. She wants to continue her life as a mortal with Seth, who ends up in the book showing his true feelings to her.
From the beginning to the end of the book I was on the edge of my seat, trying to figure out what was going to happen next, that is one reason why I had a hard time putting down the book while reading it. I had to finish it. I fell in love with Keenan's character more at the end after I realized what he was being put through. The poor Summer King had been looking for his Summer Queen for nine centuries now. He wasn't used to being tested.
I'm glad I picked up this book at the Library when I did, and I'm glad also I put the next book on hold. I can't wait to read the next book in the series. Melissa Marr has my attention for the fairy world she has created.
I look forward to more books written by her.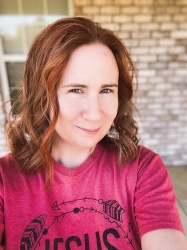 Latest posts by FranJessca
(see all)