Review: 'Bite Club' by Rachel Caine
August 9, 2011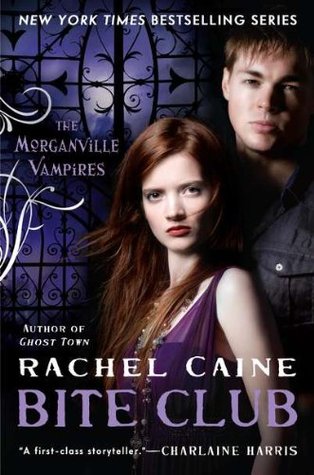 Bite Club
by
Rachel Caine
Series:
The Morganville Vampires #10
Published by
NAL Hardcover
on May 3rd 2011
Genres:
Young Adult Paranormal
Format:
Paperback
Source:
Purchased
Goodreads
Purchase at
Amazon
|
Apple

New York Times bestselling author Rachel Caine is "a first-class storyteller" (#1 New York Times bestselling author Charlaine Harris).
After discovering that vampires populate her town, college student Claire Danvers knows that the undead just want to live their lives. But someone else wants them to get ready to rumble.
There's a new extreme sport getting picked up on the Internet: bare—knuckle fights pitting captured vampires against each other—or humans. Tracking the remote signal leads Claire—accompanied by her friends and frenemies—to discover that what started as an online brawl will soon threaten everyone in Morganville...
My Review
(Originally Reviewed on Mrs. Papillion aka "The Book Worm")
My thoughts on Bite Club are a little disappointing. I was expecting more from this book…but it seems this is the first book to get two stars from me. Why does it get two stars? Well, let's say it didn't have the full potential as the other books did. I was mad about Shane and what he put his friends through in the book. I'm also a little upset with Claire because it seems she wasn't her usual self like the previous books in the series. She seemed scared, whiny and not able to make up her mind until the very end.
I will say I liked being inside of Shane's head though, but I didn't like the way he acted. He went through some harsh times in his life, and he was reliving them. Of course, he was being glamoured by a female vampire the whole time, but he didn't want to know the truth until the end of this book. It took him almost fighting Michael and seeing Claire upset that he was not himself.
I was also upset that there wasn't much action in this book. You got a little bit of the fighting, but just a little, to make you want more. The fighting was a good idea, but maybe there could've been more. Altogether, this book didn't have it's usual Morganville Vampires feel to it, and I hope Last Breath can make up for it. The last book I read from the series, had me a little more on edge, this one just made me want to finish so I could get it over with faster. Please for the sake of the series I hope Last Breath can redeem my love for the series.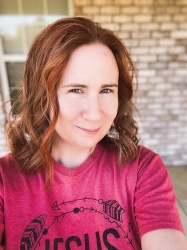 Latest posts by FranJessca
(see all)