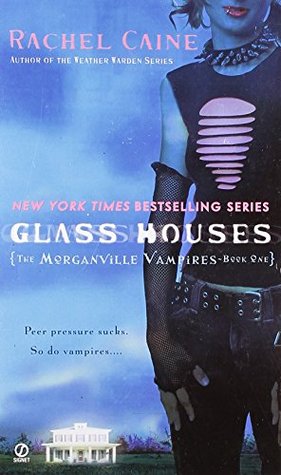 Glass Houses
by Rachel Caine
Series: The Morganville Vampires #1
Published by NAL Jam on October 3rd 2006
Pages: 239
Format: Paperback
Source: Purchased
Amazon Kindle | Amazon Paperback
Goodreads


From the author of the popular Weather Warden series comes the debut of an exciting new series set in Morganville, Texas, where you would be well advised to avoid being out after dark.
College freshman Claire Danvers has had enough of her nightmarish dorm situation. When Claire heads off-campus, the imposing old house where she finds a room may not be much better. Her new roommates don't show many signs of life, but they'll have Claire's back when the town's deepest secrets come crawling out, hungry for fresh blood. Will she be able to face the town's terror or will she drown like everyone else?
My Review Continue reading →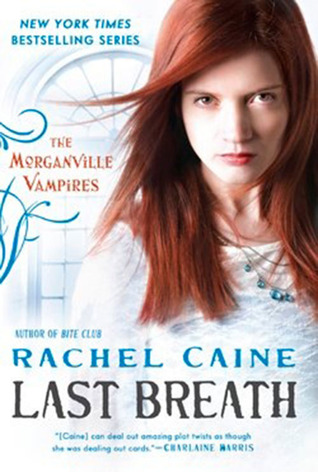 Last Breath
by Rachel Caine
Series: The Morganville Vampires #11
Published by NAL Hardcover on November 1, 2011
Pages: 335
Format: eBook
Source: Library
Amazon Kindle | Barnes & Noble
Goodreads


With her boss preoccupied researching the Founder Houses in Morganville, student Claire Danvers is left to her own devices when she learns that three vampires have vanished without a trace. She soon discovers that the last person seen with one of the missing vampires is someone new to town-a mysterious individual named Magnus. After an uneasy encounter with Morganville's latest resident, Claire is certain Magnus isn't merely human. But is he a vampire-or something else entirely?

Continue reading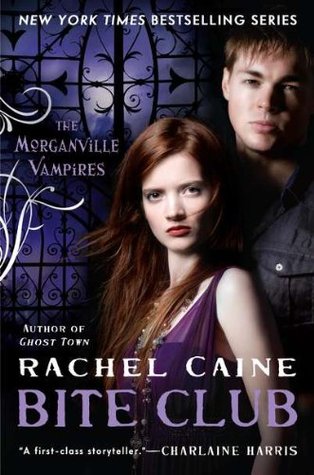 Bite Club
by Rachel Caine
Series: The Morganville Vampires #10
Published by NAL Hardcover on May 3rd 2011
Pages: 340
Format: Paperback
Source: Purchased
Amazon Kindle | Amazon Paperback
Goodreads


New York Times bestselling author Rachel Caine is "a first-class storyteller" (#1 New York Times bestselling author Charlaine Harris).
After discovering that vampires populate her town, college student Claire Danvers knows that the undead just want to live their lives. But someone else wants them to get ready to rumble.
There's a new extreme sport getting picked up on the Internet: bare—knuckle fights pitting captured vampires against each other—or humans. Tracking the remote signal leads Claire—accompanied by her friends and frenemies—to discover that what started as an online brawl will soon threaten everyone in Morganville...
My Review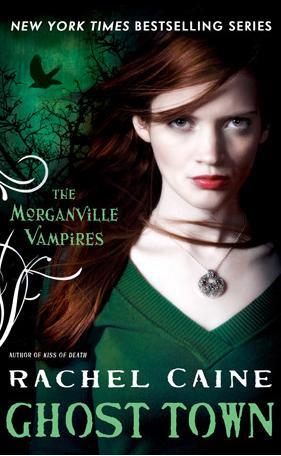 Ghost Town
by Rachel Caine
Series: The Morganville Vampires #9
Published by New American Library on October 26, 2010
Pages: 335
Format: Hardcover
Source: Purchased
Amazon Kindle | Amazon Paperback
Goodreads


Deep in the heart of Texas, Morganville is a small college town full of laid-back students and eccentric townies, not to mention the sort of creatures you wouldn't want to run into after dark. Despite their obvious differences, the human and vampire residents of Morganville have learned to coexist, but that doesn't stop genius student Claire Danvers from keeping up her guard. Because in Morganville, nothing is as it seems...
While developing a new system to maintain the town's defences, Claire discovers a way to use the vampires' powers to help keep outsiders from spreading news of Morganville's "unique" situation once they've crossed the city limits.
But the new system has an unexpected and possibly deadly consequence: People inside the town start forgetting who and what they are - even the vampires. And when Claire's boyfriend, Shane, and her best friend, Eve, start treating her like a perfect stranger, Claire realizes she has to figure out a way to pull the plug on her experiment - before she forgets how to save herself... and Morganville.
My Review