Review: 'Stillhouse Lake' by Rachel Caine
March 29, 2023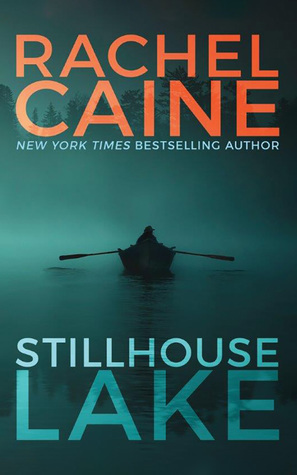 Stillhouse Lake
by
Rachel Caine
Series:
Stillhouse Lake #1
Published by
Thomas & Mercer
on July 1, 2017
Genres:
Thriller
Format:
AudioBook
,
Paperback
Source:
Purchased
,
Scribd
Goodreads
Purchase at
Amazon
|
Barnes & Noble

Gina Royal is the definition of average—a shy Midwestern housewife with a happy marriage and two adorable children. But when a car accident reveals her husband's secret life as a serial killer, she must remake herself as Gwen Proctor—the ultimate warrior mom.
With her ex now in prison, Gwen has finally found refuge in a new home on remote Stillhouse Lake. Though still the target of stalkers and Internet trolls who think she had something to do with her husband's crimes, Gwen dares to think her kids can finally grow up in peace.
But just when she's starting to feel at ease in her new identity, a body turns up in the lake—and threatening letters start arriving from an all-too-familiar address. Gwen Proctor must keep friends close and enemies at bay to avoid being exposed—or watch her kids fall victim to a killer who takes pleasure in tormenting her. One thing is certain: she's learned how to fight evil. And she'll never stop.
---
Another book from my Goodreads TBR List was completed, thanks to the Romanceopoly Challenge hosted by Under the Covers Book Blog. This time I've fulfilled the Killer Crescent Challenge and read Stillhouse Lake by Rachel Caine, a book I've been meant to read since it was released in 2017. Rachel Caine was always an author; if she wrote it, I would buy and read it. I was sad to hear of her passing in 2020. I loved her Morganville Vampire series and have them all in my library, plus so many other books she's ever written. Her books will forever be cherished, and I hope to pass them down to my kids and their kids. 
Storyline/My Thoughts: Every once in a while, I read genres other than Romance, and if it's from an author I'm familiar with and already love, then I will read it. Rachel Caine's Adult Thriller series, Stillhouse Lake, is a Psychological/Serial Killer Thriller, and did this book make my heart race and my blood boil when I read it? Yes, it did. After reading it, I had to tell my husband about it to rant over certain things immediately, not in a bad way, but in a way to get it off my chest. He is used to me talking about my romance books but was surprised that I was reading a Thriller.
Holy crap, this book pissed me off. Not for the reasons you are thinking. I enjoyed the heck out of this book when I listened to it on audiobook. What pissed me off is what the FMC, Gina Royal/Gwen Proctor, went through in this book. That is what ticked me off. This poor woman was being harassed by internet trolls and people in real life for what her husband did when she was married to him. She had no idea what was happening under the roof of her house because her husband hid that side of him. She lived a HEA with her husband and kids until one day, her world crashed down, and she found out her loving husband was a serial killer.
How do you think she would react? I know I would have done the same thing as this woman. This woman went to trial for being accused of being her husband's accomplice, but she was acquitted and is now on the run with a different identity with her kids, trying to escape the trolls and people who don't believe she is innocent. She's trying to protect her kids and herself. She doesn't want them to know of the people attacking her online and even wants to harm her kids. She becomes an instant mama bear. She doesn't trust anyone easily except the person who helps her hide from her husband, who is in prison. The issue is she's in a new town, and dead bodies are ending up in the lake she lives near, and she has suspicions that someone has it out for her, especially when the police come knocking on her door and have her as the first suspect.
This psychological thriller by Rachel Caine definitely is not for the faint of heart. The whole time I was in awe over Gina Royal, who goes by Gwen Proctor most of the book due to her changing her identity and how she was handling things. The poor woman was married to a monster, and he played her. Yes, she made some mistakes in the book that made me question her, but I had to remind myself she had no one. She had no one to trust but herself when it came to protecting herself and her two kids. The police were no help in this book until the very end, and even then, she had reasons not to trust them to protect her life and her kids.
Rachel Caine threw in twists and turns I didn't expect and some that I did figure out. It didn't stop me from listening to the book once I did figure out some of the things. I didn't see that ending, though, and who ended up behind everything happening to Gwen and her kids. Rachel shocked me on that one. Then, Rachel had to leave me with a cliffhanger, which I have a love/hate relationship with, but I'm thankful this series is finished, and I have all the books. I don't need to wait.
This was a rollercoaster ride of a book, and I'm giving it four stars. This book made me think and mad for the FMC and what she had to endure, but not in a way I didn't enjoy. I hope this book/series becomes a movie/tv show someday. Let's make it happen, Hollywood. Stop remaking movies/tv shows and get with the times and focus on books written by Rachel Caine and so many other authors that come up with addicting, thrilling storylines.
Standalone or Part of Series: It's part of the Stillhouse Lake series.
Genre(s)/Subgenre(s): Thriller. Psychological Thriller. Serial Killer. Suspense.
Cliffhanger: Yes.
Would I recommend this book? Yes. This book may be for you if you are looking for a thriller where the FMC finds out her husband is a serial killer. It's a book that will make you think constantly. I know it did me, and I still can't get it out of my head, so I'm picking up the second book very soon.

This post contains affiliate links you can use to purchase the book. If you buy the book using that link, I will receive a small commission from the sale. It will help sponsor future giveaways but costs you nothing extra. You can read the full disclosure underneath the Privacy Policy.
---
---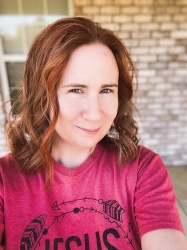 Latest posts by FranJessca
(see all)