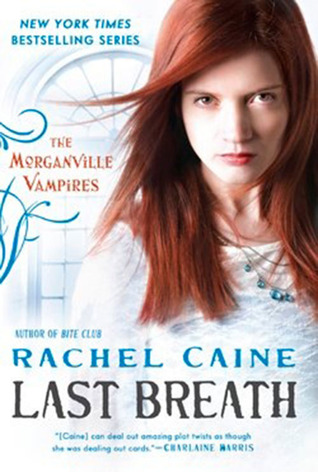 Last Breath
by Rachel Caine
Series: The Morganville Vampires #11
Published by NAL Hardcover on November 1, 2011
Pages: 335
Format: eBook
Source: Library
Amazon Kindle | Barnes & Noble
Goodreads


With her boss preoccupied researching the Founder Houses in Morganville, student Claire Danvers is left to her own devices when she learns that three vampires have vanished without a trace. She soon discovers that the last person seen with one of the missing vampires is someone new to town-a mysterious individual named Magnus. After an uneasy encounter with Morganville's latest resident, Claire is certain Magnus isn't merely human. But is he a vampire-or something else entirely?

Continue reading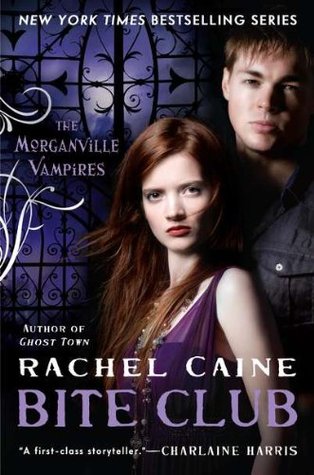 Bite Club
by Rachel Caine
Series: The Morganville Vampires #10
Published by NAL Hardcover on May 3rd 2011
Pages: 340
Format: Paperback
Source: Purchased
Amazon Kindle | Amazon Paperback
Goodreads


New York Times bestselling author Rachel Caine is "a first-class storyteller" (#1 New York Times bestselling author Charlaine Harris).
After discovering that vampires populate her town, college student Claire Danvers knows that the undead just want to live their lives. But someone else wants them to get ready to rumble.
There's a new extreme sport getting picked up on the Internet: bare—knuckle fights pitting captured vampires against each other—or humans. Tracking the remote signal leads Claire—accompanied by her friends and frenemies—to discover that what started as an online brawl will soon threaten everyone in Morganville...
My Review