Review: 'Last Breath' by Rachel Caine
April 22, 2012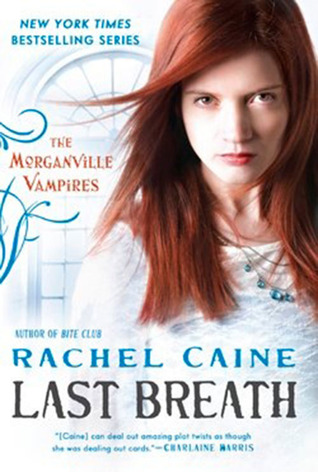 Last Breath
by
Rachel Caine
Series:
The Morganville Vampires #11
Published by
NAL Hardcover
on November 1, 2011
Genres:
Young Adult Paranormal
Format:
eBook
Source:
Library
Goodreads
Purchase at
Amazon
|
Kobo

With her boss preoccupied researching the Founder Houses in Morganville, student Claire Danvers is left to her own devices when she learns that three vampires have vanished without a trace. She soon discovers that the last person seen with one of the missing vampires is someone new to town-a mysterious individual named Magnus. After an uneasy encounter with Morganville's latest resident, Claire is certain Magnus isn't merely human. But is he a vampire-or something else entirely?

I'm so glad this book got me back to loving this series.  "Bite Club" didn't have the usual for me.  I'm a huge fan of the Morganville Vampires!  I always will be one.  Since the first book, I've been enthralled with every book that Rachel Caine has written in this series.  I have a hard time putting them down except "Bite Club" which took me longer than usual.  Last Breath got my love back and more.  =)
There's a new villain in town, and he's, or they are not normal.  Far from being normal, I should say.  They can harm vampires and even humans.  They can scare the vampires actually into running and leaving Morganville.  Isn't that supposed to be good news for Claire?  Not really you know how Rachel throws in a twist here and there.  Well, she did in this book, and I was ecstatic.
If you've read the series before, you know Michael (vampire) and Eve are engaged to be married. Unfortunately, there's going to be massive chaos on the engagement in this book.  Vampires hate the idea, and Humans hate the idea more.  Yup…what do you expect, a happily ever after for the both?  Nope definitely not.  What freaked me out the most is a secret is finally revealed with Michael on something. Oh yes, I thought that from previous books.
Oh..and Shane is so much better in this book.  Yes, the adorable and sexy Shane how I love thee. *sigh*  Never friggin' do that again as you did in "Bite Club." Otherwise, I will rip you in two.  Shane better steps it up, and he did in this book.  I love Shane being with Claire.  They're perfect because they're the complete opposite of each other.
Myrin…that crazy fool I will never get him, but he did something that I will love him forever for in this book.  I did not like Myrin at first when he came into the series…but this book made him grow on me.
I recommend this book to anyone who loves the Morganville Series, loves reading YA paranormal, and loves twists and turns in a story.  Be prepared for an AH-Mazing End to this book also.
May 1st, hurry up and get here so I can read "Black Dawn."  =)  I want more Shane and Claire…and now more than ever Myrin.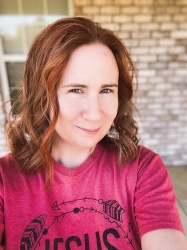 Latest posts by FranJessca
(see all)