Review: 'Never Cry Werewolf' by Heather Davis
January 27, 2012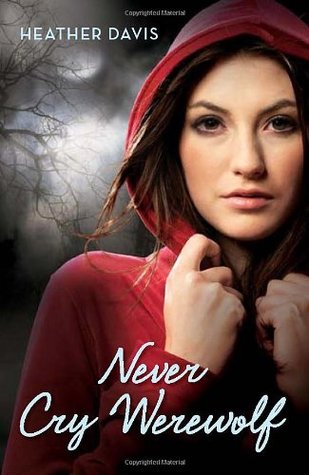 Never Cry Werewolf
by
Heather Davis
Series:
Never Cry Werewolf #1
Published by
HarperTeen
on September 1st 2009
Genres:
Young Adult Paranormal
Format:
eBook
Source:
Purchased
Goodreads
Purchase at
Amazon
|
Apple

Moonlight can totally change your life.
And it all starts so simply.
You. Him.
The moon.
You're toast.

Okay, so maybe Shelby has made a few mistakes with boys lately (how was she supposed to know Wes had "borrowed" that Porsche?). But her stepmother totally overreacts when she catches Shelby in a post-curfew kiss with a hot senior: Suddenly Shelby's summer plans are on the shelf, and she's being packed off to brat camp. It's good-bye, prom dress; hello, hiking boots.
Things start looking up, though, when Shelby meets fellow camper (and son of a rock star) Austin Bridges III. But soon she realizes there's more to Austin than crush material—his family has a dark secret, and he wants Shelby's help guarding it. Shelby knows that she really shouldn't be getting tangled up with another bad boy . . . but who is she to turn her back on a guy in need, especially such a good-looking one? One thing's for sure: That pesky full moon is about to get her into trouble all over again.
My Review:
I loved the main character Shelby. She is FEARLESS. She's scared after she does something, but she tells herself, that she can face anything. She's a girl who has BOY issues…well, actually in my opinion, she has issues about worrying about everyone else and not herself. A lot of teen girls can probably relate to Shelby. I know I worry about others more than myself most of the time. I worry about my daughter all the time, but that's because I'm a Mom and it's my nature to worry. The book was kind of dry at first. I'm so used to excitement and action, that I caught myself putting down my Kindle to stop reading. I would pick up where I left off the next night or the night after that one. I just wasn't feeling it. I'm used to my fave authors: Gena Showalter, Laurell K. Hamilton, etc. I'm not used to teen puppy love anymore. I knew what I was getting into once I started reading the book though. I did like certain parts. Especially the parts where Shelby seem to always get into trouble because of Austin. She always got into sticky situations where she couldn't get out of. I also liked the ending because the author left you hanging and you know there's going to be another book. Yes, those are the endings I like. I love cliffhangers. =) I love Heather Davis's writing style too. She is definitely writing for a Teen crowd and more specifically the Teen girl. I definitely would love for my daughter to read this book once she's old enough. I think that is the main reason why I still read YA. I love to collect them, read them and then hand them over to my daughter once she's of age to read them herself. She's into things I already like as far as movies.
So I give this book 3.5 stars. I've noticed a lot of people who have read this book have gave it lower than that, but I feel this book definitely can teach girls something about what happens when you revolve life around boys and forgetting about what's really important at your teenage years. Its okay to love, but always remember to take care of yourself too.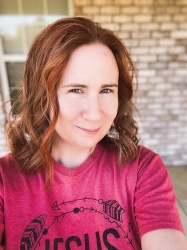 Latest posts by FranJessca
(see all)