Review: 'Supernaturally' by Kiersten White
September 3, 2011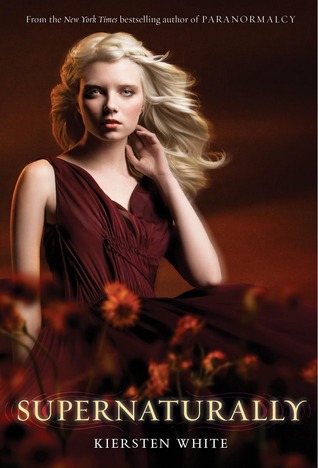 Supernaturally
by
Kiersten White
Series:
Paranormalcy #2
Published by
HarperTeen
on July 26th 2011
Genres:
Young Adult Paranormal
Format:
eBook
Source:
Purchased
Goodreads
Purchase at
Amazon
|
Apple

Evie finally has the normal life she's always longed for. But she's shocked to discover that being ordinary can be...kind of boring. Just when Evie starts to long for her days at the International Paranormal Containment Agency, she's given a chance to work for them again. Desperate for a break from all the normalcy, she agrees.
But as one disastrous mission leads to another, Evie starts to wonder if she made the right choice. And when Evie's faerie ex-boyfriend Reth appears with devastating revelations about her past, she discovers that there's a battle brewing between the faerie courts that could throw the whole supernatural world into chaos. The prize in question? Evie herself.
So much for normal.
My Review
(Originally Reviewed on Mrs. Papillion aka "The Book Worm")
Here is my honest opinion on Supernaturally and why I gave it three stars instead of 5 stars like Paranormalcy. It just didn't have the spunk that Paranormalcy had. It didn't have the same Evie or same Lend. It seemed that Evie had turned into a different gal and Lend, of course, seemed distant. He was annoying. A little possessive of Evie, but he was never much there because of his College.
Reth my fave guy character showed up a few times, but there could've been more of him. Jack the new character was interesting but like an annoying brother who I wanted to go into the book and slap around a few times.
I did like the twists and turned about Evie's life and what she is….and how she found out was through Reth. I felt sorry for Evie and wanted to comfort her. I also enjoyed the difficulties that Jack threw at Evie……but the ending of the book…I thought there was more, but when I turned the book…boy, was I disappointed. That wasn't even really a cliffhanger for me. It just ended. Blah!
Paranormalcy seemed to have more action. I enjoyed the bad guys more in the first book, but the bad guys in Supernaturally were too weak. Even the Vampire didn't even scare me much. I was more scared for Evie and Lend's relationship and if it was going to last or not in this book.
Don't get me wrong, I still love the series and look forward to seeing what happens next and what Evie does to Jack. I hope she kicks his annoying ASS!! I'm also hoping to see Reth more, and I hope Evie becomes the Evie I remember in the first book. I also hope Lend…steps it up a bit.
Oh well onto waiting for "Endlessly."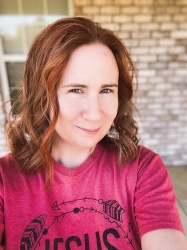 Latest posts by FranJessca
(see all)