Review: 'Hallowed' by Cynthia Hand
May 9, 2012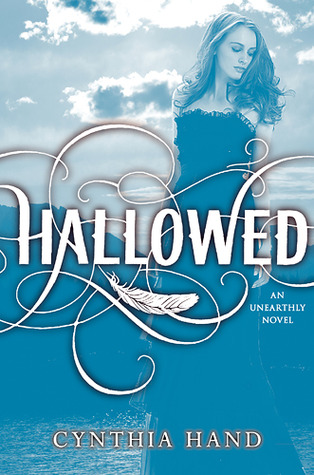 Hallowed
by
Cynthia Hand
Series:
Unearthly #2
Published by
HarperTeen
on January 17th 2012
Genres:
Young Adult Paranormal
Format:
Hardcover
Source:
Library
Goodreads
Purchase at
Amazon
|
Apple

For months Clara Gardner trained to face the fire from her visions, but she wasn't prepared for the choice she had to make that day. And in the aftermath, she discovered that nothing about being part angel is as straightforward as she thought.
Now, torn between her love for Tucker and her complicated feelings about the roles she and Christian seem destined to play in a world that is both dangerous and beautiful, Clara struggles with a shocking revelation: Someone she loves will die in a matter of months. With her future uncertain, the only thing Clara knows for sure is that the fire was just the beginning.
In this compelling sequel to Unearthly, Cynthia Hand captures the joy of first love, the anguish of loss, and the confusion of becoming who you are.
My Review

Warning: This book can be a serious tear-jerker.  I think it took me a while to review it due to the fact it's a sad book.  You think Clara went through a big dilemma the last book well you need to read this book to find out what she had to deal with that changed her life and her brother's.
After I read "Unearthly," I felt saddened because I had to wait to read "Hallowed."  Cynthia Hand leaves you wanting more after you read "Unearthly."  Well, at least that's how I felt.  I needed more of Tucker.  Yes, I was Team Tucker from "Unearthly."  Unfortunately, I end up switching sides in "Hallowed" because Christian ends up in Clara's life a little more than Tucker.  How can Tucker compete with Christian though?  I know I wouldn't want to be Tucker competing against Christian.  There's no comparison between them.  I fell to adore Christian a little more in the book.  He was always there to comfort Clara, and it seems Tucker just wanted to give up.
I had a hard time putting down this book just like I did the first.  Clara not only has to go through a life-changing event, but she also gets to meet others of her kind in this book.  She also finds out a secret, and she also has someone come into her life, she never thought she would see again.  Let's say "Hallowed" definitely is an excellent sequel to Unearthly.
Cynthia doesn't disappoint in this book.  Yes, she made me cry a few times, but that can be good with an Author who knows how to write a fantastic Angel story.
I recommend this book to anyone who loves YA and loves Angels.
Be prepared to have tissues on hand though.
And sorry for the short review but fighting a sinus infection and also taking care of a 6-month-old while she teethes.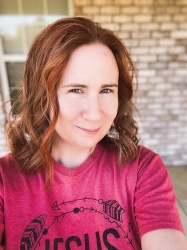 Latest posts by FranJessca
(see all)