Review: 'Vanish' by Sophie Jordan
September 14, 2011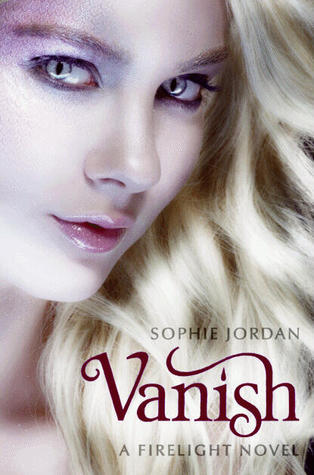 Vanish
by
Sophie Jordan
Series:
Firelight #2
Published by
HarperTeen
on September 6th 2011
Genres:
Young Adult Paranormal
Format:
eBook
Source:
Purchased
Goodreads
Purchase at
Amazon
|
Apple

An impossible romance.Bitter rivalries.Deadly choices.
To save the life of the boy she loves, Jacinda did the unthinkable: She betrayed the most closely-guarded secret of her kind. Now she must return to the protection of her pride knowing she might never see Will again—and worse, that because his mind has been shaded, Will's memories of that fateful night and why she had to flee are gone.
Back home, Jacinda is greeted with hostility and must work to prove her loyalty for both her sake and her family's. Among the few who will even talk to her are Cassian, the pride's heir apparent who has always wanted her, and her sister, Tamra, who has been forever changed by a twist of fate. Jacinda knows that she should forget Will and move on—that if he managed to remember and keep his promise to find her, it would only endanger them both. Yet she clings to the hope that someday they will be together again. When the chance arrives to follow her heart, will she risk everything for love?
My Review
(Originally Reviewed on Mrs. Papillion aka "The Book Worm")
I seriously love this series. I love that Sophie Jordan wrote about Dragons instead of werewolves or weretigers…etc.
The fascinating world of Jacinda has me enthralled, and I look forward to the next book in this series. The cliffhanger was the best, and I have to say from the very beginning I'm TEAM Cassian. Sorry, whoever is Team Will. Cassian has been there for her since the first book, and he helped her out in so many obstacles in this book that I fell in love with him more. What guy would risk his reputation to save the girl from getting her wings clipped, etc?
.Cassian does, and I love him for it. Jacinda has put her family and her clan through hell by revealing she is a draki in front of the hunters. This book picks up where Firelight left off.
In this book also, her sister finally becomes a draki and a rare one at that will save them all.
Now Jacinda can fly with her sister and share with her sister what she couldn't before. When they go back to their draki world, they are shunned upon, but more Jacinda's Mom is. Jacinda is brought back and punished by other means, and her Mom is punished by working late hours and not being home much with her girls. Jacinda only wants to be with Will who is a hunter, but she knows there's more to him then meets the eye since he has draki blood in him. Cassian wants her to forget Will and tries everything to tell her…he's not there by force to love her…but that he's loved her since day one. He has always had feelings for Jacinda. Jacinda tries to push Cassian toward her sister more since her sister has been in love with Cassian since day one. Unfortunately, though, she can't have him change his mind. Jacinda puts her self in danger again and also puts another draki in danger too. I just wanted to slap Jacinda sometimes in the book. Here it was she was risking her life and others for a boy that really could get themselves both killed.
I won't explain the story anymore because I'll give it away too much. If you haven't read the book and love Sophie Jordan's story of the draki's, you need to read this book. If you haven't read the series at all why haven't you?
I'm anxious to see what happens in the next book and find out what happens to Jacinda, her sister, Will, and even Cassian next.
I love Cassian…and I hope Jacinda at the end chooses the right path and chooses Cassian…but we ALL know how Authors can sometimes be.  I know Sophie Jordan is going to make the next book amazing though and no matter who she chooses Jacinda to be with, I'll be a happy reader.  =)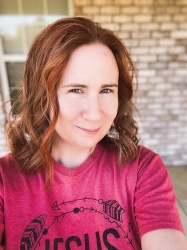 Latest posts by FranJessca
(see all)