Review: 'Stopping Time' by Melissa Marr
September 9, 2011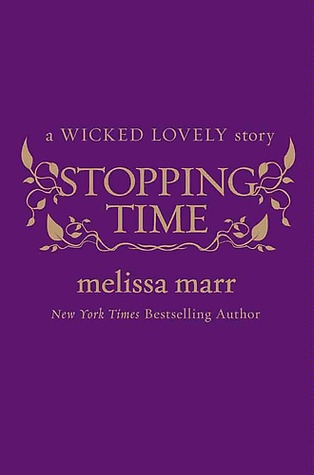 Stopping Time
by
Melissa Marr
Series:
Wicked Lovely #2.5
Published by
HarperCollins Publishers
on April 23rd 2010
Genres:
Young Adult Paranormal
Format:
eBook
Source:
Purchased
Goodreads
Purchase at
Amazon
|
Apple

An exciting e-story original sequel to Ink Exchange!

Leslie walked away from the Dark Court, determined to reclaim her life and live it on her own terms-even if it meant leaving behind the two faeries who love her. She knows Niall and Irial watch over her, and she would give almost anything to keep them from hurting. But she resists the pull to be with either one of them.

Someone knows about Leslie-s past, however, and is intent on using her to reach the fey. And he doesn't care who gets hurt.
(Originally Reviewed on Mrs. Papillion aka "The Book Worm")
Stopping Time picks up from where Ink Exchange ends. It continues with Leslie, Irial, and Niall. It's just a really short story explaining the dilemma of what Leslie is fighting emotionally with the Fey world. She continues to be watched over by both Irial and Niall even though the connection between her and Irial have been severed. Irial and Niall still have feelings for her, and they both wish she would come back to them. Irial, of course, wants her to choose to be with Niall and Niall wants her to choose to stay with Irial. It likes a difficult love triangle. When Leslie becomes endangered by her brother once again, both fey has to work together to save her. What they don't know is her brother knows about them and wants to exploit them. You know that will never happen.
I loved this short story of these three because I adored them in Ink Exchange. I wish Leslie would've chosen Niall though and at the end of this book, she kind of does…even if it's for a little while. She loves her life though away from the Dark Court and wants to keep it that way. Both Irial and Niall understand which is one reason why I love these two guys. They don't try to force her.
I look forward to reading the next short story of these characters that Melissa Marr brought out…before I read the next book in the series…"Fragile Eternity". I have to know about the short stories before moving back into the main story again. =)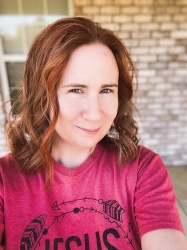 Latest posts by FranJessca
(see all)