Review: 'Edge of Danger' by Rhyannon Byrd
September 9, 2011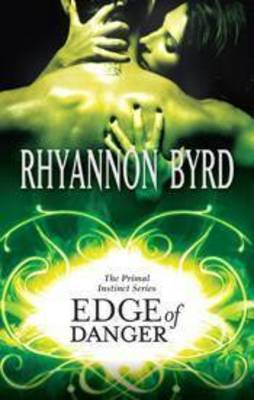 Edge of Danger
by
Rhyannon Byrd
Series:
Primal Instinct #2
Published by
Harlequin Books
on April 21st 2009
Genres:
Paranormal Romance
Format:
Paperback
Source:
Library
Goodreads
Purchase at
Amazon
|
Apple

Saige Buchanan travels the world studying her dark past, guided by a strange gift that enables physical objects to tell her their secrets. Yet nothing can protect her from her family's sadistic enemies. Until - in her hour of greatest need - she encounters a mysterious, impossibly sexy shape-shifter.
Sent to find the woman whose darkness has yet to awaken, Michael Quinn battles his primal hunger for Saige. He alone can help her lay claim to her full powers. Yet in doing so, he will destroy her innocence, and mark her as his forever....
My Review
(Originally Reviewed on Mrs. Papillion aka "The Book Worm")
I was looking forward to reading this book once I got it from the Library, but was highly disappointed in it once I started reading. It was just like "Edge of Hunger." The Storyline was just the same, but this time it was the guy, Michael Quinn who denied Saige for fulfilling her destiny of becoming a full Merrick. Ugh!! I was getting frustrated just as much as Saige was. Poor Woman! I felt terrible for her.
The story opens up Michael observing Saige. He was sent to bring her back from South America to Colorado to keep her safe. It ends up being the most challenging quest for him since Saige is a very determined woman. She wants to find the crosses for her Merrick heritage that will protect her and the family. What she doesn't know if she already has her enemy closing in on her…and there's two Casus that want her…not just one. She thinks her brothers in Colorado don't care about her and don't care about the Merrick in them, but she learns from Michael Quinn that things have changed at home. She flees Michael several times and ends up getting in the worst scenarios.
It's just complete chaos in this book between fleeing the Casus, getting caught and having several incidents where Saige could have awoken her Merrick but Michael Quinn doesn't want to do that to her because he doesn't want his past haunting him and his possessiveness taking over.
Like I said before…this story was just like Edge of Hunger. You know eventually Saige will have her Merrick awoken…but when. Michael is so stubborn in this book that I want to go through and slap the crap out of him for Saige. Wake up, damnit!!! Claim the woman who already has feelings for you. Get over your friggin' past already you JERK!!!
Can you tell I'm frustrated with this book? Haha.
I'm hoping the next book can get my attention more then this one did. I'm hoping it doesn't have the same story to it…otherwise, I will have to say goodbye to this series for a while until I can get back into it.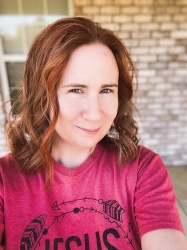 Latest posts by FranJessca
(see all)