Review: 'Bloodlines' by Richelle Mead
September 5, 2011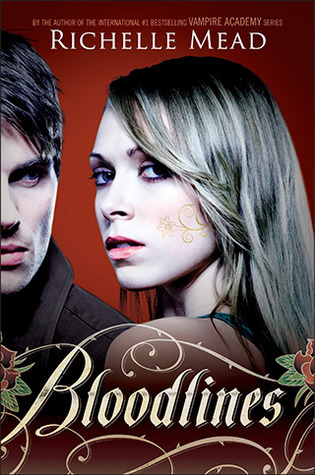 Bloodlines
by
Richelle Mead
Series:
Bloodlines #1
Published by
Penguin Group
on August 23rd 2011
Genres:
Young Adult Paranormal
Format:
Hardcover
Source:
Purchased
Goodreads
Purchase at
Amazon
|
Apple

I wasn't free of my past, not yet.
Sydney's blood is special. That's because she's an alchemist - one of a group of humans who dabble in magic and serve to bridge the worlds of humans and vampires. They protect vampire secrets - and human lives. But the last encounter Sydney had with vampires got her in deep trouble with the other alchemists. And now with her allegiences in question, her future is on the line.
When Sydney is torn from her bed in the middle of the night, at first she thinks she's still being punished for her complicated alliance with dhampir Rose Hathaway. But what unfolds is far worse. Jill Dragomir - the sister of Moroi Queen Lissa Dragomir - is in mortal danger, and the Moroi must send her into hiding. To avoid a civil war, Sydney is called upon to act as Jill's guardian and protector, posing as her roommate in the unlikeliest of places: a human boarding school in Palm Springs, California. The last thing Sydney wants is to be accused of sympathizing with vampires. And now she has to live with one.
The Moroi court believe Jill and Sydney will be safe at Amberwood Prep, but threats, distractions, and forbidden romance lurk both outside - and within - the school grounds. Now that they're in hiding, the drama is only just beginning.
My Review
(Originally Reviewed on Mrs. Papillion aka "The Book Worm")
Let me say that Richelle Mead has done it again. She wrote a book that I couldn't put down and left me hanging. Richelle Mead? You seriously have me as a FAN Forever! I love your writing style, I love the stories you create, and I love the cliffhangers, you always leave. I'm going to miss the Vampire Academy series A LOT, and I'm missing Rose and Dimitri. Especially, Dimitri because he has always been my FAVE Male character in the series.
Until recently though when I started reading Bloodlines and got a glimpse more into Adrian's life, and I have to say…Adrian has captured my heart now, and I'm looking forward to reading more about him.
I loved the character Sydney and wasn't really expecting too since I didn't much like her in the Vampire Academy series…but since Richelle Mead has finally told her story, I feel so terrible for the woman. She has been put through hell. No wonder why she is the way she is.
Bloodlines take you into the world of the Alchemists and explaining them more. It also takes you into the world of Moroi and not Dhampir.
You get to read about some main characters your used to, like Jill (Lissa's sister), Eddie, Adrian (of course), even Rose (who appears in the beginning), and Abe (Rose's Dad)…oh…let me not forget the end of the book you'll hear about even more characters…but I won't ruin that surprise. Let's say the cliffhanger is AWESOME, and I feel terrible for Adrian. Poor guy, can't get a break.
I love the storyline in this book and what Sydney and the characters have to go through. She is in charge of Jill and making sure she is kept out of the limelight since Jill was injured well, you learned killed later on. I won't spoil it though. I want people who haven't read the book to not know the major plot of the story. Sydney is forced to be a high school student again and also go through high school dramas again. She comes across something in the high school that she has to investigate she also learns that the Alchemist she has been teamed up with, isn't what he says he is.
It's a huge storyline that leaves you on the edge of your seat and you just want to keep turning the pages to find out what happens next.
You'll probably be furious with the ending just as much as I was…but it was a good furious.
Like I said, in the beginning, Richelle Mead, definitely knows how to end a book and I look forward to the next book in the series.
Can this series capture my heart like Vampire Academy did though? We'll see. =)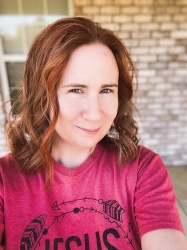 Latest posts by FranJessca
(see all)