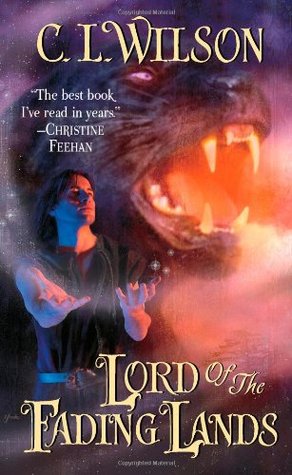 Lord of the Fading Lands
by
C.L. Wilson
Series:
Tairen Soul #1
Published by
HarperCollins
on October 2, 2007
Genres:
Fantasy Romance
Pages:
402
Format:
eBook
Source:
Purchased
Amazon Kindle
|
Amazon Paperback
|
Barnes & Noble
|
Kobo
Goodreads

Once he drove back the darkness. Once he loved with such passion his name was legend.
Once, driven wild with grief over the murder of his beloved, the majestic Fey King Rain Tairen Soul had laid waste to the world before vanishing into the Fading Lands. Now, a thousand years later, a new threat draws him back into the world—and a new love reawakens the heart he thought long dead.
Ellysetta, a woodcarver's daughter, calls to Rain in a way no other ever had. Mysterious and magical, her soul beckons him with a compelling, seductive song—and no matter the cost, the wildness in his blood will not be denied.
As an ancient, familiar evil regains its strength, causing centuries-old alliances to crumble and threatening doom for Rain and his people... he must claim his truemate to embrace the destiny woven for them both in the mists of time.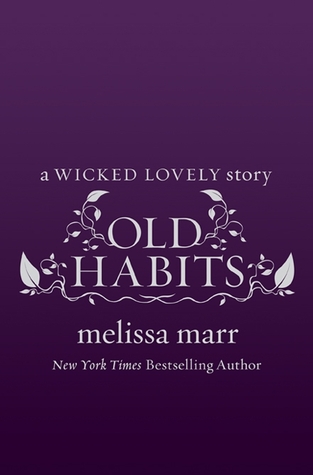 Old Habits
by
Melissa Marr
Series:
Wicked Lovely #2.6
Published by
HarperCollins
on January 11th 2011
Pages:
81
Format:
eBook
Source:
Purchased
Amazon Kindle
|
Amazon Paperback
Goodreads

Melissa Marr returns to the ravishing world of Faerie with a story set between her bestselling novels Ink Exchange and Fragile Eternity.
Recently anointed king of the Dark Court, Niall struggles to forge a new relationship with his subjects—and with the former Dark King, Irial, his once-friend, once-enemy, and now possible-advisor.
My Review