Review: 'Lord of the Fading Lands' by C.L. Wilson #Romanceopoly2020
May 6, 2020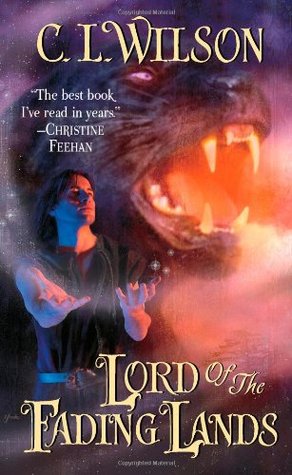 Lord of the Fading Lands
by
C.L. Wilson
Series:
Tairen Soul #1
Published by
HarperCollins
on October 2, 2007
Genres:
Fantasy Romance
Format:
eBook
Source:
Purchased
Goodreads
Purchase at
Amazon
|
Barnes & Noble

Once he drove back the darkness. Once he loved with such passion his name was legend.
Once, driven wild with grief over the murder of his beloved, the majestic Fey King Rain Tairen Soul had laid waste to the world before vanishing into the Fading Lands. Now, a thousand years later, a new threat draws him back into the world—and a new love reawakens the heart he thought long dead.
Ellysetta, a woodcarver's daughter, calls to Rain in a way no other ever had. Mysterious and magical, her soul beckons him with a compelling, seductive song—and no matter the cost, the wildness in his blood will not be denied.
As an ancient, familiar evil regains its strength, causing centuries-old alliances to crumble and threatening doom for Rain and his people... he must claim his truemate to embrace the destiny woven for them both in the mists of time.
---
I love finding new authors to read from, especially during a Reading Challenge. Lord of the Fading Lands is the first book to C.L. Wilson's Fantasy Romance series called Tairen Soul. I came across it while looking for a book to fulfill the Journey's End square for the #Romanceopoly2020 Challenge. I wanted to give it a try, and I'm glad I did. I love both Fantasy and Romance and couldn't wait to dive into this book.
The first book introduces the main characters, Ellysetta Baristini and Fey King Rain Tairen Soul, to the storyline, and C.L. Wilson does a fantastic job of building the world for readers. I literally could not stop reading this book because I needed to find out what happened next to the characters.
Ellysetta is the woodcarver's daughter in the story, but she's not biologically his daughter. She was adopted, but the woodcarver and his family love her as their own. They are very protective of her and want her to be married right away to someone Ellysetta doesn't want to marry. One night she ends up calling for the Fey King Rain Tairen Soul when she is in distress. Her soul beckons for him. Rain never expects to find his true mate. He hasn't visited Celiera where he finds his true mate, after a thousand years. He's determined to protect her and knows she will be targeted now by the dark mages due to her being the Fey King's true mate. The dark mages who supposedly have not been seen in a while are brewing up trouble in Celiera, but no one believes the Fey. Rain is determined to make his case about the dark mages, and it takes his true mate getting hurt to make others realize how dangerous it is.
I enjoyed the first book of this series by C.L. Wilson. I'm going to pick up the second book in the series when I can squeeze it in between other books I need to read and review. I loved getting to explore this world that C.L. Wilson has created for her characters. Rain is not someone to mess within the book, and Ellysetta may seem ordinary, and everyone calls her plain, but she's anything but that in this book. There were times that Rain drove me crazy with the way he acted with Ellysetta in the book, but I knew why he did after a while. I liked getting to know the other Fey that protected Ellysetta too. There's one character in the book I can't stand, and she happens to be the Queen of Celiera. She drove me bonkers with how she treated Ellysetta and the Fey. I'm glad the King put her in her place a couple of times.
If you are looking for an epic fantasy novel that involves Fey, dark mages, and magic, then this book/series is for you.

This post contains affiliate links you can use to purchase the book. If you buy the book using that link, I will receive a small commission from the sale. It will help sponsor future giveaways but costs you nothing extra. You can read the full disclosure underneath the Privacy Policy.
---
---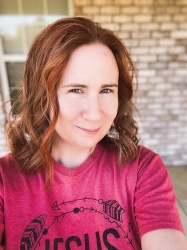 Latest posts by FranJessca
(see all)