Review: 'The Bromance Book Club' by Lyssa Kay Adams #Romanceopoly2020
May 8, 2020
I received a complimentary copy of the book from in exchange for an honest review. This does not affect my opinion of the book or the content of my review.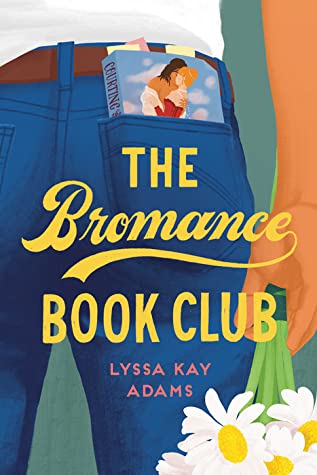 The Bromance Book Club
by
Lyssa Kay Adams
Series:
Bromance Book Club #1
Published by
Berkley
on November 5, 2019
Genres:
Contemporary Romance
Format:
ARC
Goodreads
Purchase at
Amazon
|
Barnes & Noble

The first rule of book club: You don't talk about book club.
Nashville Legends second baseman Gavin Scott's marriage is in major league trouble. He's recently discovered a humiliating secret: his wife Thea has always faked the Big O. When he loses his cool at the revelation, it's the final straw on their already strained relationship. Thea asks for a divorce, and Gavin realizes he's let his pride and fear get the better of him.
Welcome to the Bromance Book Club.
Distraught and desperate, Gavin finds help from an unlikely source: a secret romance book club made up of Nashville's top alpha men. With the help of their current read, a steamy Regency titled Courting the Countess, the guys coach Gavin on saving his marriage. But it'll take a lot more than flowery words and grand gestures for this hapless Romeo to find his inner hero and win back the trust of his wife.
---
My second favorite trope will always be Second Chances. My first favorite trope will always be Enemies to Lovers. I love when characters get second chances at romance together. The Bromance Book Club has the Second Chance trope, and I loved how the male protagonist had to win back his wife by going to a Book Club with his baseball teammates. Romance books can help with relationships. 🙂
Female Protagonist: Thea Scott is the wife of a baseball player, and her marriage with Gavin Scott hasn't always been about romance. They had a great relationship in the beginning, and then baseball happened and having children. Thea has always faked it with Gavin, and Gavin realizes it one night after a successful play in baseball. I didn't like Thea in the story and how she reacted towards Gavin. I also didn't like how she treated Gavin when he was trying to gain her trust again. There were parts I did like about her and how she handled certain situations with other baseball player wives and Gavin being teased with his stutter. Other readers may like her, though, but there were times I wanted to go through the book and tell her off.
Male Protagonist: Gavin Scott is the second baseman for the Nashville Legends Baseball team. I liked his character because he knew he messed up when he left his wife and his children after realizing what Thea was keeping from him. He's not a perfect character, and he finds out he's made some mistakes. One thing I loved about the character that makes him different from other male heroes in stories is that he has a stutter. He has been made fun of due to his stutter all his life. Gavin's wife and his friends have stuck up for him for his stutter several times. I enjoyed Gavin's character the most int he story because he was willing to win back his wife and be there for his daughters. He fought to prove himself in this book.
Storyline: The Bromance Book Club is all about Gavin, and Thea's marriage is in trouble due to Gavin finding out that Thea has been faking the O for a while now. Gavin is lost because of it. He ends up leaving, and Thea wants a divorce. It's up to Gavin's baseball teammates to teach him the way to win back Thea's heart by joining their Romance Book Club. Gavin is not allowed to talk about the romance book club. Gavin is going to find a way to win back his wife thanks to a hero in a Regency Romance novel. I loved this storyline because it was different, and I liked how Lyssa Kay Adams had the male characters create a book club to assist them in their relationships, etc. You don't hear a lot about men reading romance books. My husband has mentioned reading the romance books I read, but he's not into reading books like I am. Maybe one day he will read one of the books.
Steaminess: Some Steam. ⭐️ ⭐️ ⭐️
Standalone or Series: It's part of series, but each can be read as a standalone.
Cliffhanger: No
Trope: Second Chance at Love
Would I recommend this book? Yes, especially if you love books that have the trope Second Chance at Love. I love those kinds of books.

This post contains affiliate links you can use to purchase the book. If you buy the book using that link, I will receive a small commission from the sale. It will help sponsor future giveaways but costs you nothing extra. You can read the full disclosure underneath the Privacy Policy.
---
---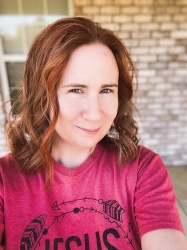 Latest posts by FranJessca
(see all)