Review: 'Betrayed' by P.C. Cast and Kristin Cast
January 17, 2021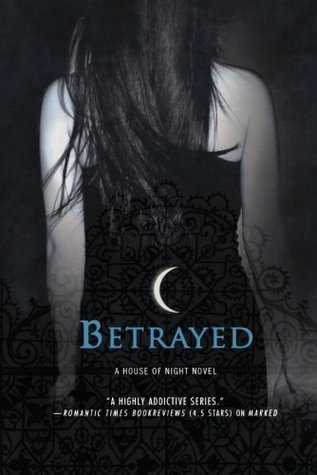 Betrayed
by
P.C. Cast
,
Kristin Cast
Series:
House of Night #2
Published by
St. Martin's Griffin
on October 2, 2007
Genres:
Young Adult Fantasy
Format:
Paperback
Source:
Purchased
Goodreads
Purchase at
Amazon
|
Apple
|
Google Play
|
Kobo

Zoey, High Priestess in training, has managed to settle in at the House of Night and come to terms with the vast powers the Vampyre Goddess Nyx has given her. Just as she finally feels she belongs, the unthinkable happens: human teenagers are being killed, and all evidence points to the House of Night. While danger stalks the humans from Zoey's old life, she begins to realize that the very powers that make her so unique might also threaten those she loves.
---
Betrayed is the second book to P.C. Cast's and Kristin Cast's House of Night series. It picks up after the first book, where Zoey Redbird is now starting to adjust to her life at House of Night. She has terrific friends that are there for her. Nyx has also blessed her with new powers and new roles at the House of Night. Although, with new powers and new roles comes responsibility. There's also the issue of something happening in this book that makes Zoey wonder if someone has it out for Vampyres'. She's not sure who she can trust in this book.
My Thoughts: The first time I read Betrayed was back in 2009 when I was still in the Navy. I was in my twenties then, so the lingo and teenage drama didn't bother me. Yes, Zoey can be annoying at times, but she's young and still growing. She's trying to grow into her new responsibilities at the House of Night. She's also having to grow up too quickly because she has to solve things that an adult she is working on and not her. One of the mysteries has to figure out what or who could be kidnapping high-school football guys and killing them. The local police believe it's someone from the House of Night. Zoey also has to deal with boy issues. She has her former boyfriend Heath, who has Imprinted with her, her new boyfriend Erik, and another potential boyfriend who is off-limits big time. She has her friends to help her, but they can only do so much. She also doesn't want them knowing things that could get back to her mentor. Here's the big kicker in this book, and that is her biggest enemy in the previous book because of a big helper in this one. Something sad happens in this book, which I won't give away to readers who haven't read this book or series. I was upset at what happened and felt for Zoey.
I know P.C. Cast and Kristin Cast have a plan for the characters, but sometimes it can break a reader's heart when they hurt a lovable character. I'm thankful that Zoey has some fantastic friends to help her get through everything. She also has Nyx that assists her too.
I give this book 4.5-stars. The only reason it doesn't get 5-stars is Zoey keeping things from her friends who can help her and her issues with boys/men. She needs to focus on growing in her role that Nyx wants her in and not break someone's heart. (I sound like a mother here.)
Standalone or Part of Series: It's part of the House of the Night series. I would recommend reading the books in order.
Steaminess: Some heated scenes are PG-13 in this book. Zoey finds herself in a dilemma of having feelings for three different people. She's only 16, so she should be focusing on her new powers, friends, and studies and not boys. (but that's the mama bear in me talking.)
Cliffhanger: Yes. There's a cliff-hanger because something happens in this book that needs more investigation to it.
Would I recommend this book? Yes. If you are a fan of Young Adult Fantasy books and are fans of P.C. Cast and Kristin Cast. Remember, this book is outdated with what teenagers are in today since it was published in 2007. This is an enjoyable book, though for someone who loved the following series: Twilight and Vampire Academy.

This post contains affiliate links you can use to purchase the book. If you buy the book using that link, I will receive a small commission from the sale. It will help sponsor future giveaways but costs you nothing extra. You can read the full disclosure underneath the Privacy Policy.
---
---
---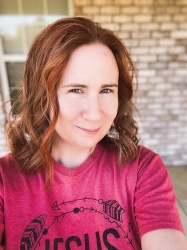 Latest posts by FranJessca
(see all)