Library Book Review: 'Seconds to Live' by Susan Sleeman
November 9, 2021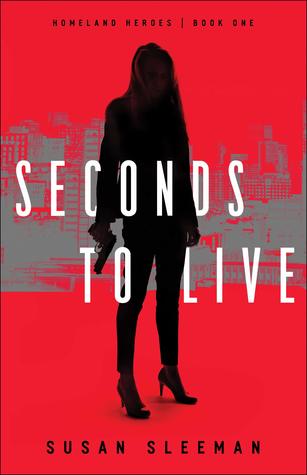 Seconds to Live
by
Susan Sleeman
Series:
Homeland Heroes #1
Published by
Bethany House Publishers
on December 3, 2019
Genres:
Christian Fiction
,
Christian Fiction - Suspense/Thriller
Format:
eBook
Source:
Library
Goodreads
Purchase at
Amazon
|
Barnes & Noble

When cybercriminals hack into the U.S. Marshal's Witness Protection database and auction off personal details to the highest bidder, FBI Agent Sean Nichols begins a high-stakes chase to find the hacker. Trouble is, he has to work with U.S. Marshal Taylor Mills, who knows the secrets of his past, and the seconds are ticking down before someone dies.
---
My local library has the Libby App, where I can borrow ebooks and read on my Kindle. I came across Susan Sleeman's first book in her Homeland Heroes series, Seconds to Live, and knew I had to read it. I'm always looking for new authors, and I have also been reading more genres other than just Romance and Fantasy.
Storyline/My Thoughts: It's been a while since I picked up a Suspense book, other than J.D. Robb's In Death series. This book is a Christian Suspense, and it involves cybercriminal activity/hacking. I have always loved finding books that involve something that I know well since I worked in the Cybersecurity field.
The female protagonist, Taylor Mills, a US Marshall, keeps witnesses in the Witness Protection Program protected. She finds out from her friend, Sean Nichols, an FBI agent, that her witnesses may be in danger due to a hacker hacking into the Witness Protection database and selling the witnesses' information to the highest bidders. Sean and his RED team needed one of Taylor's witnesses to help track down the hacker since she worked for the hacker and was placed underneath the witness protection program because the hacker wanted her dead. Taylor is hesitant about having the witness help the FBI, but Sean Nicholas will not take no for an answer. The hacker that hacked the database is known as Phantom. This person has evaded discovery for a while now. It's going to take some serious skills to find out the true identity of the hacker. The minute the team finds out who it is, it will be a shock to them all. I know it was a shock to me.
Here are the things I enjoyed about this book:
I enjoyed the storyline that involves the RED team tracking down a cybercriminal that hacked the witness protection database. My computer geek is coming out because I worked in the cybersecurity field for years. The computer security terminology is what I know, and the author did a fantastic job on the details of it all. It makes me miss my job field.
The suspense of the story of finding out who the hacker was a big surprise. Some people forget that it is not only a certain stereotype that can be a hacker. I love twists, and this one involves one. The author did a fabulous job keeping me on the edge of my seat to find out who was behind everything.
Here are things I didn't enjoy:
The main characters, Sean and Taylor, and how they handled being around each other. They both liked each other but kept trying to suppress it. They have been online friends for a while, but both drove me crazy on the back and forth on becoming more together. Sean had his reasons since he was on a case, and so did Taylor. It also drove me crazy when Taylor revealed something about her past and how Sean handled it at first. He could've reacted better to her.
It did take a turn at the end, and these two characters did redeem themselves, but most of the book, they avoided communicating their real feelings and trying to hide them. I could've dealt without their drama and had more of the suspense of the story take precedence.
Other than those things, I did like the book. I give it 3.5-stars and will definitely pick up the next book from my local library.
Standalone or Part of Series: It's part of the Homeland Heroes series, but I believe each can be read as a standalone.
Content Warning: Cybercrime/Hacking; Murder/Death; Kidnapping/Torture; Suicide is mentioned.
Would I recommend this book? Yes. If you enjoy Christian Suspense Fiction, then you'll enjoy this book.

This post contains affiliate links you can use to purchase the book. If you buy the book using that link, I will receive a small commission from the sale. It will help sponsor future giveaways but costs you nothing extra. You can read the full disclosure underneath the Privacy Policy.
---
---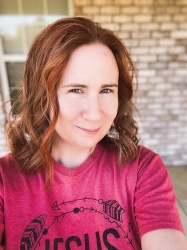 Latest posts by FranJessca
(see all)