Review: 'Origin in Death' by J.D. Robb
November 8, 2021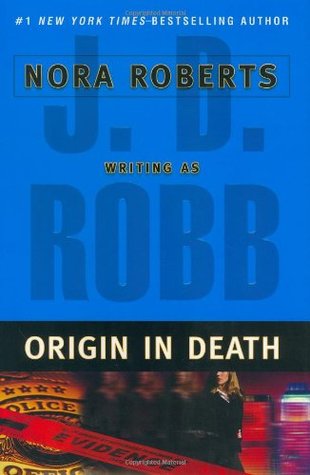 Origin in Death
by
J.D. Robb
Series:
In Death #21
Published by
Berkley Books
on January 31, 2006
Format:
Paperback
Source:
Purchased
Goodreads
Purchase at
Amazon
|
Barnes & Noble
|
Kobo

Set in 2059 in New York City, the number-one bestselling In Death series has given fans a searing glimpse into near-future law and order. Now, as scientists work to expand the limits of technology, Detective Eve Dallas tracks the cunning, cold-blooded killer of a father and son.
A pioneer of modern reconstructive and cosmetic surgery, Dr. Wilfred B. Icove, is found dead in his office-murdered in a chillingly efficient manner: one swift stab to the heart. Struck by the immaculate condition of the crime scene, Dallas suspects a professional killing. Security disks show a stunningly beautiful woman calmly entering and leaving the building-the good doctor's final appointment.
Known as "Dr. Perfect," the saintly Icove devoted his life to his family and his work. His record is clean. Too clean for Dallas. She knows he was hiding something and suspects that his son-and successor-knows what it is. Then, like father, like son, the young Dr. Icove is killed . . . with the same deadly precision.
But who is the mystery woman-and what was her relationship with the good doctors?While her husband, Roarke, works behind the scenes, Dallas follows her darkest instincts into the Icoves' pasts. What she discovers are men driven to create perfection-playing fast and loose with the laws of nature, the limits of science, and the morals of humanity.
Origin in Death proves once again the incredible appeal of Eve Dallas and the bestselling popularity of her creator. Whether writing as herself or as J. D. Robb, Nora Roberts continues to push the boundaries of suspense-and she takes delighted fans along for the ride.

---
Origin in Death is the twenty-first book in J.D. Robb In Death series. I was glad to be back in the world of Eve, Roarke, Peabody, McNabb, etc. Before diving into these books, I always prepare myself mentally because I know J.D. Robb will make the characters go through some complex cases. This is why I enjoy these books. I have several to catch up on since J.D. Robb is a writing machine and has over 50+ books now in the series. I'm determined to catch up thanks to the #InDeathReadAlong Challenge. 
Storyline/My Thoughts: The minute I read the first chapter in Origin in Death, I knew this book was going to shock me with the crazy storyline. Eve was even baffled when she found Dr. Wilfred Icove stabbed in his office. Here she thinks a professional killed him but reviewing the security footage, and she finds a woman that possibly could be Dr. Icove's killer. Eve and her team are determined to find the woman and find out why she killed Dr. Icove. Later on, Eve finds Dr. Icove's son killed the same way. These two doctors, who are well-known reconstructive and cosmetic doctors, have never had a bad record. Eve knows that can't be true, so she starts looking into their past. She has Roarke dig deeper into the doctors' pasts, and hopefully, they will find out what had a woman kill them both. The minute they start digging, they realize these doctors are into something that is not legal. It will leave the team wondering how they got away from it for so long. 
There's also another event happening in the book. Both Roarke and Eve have decided to host Thanksgiving at their house. (Well, Roarke decided, and Eve had to prepare ahead of time mentally.) The best part is Roarke has invited his family from Ireland. Both Roarke and Eve (especially Eve) are nervous to host Roarke's family that he just met not that long ago. I was excited to have more of Roarke's family from Ireland because they were interesting when they first came into the series. Although I wish I would've had more of Roarke's family interaction and how Thanksgiving went, there wasn't much in the book.
Here's the thing, I liked the book, but it didn't grab me like previous books have done in the series so far. I've mentioned above that I wish I could have more of Roarke and his family from Ireland. I also found the storyline too far-fetched. Here it was the minute Eve, and her team found out what the doctors are really up to and what they have been doing; it makes me wonder why it took so long for someone to catch on to them finally. It takes them being killed to come to light the truth. There was also the issue of the ending and how abrupt it ended. The story reminded me of the movie, The Stepford Wives and how Nicole Kidman uncovers the truth on what has happened to the women in the town she moved to and how they are perfect and obedient. I enjoyed the storyline, but again it was far-fetched at times. I couldn't believe how no one figured it out. It drove me crazy.
Overall, I give this installment three stars. It may not be my favorite, but other readers may enjoy it. I look forward to diving into the next book because I can't get enough of this world. I love all the characters and can't wait to see what case they get next.
Standalone or Part of Series: It's part of the In Death series, and I would recommend reading in order.
Would I recommend this book? Yes. Even though I gave this book only three stars, it doesn't mean I won't recommend it to readers that enjoy this series and love J.D. Robb/Nora Roberts books. 

This post contains affiliate links you can use to purchase the book. If you buy the book using that link, I will receive a small commission from the sale. It will help sponsor future giveaways but costs you nothing extra. You can read the full disclosure underneath the Privacy Policy.
---
---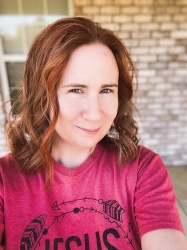 Latest posts by FranJessca
(see all)