Review: 'The Warlord Wants Forever' by Kresley Cole
November 14, 2021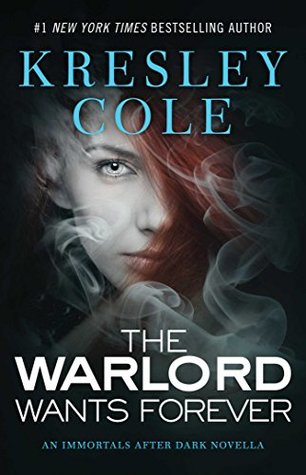 The Warlord Wants Forever
by
Kresley Cole
Series:
Immortals After Dark #0.5
Published by
Pocket Star
on September 25, 2017
Genres:
Paranormal Romance
Format:
AudioBook
Source:
Purchased
Goodreads
Purchase at
Amazon
|
Barnes & Noble
|
Kobo

The Warlord
Nikolai Wroth, a ruthless Vampire general, will stop at nothing to find his Bride, the one woman who can "blood" him, making his heart beat and filling him with strength. Coldly interested only in the power his Bride will bring, he can hardly believe when Myst the Coveted awakens him body—and soul.
The Seductress
Famed throughout the world as the most beautiful Valkyrie, Myst has devoted her life to protecting a magical jewel and to fighting the vampires. Wroth provides her with the perfect opportunity to torment her sworn enemy—for with his new heartbeat comes a consuming sexual desire that can only be slaked by her. Denying him, she flees, struggling to forget his searing, possessive kiss.
The Hunt is on…
She eludes him for five years, but he has finally chased her to ground and stolen her enchanted jewel, giving him absolute power over her. Now that she's his for the taking, he intends to make her experience first-hand the agonizing, unending lust she subjected him to for half a decade. Yet when Nikolai realizes he wants far more than vengeance from Myst and frees her, will she come back to him?
---
I've read or listened to The Warlord Wants Forever three times. I read it in 2010, listened to the audiobook in 2019, and now in 2021, I decided to reread it. I have the prequel in the Anthology Playing Easy to Get, which includes short stories from Jaid Black and Sherrilyn Kenyon, but in this case, I only read Kresley Cole's The Warlord Wants Forever. This story is a prequel to Kresley Cole's Immortal After Dark series.
Storyline/My Thoughts: This novella may not have been one of my favorite in the series, but it's still dear to my heart since it's the first novella that had some world-building that introduced some other characters that would get their books in the series. I also realized that Nikolai and Myst didn't like each other at first; well, Myst didn't like Nikolai. She wasn't very fond of vampires because this was when Valkyries were still killing them. When Nikolai first meets Myst in the book, he finds her locked up, and he's actually trying to figure out what kind of creature she is because he's never come across someone like her before. Myst knows who he is because she remembers his battles.
Here is one thing that bothered me in the book, and that's how Nikolai keeps Myst locked up when he realizes who she is to him and tries to keep her away from her family. (This happens after what Myst does to him initially, but that still doesn't justify his behavior.) No lover boy, you cannot do that to a Valkyrie. She loves her family too much, and let's not forget her family loves her. They are dangerous creatures, and since you have no clue what they are capable of, you will definitely find out. I will say this Nikolai's brother even tells him he needs to rethink what he has done in the book.
There is some steam in the book, but there is a part where Nikolai basically can't take it anymore with Myst running away from him. I won't go into much detail with it. I did enjoy the book, but Nikolai's and Myst's connection wasn't what enthralled me. It was the other items in the book that did. Overall, I give this book four stars and steaminess rating of three stars.
There is a drama that both vampires and valkyries have to deal with, and in this book, they realize they can help each other. At least, giving each other some details on what is going on with each other's drama. This novella aligns well with what is to come in Kresley Cole's next book, a full-length novel. It involves a werewolf taking someone from the Valkyries, and this werewolf has no idea what is coming to him.
Standalone or Part of Series: If you have not read the Immortal After Dark series, this is where you should start reading. I've read this novella out of order before and read it in order. I prefer reading in order because of what details come to light at the end of this book.
Tropes/Elements: Enemies-to-Lovers; Fated Mates
Would I recommend this novella? Yes. She's one of my auto-buy favorite authors, and I always recommend her books. If you are a fan of Paranormal Romance, then this series is for you.

This post contains affiliate links you can use to purchase the book. If you buy the book using that link, I will receive a small commission from the sale. It will help sponsor future giveaways but costs you nothing extra. You can read the full disclosure underneath the Privacy Policy.
---
---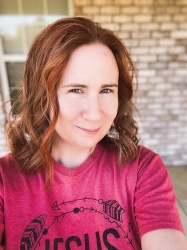 Latest posts by FranJessca
(see all)