Review: 'Isn't it Bromantic' by Lyssa Kay Adams
June 12, 2023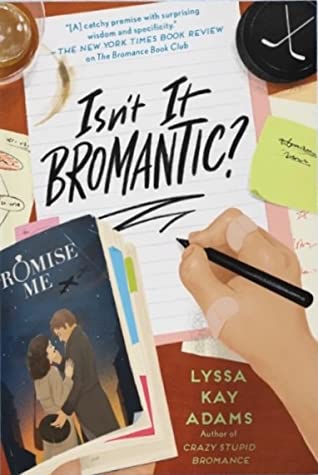 Isn't It Bromantic?
by
Lyssa Kay Adams
Series:
Bromance Book Club #4
Published by
Berkley
on July 20, 2021
Genres:
Contemporary Romance
,
Romantic Comedy
Format:
AudioBook
Source:
Library
Goodreads
Purchase at
Amazon
|
Barnes & Noble
|
Kobo

With his passion for romance novels, it was only a matter of time before Vlad wrote one.
Elena Konnikova has lived her entire adult life in the shadows. As the daughter of a Russian journalist who mysteriously disappeared, she escaped danger the only way she knew how: She married her childhood friend, Vladimir, and moved to the United States, where he is a professional hockey player in Nashville.
Vlad, aka the Russian, thought he could be content with his marriage of convenience. But it's become too difficult to continue in a one-sided relationship. He joined the Bromance Book Club to learn how to make his wife love him, but all he's learned is that he deserves more. He's ready to create his own sweeping romance—both on and off the page.
The bros are unwilling to let Vlad forgo true love—and this time they're not operating solo. They join forces with Vlad's neighbors, a group of meddling widows who call themselves the Loners. But just when things finally look promising, Elena's past life intrudes and their happily ever after is cast into doubt.
---
I'm attempting to tackle my backlist of books I've meant to read, including finishing the book series I've meant to read. One of those book series is Lyssa Kay Adams Bromance Book Club. It's time for me to finish reading this series, especially since I love that it is about men being part of a romance book club. I read the first three books in the series and picked up where I left off: Vlad's book, Isn't It Bromantic. 
Storyline/My Thoughts: I loved Vlad's character in the previous books in the series and was happy to hear that the Russian Hockey Player would get his book. This man has been a favorite in the series because he may come off as an intimidating, touch hockey player, but when you get to know him, he has a soft, romantic side. I learned more about his other side in this book when I found out why he married his childhood best friend and that the man not only reads romance books but he is writing his own romance stories. Readers will get sneak peeks of what he is writing and how the other guys in the romance book club are assisting him with this story. That's not the main focus of the story, though.
Vlad's marriage is in trouble with his childhood friend, Elena. He married her to get out of Russia and keep her safe after what happened to her father, but she has decided she wants a divorce and to return to Russia. She's been attending a university in Chicago for a few years while Vlad focused on his hockey career, so they didn't have a typical marriage. Elena knows she'll be deported back to Russia once they divorce, and she's okay with it. The issue is that Vlad and Elena can't admit they have feelings for each other. When Vlad gets hurt on the ice and needs help recovering, Elena steps in to assist him, but Vlad doesn't understand why she wants to help when she wants a divorce, but he'll take her up on her offer, even if he's heartbroken with her leaving him. There is a lot of back and forth with these two characters fighting the fact they have feelings for one another. It's obvious from their POVs how much they care, but they are stubborn, especially Elena.
Sometimes I wanted to go through the book and talk with Elena about how she was making a mistake leaving Vlad. The man cared for her from the beginning by marrying her to protect her, but she decided it was wrong and she couldn't stay with him. The whole reason she wanted a divorce and to return to Russia made me upset. I could sympathize with Vlad on his feelings regarding her wanting a divorce after what this man did for her. He was protecting her and had obvious feelings for her.
I'm not a fan of miscommunication in romance books, which this book had from the beginning. It was a lot of not communicating between both MCs, and there were times I wanted to DNF because of it, but I kept on because I wanted to know if Vlad would get his HEA. I kept thinking he deserved better the whole time, especially with what happened at the end of this book. Vlad was at fault, too, when reading his POV when it came to miscommunicating with Elena. The man kept how he felt from Elena the whole time, and it took his friends in the romance book club confronting him about his feelings for his wife.
What I enjoyed about this book, which stopped me from DNFing, was my investment in Vlad because I loved his character from the beginning of the series. I wanted this man to get his HEA, and I enjoyed getting his POV finally and finding out this man is all about caring for others. It saddens me to give this book 2.5 stars. It's only due to the miscommunication trope and Elena's character not being lovable, which is why it gets such a low rating.
Standalone or Part of Series: It's part of the Bromance Book Club series.
Steam/Spice: 🌶
Genre/SubGenre(s)/Trope(s)/Element(s): Romance | Contemporary Romance | Romantic Comedy | Marriage of Convenience | Marriage in Trouble | Friends to Lovers | Virgin MMC | Miscommunication
Would I recommend this book? This book may have gotten a low rating from me, but other readers may enjoy it, so I recommend it to readers who enjoy the marriage of convenience trope and have read the other books in this series from Lyssa Kay Adams. If you are like me and don't like miscommunication in books, then this book may drive you crazy, like it did me.

This post contains affiliate links you can use to purchase the book. If you buy the book using that link, I will receive a small commission from the sale. It will help sponsor future giveaways but costs you nothing extra. You can read the full disclosure underneath the Privacy Policy.
---
---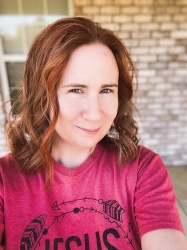 Latest posts by FranJessca
(see all)