Review: 'The Marriage Game' by Sara Desai
September 6, 2023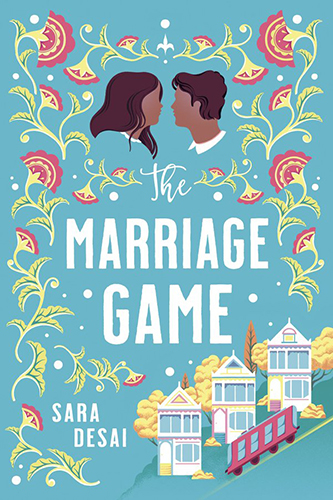 The Marriage Game
by
Sara Desai
Series:
Marriage Game #1
Published by
Berkley
on June 9, 2020
Genres:
Contemporary Romance
Format:
AudioBook
,
Paperback
Source:
Library
,
the publisher
Goodreads
Purchase at
Amazon
|
Barnes & Noble
|
Kobo

This battle for an office might just become a battle for their hearts . . .
After her life falls apart, recruitment consultant Layla Patel returns home to her family in San Francisco.
Layla's dad would do anything to see her smile again. With the best intentions in mind, he offers her the office upstairs to start her new business and creates a profile on an online dating site to find her a man. She doesn't know he's arranged a series of blind dates until the first one comes knocking on her door . . .
As CEO of a corporate downsizing company Sam Mehta is more used to conflict than calm. In search of a quiet new office, he finds the perfect space above a cosy Indian restaurant that smells like home. But when communication goes awry, he's forced to share his space with the owner's beautiful yet infuriating daughter Layla, her crazy family, and a parade of hopeful suitors, all of whom threaten to disrupt his carefully ordered life.
As they face off in close quarters, the sarcasm and sparks fly. But when the battle for the office becomes a battle of the heart, Sam and Layla have to decide if this is love or just a game.
---
The Marriage Game was Sara Desai's debut novel back in June 2020. This book has been on my bookshelves since then, and I've been making time to read some of my actual physical TBR this year.
First, I'm not a fan of illustrated covers and tend to stay away from them because I've been burned lately thinking I'm reading a romance when it's a Chick Lit/Women's Fiction, and I have to be in the mood to read that subgenre. I'm grateful that The Marriage Game was an actual Contemporary Romance with a dual POV. With that being said, I would have loved this book, but unfortunately, the MMC, Sam Mehta, came off as obnoxious, cocky, and very arrogant, and what he did toward the end of this book was unredeemable, in my opinion. If it weren't for his character, I would have enjoyed this story more, but he ruined the book for me, and sadly, that is why the book is only getting three stars. Layla and her family were why I kept reading the book because Layla was a woman determined to find happiness, and even her father wanted to see her smile again and tried to help her.
The FMC, Layla Patel, returns home after her life is turned upside down, and her father, who is caring and loving, is all about helping his daughter. He offers the space above the restaurant he runs, where she can potentially start her business. The only thing is that her father promised the space to another, and now Layla is forced to share the space with a downright insufferable man who will do anything to run Layla out of the space so he can get some work done without her distracting him. Not only that, but she finds out her father had set Layla up to be married by a potential suitor, and those suitors were supposed to be evaluated by her father, but her father has a heart attack in the book that puts him in the hospital. Layla will either tell the men she's not looking for marriage or evaluate them herself without her father meeting them. She decides to play along, and Sam assists because he sees this as a win for having the office to himself. The issue is both characters have sexual tension between the two that is obvious, even though they are trying to fight it.
Now, I loved that this book was an Enemies to Lovers storyline and how the characters had obvious tension, and they bantered like crazy, and I wished I would have enjoyed this book. It would have been a fantastic story, especially since it was my first Desi Romance, and I loved reading about Layla and her family's culture. The issue will forever be the douchy MMC, even if he was trying not to have feelings for Layla. It also didn't help that his character ticked me off on how he didn't consult his sister's feelings with what he was trying to do for her. She never wanted revenge for what happened to her, and she was trying to live her life, but he was determined to take down the person who harmed her. I understood why he did it because he loved his sister, but he should have talked to her first.
The worst part was when I got to 70%-75% of the book, and the MMC did something that made my blood boil to Layla and not only that, but what he allowed to happen to her family because of his friend/partner (who I couldn't stand, too). One thing I will not tolerate in my romance books is a character doing something so unforgivable that not even a grovel will help him. I didn't particularly like that Layla took him back, especially after what she went through with her ex-boyfriend. Sam didn't deserve Layla, and I wished she would have found someone else.
Will I read the next book or read another Sara Desai book? Yes, definitely. I think I'll enjoy the second book from this series. I did enjoy Sara's writing style for this one and the cultural references. The only complaint was the MMC. Sam definitely is not book-boyfriend material.
Audiobook Review: I borrowed the audiobook version of The Marriage Game from my local library via Libby, and I enjoyed listening to this book, thanks to the narrator, Soneela Nankani. This was the first book I listened to from this narrator. I loved her voice for the characters and how she would switch accents, too. This was a dual POV book, and she did a superb job of bringing the FMC and MMC's POV to life in my ears. I normally prefer two narrators when the book is Dual POV, but Soneela did a fantastic job in this book with both main characters. I give her narration performance a five-star rating. 
---
Story Rating: ⭐️ ⭐️ ⭐️
Steam/Spice Rating: 🌶
Would I recommend this book? I'm hesitant to recommend this book because of the MMC; that's how much I don't like him. Now, if you are like me, haven't read any of Sara Desai's books, and have had this book on your TBR for a while, go right ahead. It was enjoyable up until the MMC did what he did.
Genre/SubGenre(s): Romance | Contemporary Romance | Multicultural Romance | Desi Romance
Trope(s)/Element(s): Enemies to Lovers | Forced Proximity

This post contains affiliate links you can use to purchase the book. If you buy the book using that link, I will receive a small commission from the sale. It will help sponsor future giveaways but costs you nothing extra. You can read the full disclosure underneath the Privacy Policy.
---
---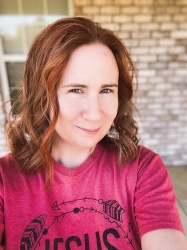 Latest posts by FranJessca
(see all)