ARC Review: 'Bully' by Penelope Douglas
January 5, 2016
I received a complimentary copy of the book from the publisher in exchange for an honest review. This does not affect my opinion of the book or the content of my review.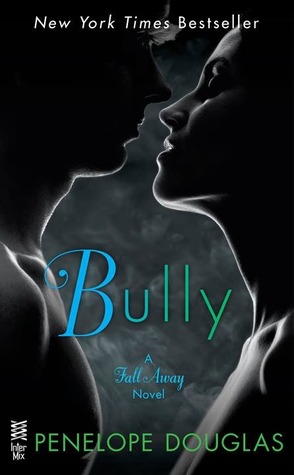 Bully
by
Penelope Douglas
Series:
Fall Away #1
Published by
Intermix
on February 18th 2014
Goodreads
Purchase at
Amazon
|
Apple

New York Times and USA Today bestselling author Penelope Douglas delivers an unforgettable New Adult romance that toes the fine line between love and hate…
My name is Tate. He doesn't call me that, though. He'll barely refer to me at all, and he'll hardly ever speak to me.
But he still won't leave me alone.
We were best friends once. Then he turned on me and made it his mission to ruin my life. I've been humiliated, shut out, and gossiped about all through high school. His pranks and rumors got worse as time wore on. I even went to Europe for a year, just to avoid him.
But I'm done hiding from him now, and there's no way I'll allow him to ruin another year. He might not have changed, but I have.
It's time to fight back.
When one brave young woman stands up to her best friend Jared, now tormenter, the consequences go beyond anything either of them ever would have imagined…
My Review
Penelope Douglas has now been added to my favorites author list after reading Bully because I literally had a hard time putting down the book. (Also, because I'm having a hard time putting down Misconduct as well since I'm reading it right now) I started reading Bully at 4 pm on Saturday. I would've finished reading it that night, but I had to go somewhere that evening. Once I got back, I started reading it again and didn't stop until 1 am. I immediately started reading it again at 8 am and didn't stop until I was finished. I needed to know what was going to happen between Tate and Jared. Ahhh!!
Bully had me hooked from the first page to the very last page. Even after I finished Bully, I couldn't stop thinking about the characters. I may end up re-reading it because I enjoyed Tate's and Jared's story that much, even if I wanted to kick Jared's ass.
Poor Tate has had rough her high school year. It's been so rough, she decided to take a year abroad to France for her Junior year to get away from her bully, Jared who used to be her best friend. She has no idea why after the summer before high school started Jared started spreading rumors about her and making her life literally hell. Once she returns from her trip to France, she decides she's sick of Jared and his best friend making her life miserable. She decides to fight back. When she starts fighting back is when she realizes that she's making Jared flustered over it.
I immediately felt sorry for poor Tate because being a victim of a bully is awful. For the bully to be someone she grew up next door to and was best friends with was even worst. The poor girl just wanted to know why Jared hated her so much after that one summer. She was determined to find out why even if it cost her rumors and trouble from him. Tate was the sweet girl who let everything that Jared and his best friend bother her. When she got back from France, she became one determined girl who wasn't going to take it. I adored how she grew and wanted to fight back. Reminded me of myself, when I was sick of being bullied and I stood up to my bully that I had been dealing with since I moved to Florida.
I have to say I didn't like Jared at first because of what he put Tate through, but after the truth came to light I couldn't stop falling for him. He may have been harsh to Tate, but I could tell he had other motives behind it all. Jared was damaged and tortured character, who I wanted to know more of and I'm excited to read his side of the story in Until You.
I really didn't like KC, Tate's best friend due to how she handled her situation with her boyfriend. I also didn't like how she began to question poor Tate and what she was going through with Jared.
The ending of Bully may piss you off a bit (well not the very end). I literally wanted to go through the story and give Tate a hug. She couldn't trust anyone and I couldn't blame her.
If you are looking for a New Adult story that will make your emotions go haywire you will enjoy Bully.
I give this book 5 stars and now I need to make time to read Until You and the rest of the Fall away series.
I seriously have added Penelope Douglas to my favorites list and have now bought the rest of the Fall away series and have already started Misconduct (a new book she's released December '15)
I received a complimentary copy of the book from the publisher in exchange for an honest review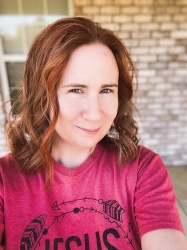 Latest posts by FranJessca
(see all)