Review: 'Kill Switch' by Penelope Douglas
December 22, 2020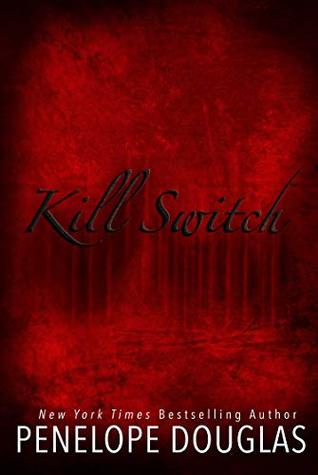 Kill Switch
by
Penelope Douglas
Series:
Devil's Night #3
Published by
Self-Published
on February 9, 2019
Genres:
Romantic Suspense
,
Dark Romance
Format:
eBook
Source:
Kindle Unlimited
Goodreads
Purchase at
Amazon
|
Apple
|
Google Play

"I've done far worse than what I went to prison for.She has no idea how bad this can get."
WINTER
Sending him to prison was the worst thing I could've done. It didn't matter that he did the crime or that I wished he was dead. Perhaps I thought I'd have time to disappear before he got out or he'd cool off in jail and be anything but the horror he was.
But I was wrong. Three years came and went too fast, and now he's anything but calm. Prison only gave him time to plan.
And while I anticipated his vengeance, I didn't expect this.
He doesn't want to make me hurt. He wants to make everything hurt.
DAMON
First thing's first. Get rid of her daddy. He told them I forced her. He told them his little girl was a victim, but I was a kid, too, and she wanted it just as much as I did.
Step two… Give her, her sister, and her mother nowhere to run and no fuel to escape. The Ashby women are alone now and desperate for a knight in shining armor.
But that's not what's coming.
No, it's time I listened to my father and took control of my future. It's time I showed them all—my family, her family, my friends—that I will never change and that I have no other ambition than to be the nightmare of their lives.
Starting with her.
She'll be so scared, she won't even be safe in her own head by the time I'm done with her. And the best part is I won't have to break into her home to do it.
As the new man of the house I have all the keys.
Kill Switch is a romantic suspense suitable for readers 18+. It is advised to read Corrupt (Devil's Night #1) and Hideaway (Devil's Night #2) prior to reading this book.
---
Kill Switch is the third book in Penelope Douglas' Devil's Nights series. This one I have been waiting forever to start reading because it's Damon Torrance's book. The moment he was introduced in the first book, I knew I would either hate him or love him. Penelope Douglas is one author I know can get me out of a reading funk.
Female Protagonist: Winter has to be one of my favorite female characters in the series (so far). I mean, I liked Rika, but Winter is someone that has overcome so much. She comes from a family that protects her due to her disability. She doesn't want them to protect her, though. Everyone considers her as fragile, pure, and innocent, but she isn't. At least she doesn't come off as those qualities by the end of the book.
Male Protagonist: Damon Torrance is what I would consider my favorite Anti-Hero. I know some readers can't stand him, but for some reason, I always love the male protagonist that is a villain at first and then turn into a hero. Yes, he's awful, but you have to understand where he came from and what he has been through in his life. He's never really been loved in the right way. I felt for his character. I felt for him more after finding out some secrets that came to light in this book.
Storyline/My Thoughts: First off, this book and series are not for the faint of heart. It's dark and twisted. The book is told in dual POVs, with Damon and Winter telling their side of the story. Penelope Douglas has them go back and forth to the past and present, which gives the readers an idea of how the characters met and why they are the way they are currently. These two characters met each other at a very young age, and Damon has been fascinated with Winter for a long time.
Damon wants revenge after Winter sent him to prison several years ago for statutory rape. He's going to make her world difficult by getting rid of her father and bringing her mother and sister under his control. He is very possessive of Winter in the story, but she knows how to handle him in her way. I don't want to give anything away so that I won't go into the storyline.
Penelope Douglas writes a very long story for Damon and Winter. It took me a while to finish this book, but I was determined. I thought Corrupt was dark and twisted, but Penelope Douglas took it to another level with Damon and Winter's book. This book involves a lot of mind tricks from Damon and other characters towards Winter. Winter is not someone that will back down, though. Secrets will be revealed in this book that I figured out earlier in the book.
Standalone or Part of Series: Part of series. I would recommend reading each book in order.
Steaminess: Very Steamy. ⭐️ ⭐️ ⭐️ ⭐️ ⭐️
Trope/Elements: Enemies to Lovers, Second Chance at Romance (somewhat), First Love and Menage (M-F-M)
Would I recommend this book? Yes. If you are a fan of Penelope Douglas and her writing style, you'll enjoy this book. This is a Dark Romantic Suspense book that involves quite a bit of warnings and triggers, which I list below. Penelope Douglas is one of those authors who writes fictional worlds where it's not happily ever afterworld. It's tragic and warped. I give this book five stars and look forward to diving into Will's book.
Warnings/Triggers: Statutory Rape, Child Sexual Abuse, Violence, Death, Self-Harm (Cutting, etc.)

This post contains affiliate links you can use to purchase the book. If you buy the book using that link, I will receive a small commission from the sale. It will help sponsor future giveaways but costs you nothing extra. You can read the full disclosure underneath the Privacy Policy.
---
---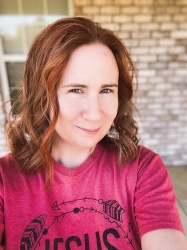 Latest posts by FranJessca
(see all)