Blog Tour + #Review: 'Velvet Cruelty' by Eve Dangerfield
October 18, 2022
I received a complimentary copy of the book from the author, the blog tour host in exchange for an honest review. This does not affect my opinion of the book or the content of my review.
This book may be unsuitable for people under 18 years of age due to its use of sexual content, drug and alcohol use, and/or violence.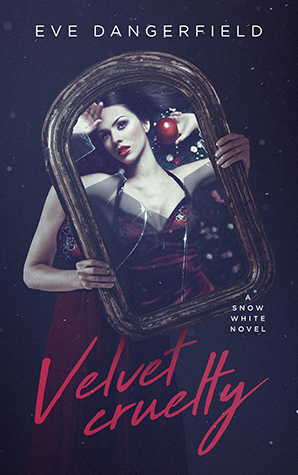 Velvet Cruelty
by
Eve Dangerfield
Series:
Snow White #1
Published by
Dangerous Press
on October 11, 2022
Genres:
Dark Romance
,
Reverse Harem
Format:
eArc
Goodreads
Purchase at
Amazon
|
Apple
|
Barnes & Noble
|
Google Play
|
Kobo
Once upon a time I was promised to a powerful man. I was raised to be dutiful and innocent. But on my wedding day, I'm stolen by four men. Men who loathe my fiancé. They're going to use me to fulfill their vendetta.
One of them only wants my body.One of them wants me as his wife.Another one offers freedom... at a price.And the last wants me dead.
I was raised to be a good society wife. Now I'm facing a battle of wits and breathless desire. My only hope is to set aside my innocence. Or learn to use it as a weapon.
Author's Note: VELVET CRUELTY is a scorching romance between a woman and four beautifully dangerous men in which she never has to choose. Read at your own discretion.
Welcome to the Midnight Dynasty... The warring Morelli and Constantine families have enough bad blood to fill an ocean, and their brand new stories will be told by your favorite dangerous romance authors.
WARNING: This book is intended for readers eighteen years old and over. It contains material that some readers could find disturbing. Enter at your own risk...
---
Velvet Cruelty is the first book in Eve Dangerfield's Snow White Trilogy. I was intrigued by the synopsis to pick up this book because I had never read a book that had a fairy tale retelling of Snow White. It also involved Reverse Harem/Why Choose as the trope. Sign me up because I'm all for books right now, with the FMC not having to choose from MMCs, even if some of the MMCs are complete jerks. Now, this book has some content that may bother some readers. I've listed some at the bottom of my review. There may be additional ones I missed, but these were the ones that stood out to me. (I'm used to dark stuff in movies/tv shows since I watched many Mafia and Horror movies growing up and still do to this day, which is why Dark Romance has become a favorite subgenre of mine.)
Storyline/My Thoughts: A little bit about the story without giving anything away. The FMC, January Whitehall, is due to get married to her older fiance when she is kidnapped during her ceremony. The priest, supposed to marry her, is one of her captors. She is clueless about why her captors want her. She knows they want to do things to her that involve things she's never done with a man before, and she will do anything to protect her innocence. The men who took her are a family of sorts; they live and work together and want to use January to get back at Mr. Parker, her fiance. January defies the men, and they do things to her that question her sanity. She'll find out some truths about the man she was supposed to marry and how he isn't the good man she thought he was all along.
Now, onto my thoughts about the book and why I can't wait to read the second book in the trilogy after that crazy cliffhanger Eve Dangerfield left readers with at the end. Yes, you have been warned. There is a cliffhanger, which made my blood boil because it involves the poor FMC.
I loved the story concept of January, described as a beautiful young girl who is pure and innocent, kidnapped by four men with different personalities but with the same motive. (Don't judge a reader who loves when the FMC gets whisked away from one man to another man or men in this case; that actually could be worst for the FMC. It's fiction, and it's due to mafia movies that I love these types of books.) This was definitely a darker, twister Snow White retelling, and I was fully invested in it. January captors, Elliot Velluto Morelli, Adriano Rossi, Domenico Valente (aka Doc), and Roberto Bassilotta (aka Basher or goes by Bobby, too), are all sick and twisted in their way, and I felt for the FMC when she was with them. Here it was, she was being married to an older man who I knew something was off with him in the beginning into the arms of men who wanted to take January's innocence. Even if the book is a work of fiction, I can pick up on things that seem off to me, which Mr. Parker was immediately off to me from the beginning.
I liked how Eve Dangerfield introduced each man and had their POVs in the book. Being inside their heads when they were with January had me so invested in this book. I preferred reading their POVs over the FMC. I will immediately say that I liked Bobby, aka Basher, over all the men. He was the only one that wanted to give her a solution that didn't involve hurting her in some way when she was given options by all four men on what they should do with her. Doc and Elliott's characters were similar in ways when it came to January. Doc fell hard for the FMC, and so had Elliott. They both wanted her as entertainment for themselves, and January didn't see herself ever doing what they wanted, which is why she refused both their proposals. Adriano, on the other hand, was very straightforward regarding January. He wanted to unalive her because she was ruining the family bond the men had together all these years. Still, he secretively had his own attraction to January that he despised, so in ways, I liked his character, even though he was a sadistic a-hole to January most of the time.
When it came to the FMC, I didn't like her at first, but she started to grow on me in the end. She was clueless about being groomed to be with an older man. Even her kidnappers tried to warn her of what was being done to her, and she still didn't want to believe it. She was too naive of a character, and I can't connect with characters like her in books. I liked that she constantly fought back against the captors but did end up hurt in specific scenarios with them, making her question herself. She shouldn't feel for her captors and ends up having feelings for them in the long run after being with them for a while.
The ending is what had me on the edge of my seat. I knew something crazy would happen, especially with who January was with before the big cliffhanger came. I hope, though, that January fights back. She needs to toughen up, and I hope her character becomes even stronger in the second book.
Overall, I give the first book in the trilogy four stars and will be picking up the second book. I need to know what happens next. I need more of Elliot, Adriano, Doc, and Basher and their POVs.
I just figured out this trilogy is a part of the Midnight Dynasty universe involving bad blood between the Morelli and Constantine families. I cannot believe I had never heard about this universe until now. What have I been doing all this time? I know; I was sucked into Paranormal Romance for a while since it's another subgenre I love dearly. Well, no worries, I've added ALL the books from all these amazingly talented authors (just like Eve Dangerfield) for the Midnight Dynasty universe to my TBR so that I can read them.
Standalone or Part of Series: It's part of the Snow White Trilogy and I would recommend reading in order.
Steam/Spice: 🌶 🌶 🌶 🌶
Trope(s): Billionaire Romance. Dark Snow White Fairytale Retelling. Reverse Harem/Why Choose.
Element(s)/Trigger(s): Kidnapped Bride/FMC. Spanking. FMC is Drugged. Degradation/Humiliation. Praise. Knife and Gun Play. Spitting. Bondage/Restraints. Choking. Voyeurism.
Cliffhanger: Yes.
Would I recommend this book? Yes. I recommend this book to readers who enjoy the Midnight Dynasty universe and love a fairytale retelling that involves Snow White.
Favorite Quote(s): "There's a saying," I murmur in her ear. "'It's nice to drive a Ferrari, but then you can't watch it go by.' You are the Ferrari, January. Sometimes I want to drive and sometimes I want to watch you be driven. To loan you to someone I trust because that is my pleasure."
"The longer you're here, the more I think it might be practical to keep you. A little woman for us to play with."
"Be ready. When I return, you will do your duty by me. And if the others come back alive, you will do your duty by them, too."

---
---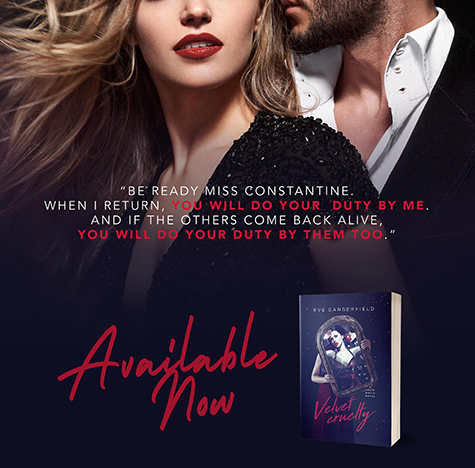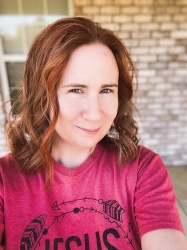 Latest posts by FranJessca
(see all)