Review: 'Punk 57' by Penelope Douglas
April 14, 2022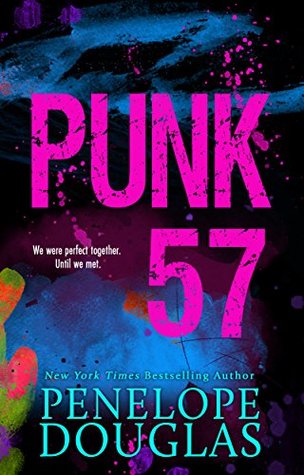 Punk 57
by
Penelope Douglas
Published by
Self-Published
on October 18, 2016
Genres:
Mature High School/Young Adult Romance
Format:
eBook
Source:
Purchased
Goodreads
Purchase at
Amazon
|
Barnes & Noble

"We were perfect together. Until we met."
Misha
I can't help but smile at the words in her letter. She misses me.
In fifth grade, my teacher set us up with pen pals from a different school. Thinking I was a girl, with a name like Misha, the other teacher paired me up with her student, Ryen. My teacher, believing Ryen was a boy like me, agreed.
It didn't take long for us to figure out the mistake. And in no time at all, we were arguing about everything. The best take-out pizza. Android vs. iPhone. Whether or not Eminem is the greatest rapper ever…
And that was the start. For the next seven years, it was us.
Her letters are always on black paper with silver writing. Sometimes there's one a week or three in a day, but I need them. She's the only one who keeps me on track, talks me down, and accepts everything I am.
We only had three rules. No social media, no phone numbers, no pictures. We had a good thing going. Why ruin it?
Until I run across a photo of a girl online. Name's Ryen, loves Gallo's pizza, and worships her iPhone. What are the chances?
F*ck it. I need to meet her.
I just don't expect to hate what I find.
Ryen
He hasn't written in three months. Something's wrong. Did he die? Get arrested? Knowing Misha, neither would be a stretch.
Without him around, I'm going crazy. I need to know someone is listening. It's my own fault. I should've gotten his number or picture or something.
He could be gone forever.
Or right under my nose, and I wouldn't even know it.
---
Why did it take me this long to read Punk 57? I have no idea, but I'm kicking myself in the behind for waiting so long. I purchased Punk 57 a while ago and was going through my kindle looking for a book to read and decided it was time to read it. I needed a YA/High School Bully Romance, and I knew Penelope Douglas's would deliver.
Storyline/My Thoughts: First, I loved this book has Ryen and Misha penpals. I haven't read a book that had the characters as penpals first. Here it was Ryen and Misha became penpals due to their teachers thinking that Ryen was a boy and Misha was a girl. They learn the mistake quickly and hit it off, writing to each other for seven years back and forth. They're rules: to not meet in person, call each other, or follow each other on social media. The minute they meet, one doesn't realize it's their pen pal, and the other doesn't like how they are in real life.
It's been three months now, and Misha hasn't written Ryen. Ryen is worried something happened to him, and she will do anything to have him write her back. She needs him more than ever, but what if he's near her and he's not the boy she fell in love with within the letters he wrote her.
This book has everything I'm looking for in a YA/HS bully romance story. One of the characters is a jerk to the other, but it's due to them protecting others who are being bullied. They want that person to know how ugly they are and don't like this side of them. The other person is living a lie just to fit in high school. They don't want to be lonely ever again. I felt for both characters in different ways.
At the beginning of the book, something happens, which is a tearjerker moment. I could understand why a particular character wanted to close off from everyone else, but they should have reached out to the one person who had been there for them.
I couldn't stand some of Ryen's so-called friends. They were backstabbers, and the minute she started showing her authentic self, they made fun of her and bullied her. Ryen handled it, though, in her own way.
One of my favorite scenes in this book was when Will Grayson, Michael Crist, and Kai Mori appeared in the book. Misha gets arrested, and Will and his friends are there to assist. I recommend reading the Devil's Night series by Penelope Douglas if you haven't been introduced to Will, Michael, and Kai yet.
There are some steamy/spicy moments between Ryen and Misha in this book. Library scene, the back of the black truck, bedroom, etc. Yes, Penelope Douglas knows to bring the spicy moments.
Overall, this book gets five stars, and I'll find myself rereading it in the future since I had a hard time putting it down. Everything Penelope Douglas has written so far is addicting. Listed as one of my favorite authors, check.
Standalone or Part of Series: Standalone (If you read Devil's Night by Penelope Douglas, some characters from that series appear in this book)
Steam/Spice Rating: ⭐️ ⭐️ ⭐️
Trope(s)/Element(s): Penpals (Friends) to Lovers; Enemies to Lovers; Bully Romance
Would I recommend this book? Yes. If you enjoy Young Adult/High School Bully Romance books, this book is for you.
Favorite Quote(s): "We were perfect for each other. Until we met." and "We're all ugly, Ryen. The only difference is, some hide it and some wear it."

This post contains affiliate links you can use to purchase the book. If you buy the book using that link, I will receive a small commission from the sale. It will help sponsor future giveaways but costs you nothing extra. You can read the full disclosure underneath the Privacy Policy.
---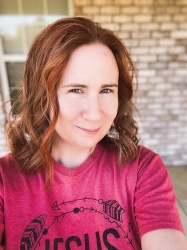 Latest posts by FranJessca
(see all)