Review: 'Wicked Abyss' by Kresley Cole
April 13, 2022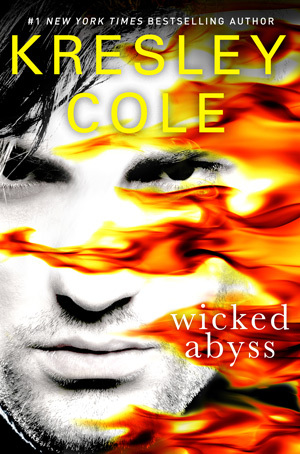 Wicked Abyss
by
Kresley Cole
Series:
Immortals After Dark #17
Published by
Pocket Books
on September 19, 2017
Genres:
Paranormal Romance
Format:
AudioBook
,
Paperback
Source:
Purchased
Goodreads
Purchase at
Amazon
|
Barnes & Noble
|
Kobo

This fairy tale doesn't end with a kiss in this spellbinding Immortals After Dark tale from #1 New York Times bestselling author Kresley Cole!
The terrifying king of hell...
As a boy, Abyssian "Sian" Infernas had his heart shattered by a treacherous fey beauty who died before he could exact vengeance. Millennia later, a curse has transformed him into a demonic monster—just as she's been reincarnated. Sian captures the delicate but bold female, forcing her back to hell.
Meets his match.
Princess Calliope "Lila" Barbot's people have hated and feared Abyssian and his alliance of monsters for aeons. When the beastly demon imprisons her in his mystical castle, vowing revenge for betrayals she can't remember, Lila makes her own vow: to bring down the wicked beast for good.
Can two adversaries share one happily-ever-after?
As Calliope turns hell inside out, the all-powerful Sian finds himself defenseless against his feelings for her. In turn, Lila reluctantly responds to the beast's cleverness and gruff vulnerability. But when truths from a far distant past are revealed, can their tenuous bond withstand ages of deceit, a curse, and a looming supernatural war?
---
Wicked Abyss is the seventeenth novel in Kresley Cole's Immortals After Dark series. This was my first time reading Wicked Abyss. It reminded me of a retelling of Beauty and the Beast and Hades and Persephone, which both are my favorite to read in romance books. I purchased it a long time ago since Kresley Cole is one of my auto-buy authors. I never got a chance to read it since I was working full-time, and I'm making up for it now, especially since the most recent novel was released in early 2022. (I'm so glad that Kresley Cole is back. I've missed her writing.) 
Storyline/My Thoughts: One of the reasons I also held off reading Wicked Abyss was that I wasn't sure about the new characters introduced in this book. I was familiar with Abyssian "Sian" Infernas because he was first introduced in Sweet Ruin, but I wasn't familiar with Princess Calliope "Lila" Barbot. Now that I've read their books, I adored these two together. Sian is King of Hell and also part of the Morior. He's a demonic monster with a curse that had his heart broken by his mate many years ago. (millennia, to be exact) He finds out that his mate that hurt him is now reincarnated and living in the mortal world. He will do anything to have her, even keep her locked away in his kingdom. Unfortunately, Lila is not one to not fight back. She was banished to the mortal world because her parents failed to kill the Fae King of Sylvan, who Lila was supposed to marry. She's been biding her time in the human world until the Fae King calls her back from her banishment. Unfortunately, other plans are in place for Lila, and she's forced to be with Sian and his kingdom and deal with his anger at her past self that she can't even remember. 
I felt for Lila because she is treated poorly by her so-called fiance (the Fae King), but she's treated like crap by Sian too. She's not the same person he knew in the past. She's feisty and knows how to handle him. Sian is a typical alpha, and he tries everything to torture Lila with crazy tasks that can't be completed, but she proves him wrong each time. He has issues with how he looks since he's turning into a monster, and he mentions it several times; he's afraid no one will love him for what is happening to him. Poor Sian!
I love how Kresley Cole opens the book up with Nyx telling a story to other Valkyrie. I swear Nyx is getting crazier in each book, but it's due to dealing with the Ascension coming up and the Morior. I hope she gets her HEA because she deserves it with everything she's dealing with in these books.
My favorite part of this book was the ending. Yes, Kresley Cole knows how to write an epic conclusion. She also knows how to write kick-butt heroines, which is one of the many reasons why I adore her stories. Lila is another one of those heroines who will go on my list of favorite kick-butt heroines. She proved it at the end of this book and how she handled Sian and dealt with the Fae King of Sylvan. Lila didn't need any man's help (or demon's help).
There are some very steamy scenes between the main characters, so if you are looking for steam in your PNR, this book is it, and the rest of the Immortals After Dark books.
Overall, this book receives 4.5-stars, and I'm so glad I finally made time to read it. Now, I wait patiently for the next book. (I've already read Munro, released in January 2022, and loved it.)
Standalone or Part of Series: It's part of the Immortals After Dark series, and I would recommend reading in order.
Steaminess: ⭐️ ⭐️ ⭐️
Trope(s)/Element(s): Fated Mates; Enemies to Lovers
Would I recommend this book? Yes. If you enjoy Paranormal Romance books, this book is for you. I will always recommend the Immortals After Dark series by Kresley Cole. This is one series that is worth so many rereads. I've lost count of how many times I read some of these books in the series.

This post contains affiliate links you can use to purchase the book. If you buy the book using that link, I will receive a small commission from the sale. It will help sponsor future giveaways but costs you nothing extra. You can read the full disclosure underneath the Privacy Policy.
---
---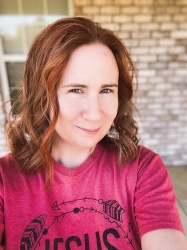 Latest posts by FranJessca
(see all)