Review: 'Conclave' by Penelope Douglas
December 29, 2020
This book may be unsuitable for people under 18 years of age due to its use of sexual content, drug and alcohol use, and/or violence.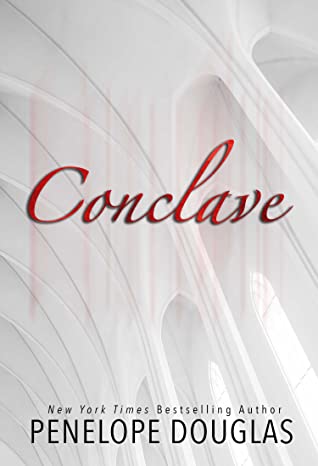 Conclave
by
Penelope Douglas
Series:
Devil's Night #3.5
Published by
Self-Published
on November 23, 2019
Genres:
Romantic Suspense
,
Dark Romance
Format:
eBook
Source:
Purchased
Goodreads
Purchase at
Amazon
|
Apple
|
Google Play

DAMON
Will is gone. He hasn't been seen in months, and the texts coming from his phone are almost certainly forged. Something's wrong. We need to act now.
Michael is ready to tear down The Cove, Rika's hiding something, Evans Crist is a threat, and Winter's father is still out there.
Everyone is off in a million directions, and we're vulnerable.It's time to do this.
It's time to claim our place.
RIKA
A few years ago, I never thought I'd be here. On board Pithom. Miles out at sea. At a table with Michael Crist, Kai Mori, and Damon Torrance—men I now consider family.
We've locked ourselves on this yacht for however long it takes to address our agenda, and we won't leave until everything is on the table.
Even things I don't want to talk about. Things Michael doesn't know.
We will find Will. We will solidify our plans, and we will remove any threats.
If we survive Conclave.
*Conclave is a 27,000 word novella that is available for FREE on the author's website and on her Wattpad. You do not have to pay for it. But for those of you who would love this as part of your ebook and/or paperback libraries, it has been made available in both formats. Please be aware it takes place between Kill Switch (Devil's Night #3) and Nightfall (Devil's Night #4) and is only suitable for readers 18+. Please read Corrupt, Hideaway, and Kill Switch prior to reading this novella.
---
Conclave is a novella in between Kill Switch and Nightfall. It's short, so it didn't take long for me to read it. I did read quite a few reviews of this novella before diving into it. (I usually don't read other reader's reviews because they tend to influence me sometimes if I'm going to read a book or not.) This time though, I dived into the book without any issues. I wanted to know what the Devil's Night members were up to after finding out truths in Damon's book. Let me say that Penelope Douglas is one author who has helped me get out of a horrible reading funk in 2020. Her stories are dark and twisted, but I always managed to fall hard for the world she creates in her books.
My Thoughts: This book is told in Damon and Rika's POVs. I loved getting to be back with Damon because, after his book, I knew it was not going to be easy for any of the characters. Lives change after secrets are revealed. I know some readers don't like Rika. Rika has never bothered me. This novella made me feel for her. I'm not going to give away what happened because I don't particularly appreciate spoiling books for readers. Rika has issues with Michael, which is understandable after finding out what is going on with her. These two have never had it easy, but I know they will get through it. Yes, Rika has been put in a position that many readers would find issues with because she's so young being a mayor. (It's a fictional story.). Although, we do have young Mayors, Congressmen, and Congresswomen, etc., in real life. I'm curious about what will happen in the last full-length novel in the series since it's Will's book. This book focused on finding out what happened to him since he's been missing, and everyone knows it. I loved seeing everyone together in one spot and not all over the place. There are some very steamy moments between some characters on the yacht. Be prepared for some drama in this short novella.
Steaminess: Very steamy, even for a short novella.
Standalone or Part of Series: Part of series and I would recommend reading the series in order.
Would I recommend this book? Yes. If you are a fan of Dark Romantic Suspense and enjoy novellas, then I would recommend Conclave for you. If you are used to Penelope Douglas' twisted and dark storylines, then you'll enjoy this novella.
I can't wait to dive into Will's books next. Although, I'm going to be upset knowing I'm coming close to the end of this series. I love this series.

This post contains affiliate links you can use to purchase the book. If you buy the book using that link, I will receive a small commission from the sale. It will help sponsor future giveaways but costs you nothing extra. You can read the full disclosure underneath the Privacy Policy.
---
---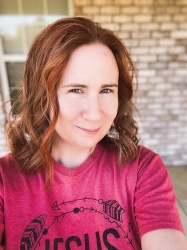 Latest posts by FranJessca
(see all)