Review: 'Leo' by Gemma James
December 30, 2020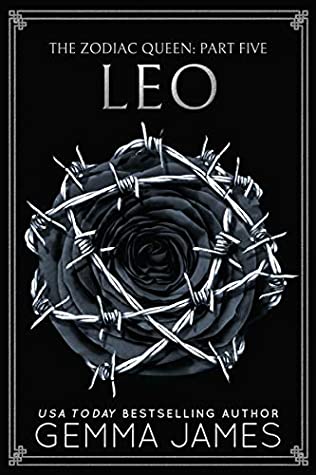 Leo
by
Gemma James
Series:
The Zodiac Queen #5
Published by
Self-Published
on August 29, 2020
Genres:
Dark Romance
Format:
eBook
Source:
Purchased
Goodreads
Purchase at
Amazon

Twelve men. A virgin queen. One arranged marriage.
Sebastian Stone is a collision of passion and thorns. He shares a side of himself that few people witness. Hot-headed one minute, and sweet and tender the next—we mix like fire and air, igniting a chemical explosion that consumes us both.
But our foundation shakes under distrust and insecurities, because tragedies have visited us in the past, making for wary hearts. Yet the lion holds mine in his possessive grasp, refusing to give an inch. Sebastian demands all of me, even though Liam Castle says he doesn't deserve it.
As the consequences of past mistakes intrude into the House of Leo, part of me fears the chancellor is right.

Part 5 of The Zodiac Queen.

---
I have been waiting for Sebastian's book since he was introduced in the first book. I knew his book was going to be steamy. Gemma James brought some romance and drama in the fifth book to her Zodiac Queen series.
Storyline/My Thoughts: Unfortunately, I was a little bit disappointed with Sebastian's book. I still enjoyed it, but I felt that both Novalee and Sebastian spent a lot of time away from each other after the drama. I did like how Sebastian and Novalee got to spend time away from everyone else. Sebastian catered to Novalee, and you can tell he has feelings for her. There's also the issue of Liam from the first book. He's the Chancellor, and Novalee also has feelings for him, but not the same as Sebastian. Yes, there is a love triangle. There's also the issue at the end of the book, which I figured out right away what was happening. Be prepared because it's a cliffhanger.
What I did like about this book are the scenes that Sebastian and Novalee did have together. It was hot! Readers also heard more about Sebastian, which is what I wanted to know more about since he's some secretive.
I did enjoy this book, but I didn't love it. It receives four stars from me. I'm starting to think Novalee will find someone else in the twelve zodiac houses that could be better for her.
Steaminess: Hot! ⭐️ ⭐️⭐️⭐️⭐️
Standalone or Part of Series: Leo is part of the Zodiac Queen series. I would recommend reading these books in order.
Would I recommend this book? Yes. If you are a fan of Gemma James and enjoy the Dark Romance genre, you will enjoy this book/series.

This post contains affiliate links you can use to purchase the book. If you buy the book using that link, I will receive a small commission from the sale. It will help sponsor future giveaways but costs you nothing extra. You can read the full disclosure underneath the Privacy Policy.
---
---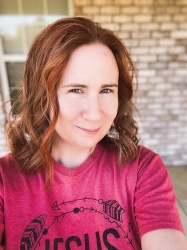 Latest posts by FranJessca
(see all)